Former GOP Presidential Candidate Ron Paul Tweets Racist, Anti-Semitic Cartoon Before Swiftly Deleting It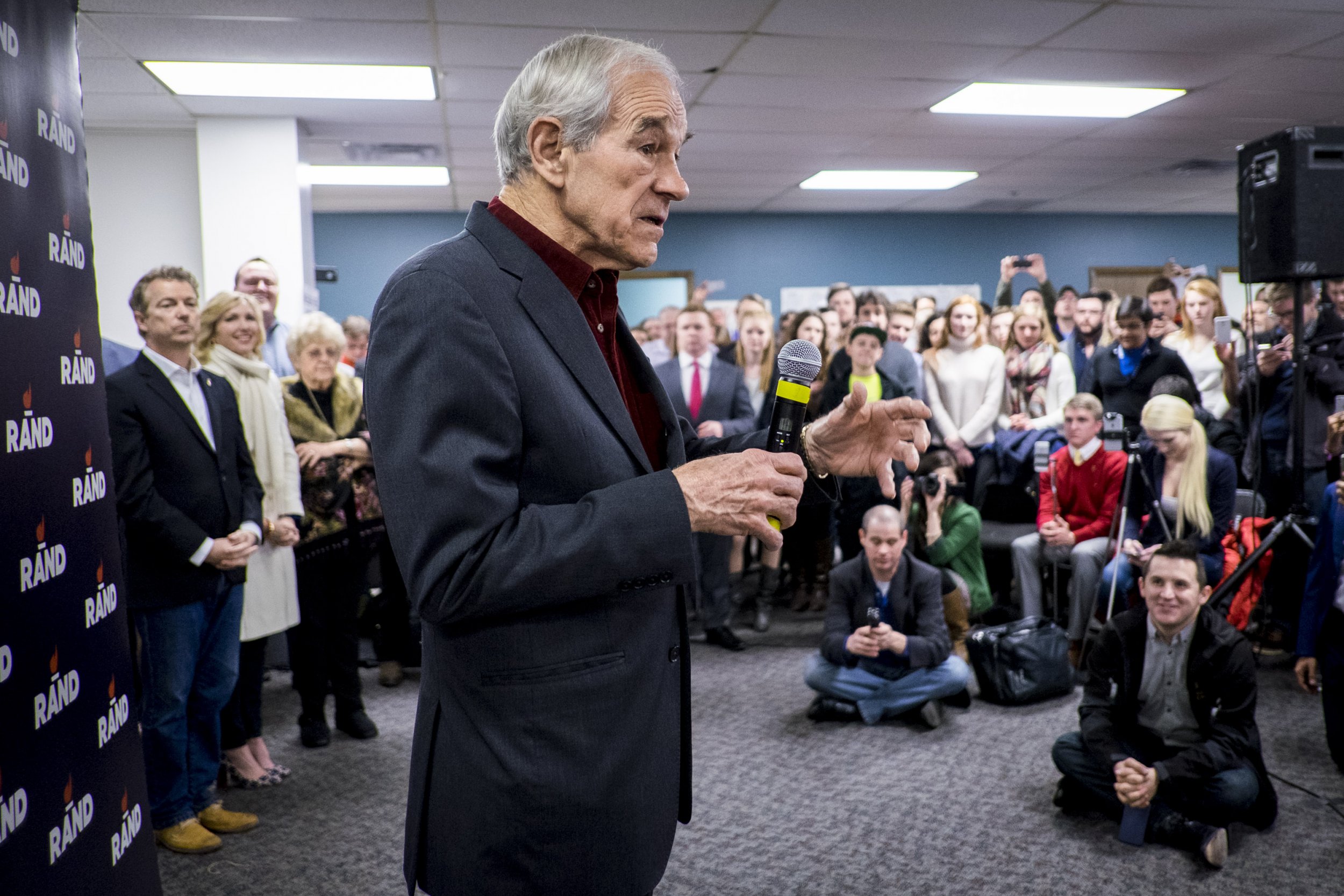 Former Republican presidential candidate Ron Paul tweeted out a racist and anti-Semitic cartoon Monday before swiftly deleting it amid a backlash on social media. The cartoon featured a range of minorities depicted in stereotypical terms—including a Jewish man with a hooked nose, a black man with large lips as well as portrayals of Asians and Latinos. The four men are shown punching up at an Uncle Sam figure together with a speech bubble that reads, "Cultural Marxism!"
Together, with the cartoon, Paul wrote: "Are you stunned by what has become of American culture? Well, it's not an accident. You've probably heard of "Cultural Marxism," but do you know what it means?… More here:"
Paul soon deleted the post, replacing the cartoon with an image that had the word's "political correctness" crossed out.
Paul, the father of current Republican senator Rand Paul, ran for president on the Libertarian Party ticket in 1988 before campaigning for the Republican nomination in both 2008 and 2012. Monday's incident is not the first time the 82-year-old has faced accusations of racism.
During both of his presidential campaigns, the media highlighted a newsletter Paul published for several years that featured a number of racially inflammatory posts.
"The criminals who terrorized our cities—in riots and on every non-riot day—are not exclusively young black males, but they largely are," read one article penned in 1992 amid violence in Los Angeles.
Another post said: "If you have ever been robbed by a black teenaged male, you know how unbelievably fleet-footed they can be."
Paul has claimed that he did not know the identity of the author of those posts and defended himself against charges of racism.
"I'm not a racist," he told CNN in 2008. "As a matter of fact, Rosa Parks is one of my heroes, Martin Luther King is a hero—because they practiced the libertarian principle of civil disobedience, nonviolence."
Paul is not the first prominent conservative to get in hot water for his tweets in recent days. GOP Representative Steve King, of Iowa, was condemned after retweeting a prominent Nazi sympathizer last month. King has refused to apologize.