Interior Secretary Ryan Zinke Could Face Investigation Over Helicopter Rides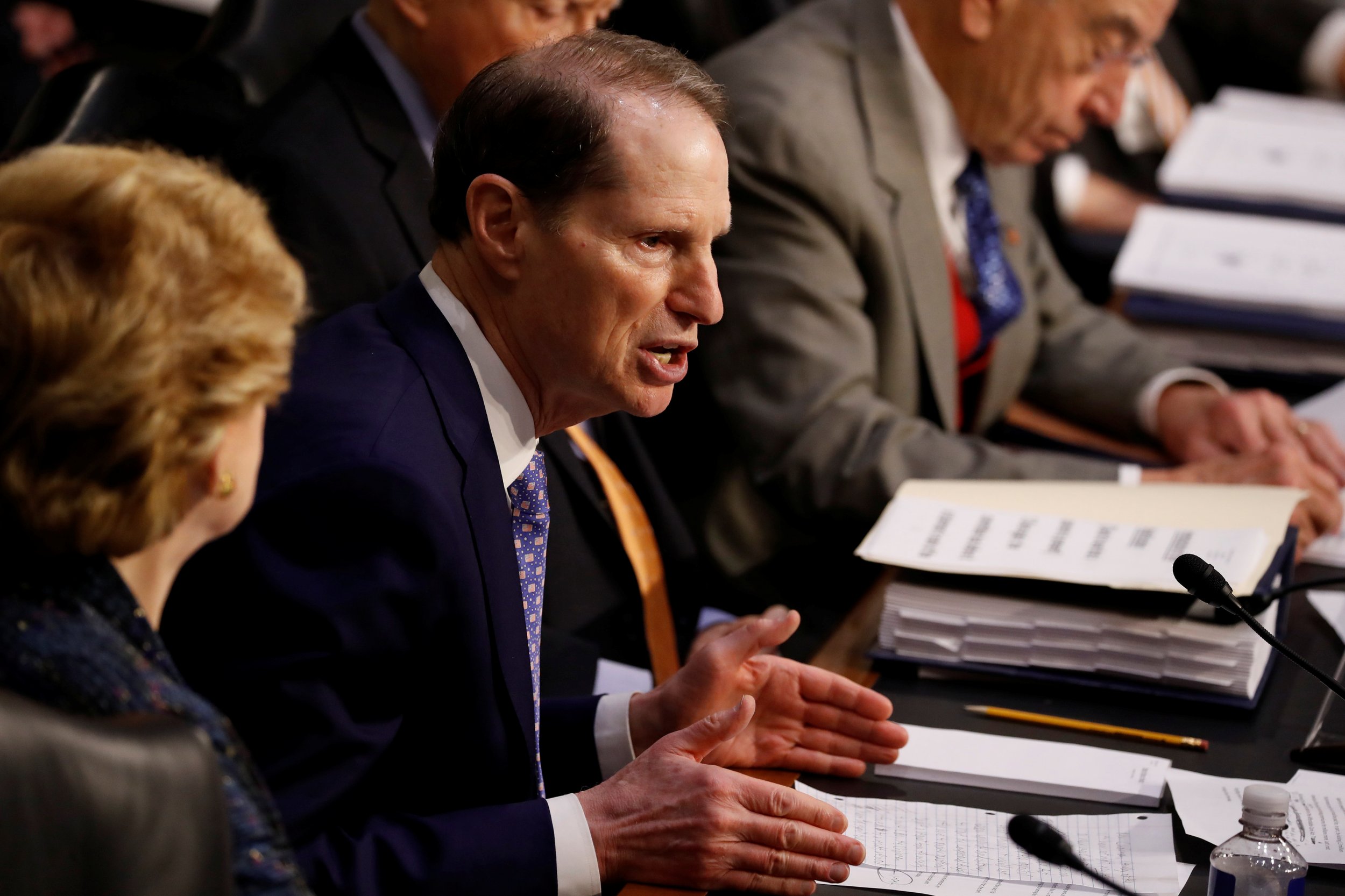 An Oregon lawmaker is asking the Interior Department's inspector general to look into whether Interior Secretary Ryan Zinke wrongly tapped into a wildfire-fighting fund to take a helicopter tour of Nevada last year.
Senator Ron Wyden is making the request following a Newsweek investigation that discovered how the Department of the Interior had discussed billing a wildfire preparedness fund for Zinke's use of a chartered helicopter on a trip that did not take Zinke to a wildfire zone, but did include a press conference.
Newsweek reviewed the billing charge for the $39,295 helicopter jaunt, which came at a time when Nevada and other states were dealing with fires, prompting an Interior spokeswoman to say that the arrangement was "an error" and the charter would be charged to a "more appropriate account."
But on Wednesday, Wyden wrote to Interior Inspector General Mary Kendall, and criticized Zinke's trip and the attempt to use wildfire funds.
"Amidst the most expensive wildfire season in history, it is unequivocally intolerable that the Interior Department could be wasting scarce taxpayer resources that are meant to save lives," Wyden wrote.
He asked Kendall to review any use Zinke has made of funds from the Boise-based National Interagency Fire Center.
Wyden, a member of the Senate Energy and Natural Resources Committee, said the Nevada incident, coupled with other reports questioning Zinke's travel, "demonstrate a troubling pattern of disregard for taxpayer dollars."
Interior Department spokeswoman Heather Swift told Newsweek in an email, "We have nothing to hide."
A representative of the Bureau of Land Management, which was also involved planning Zinke's trip to Nevada to view national monuments, had previously said the secretary's travel didn't hinder firefighting efforts.