How Ronald Reagan Dealt With His Alzheimer's Diagnosis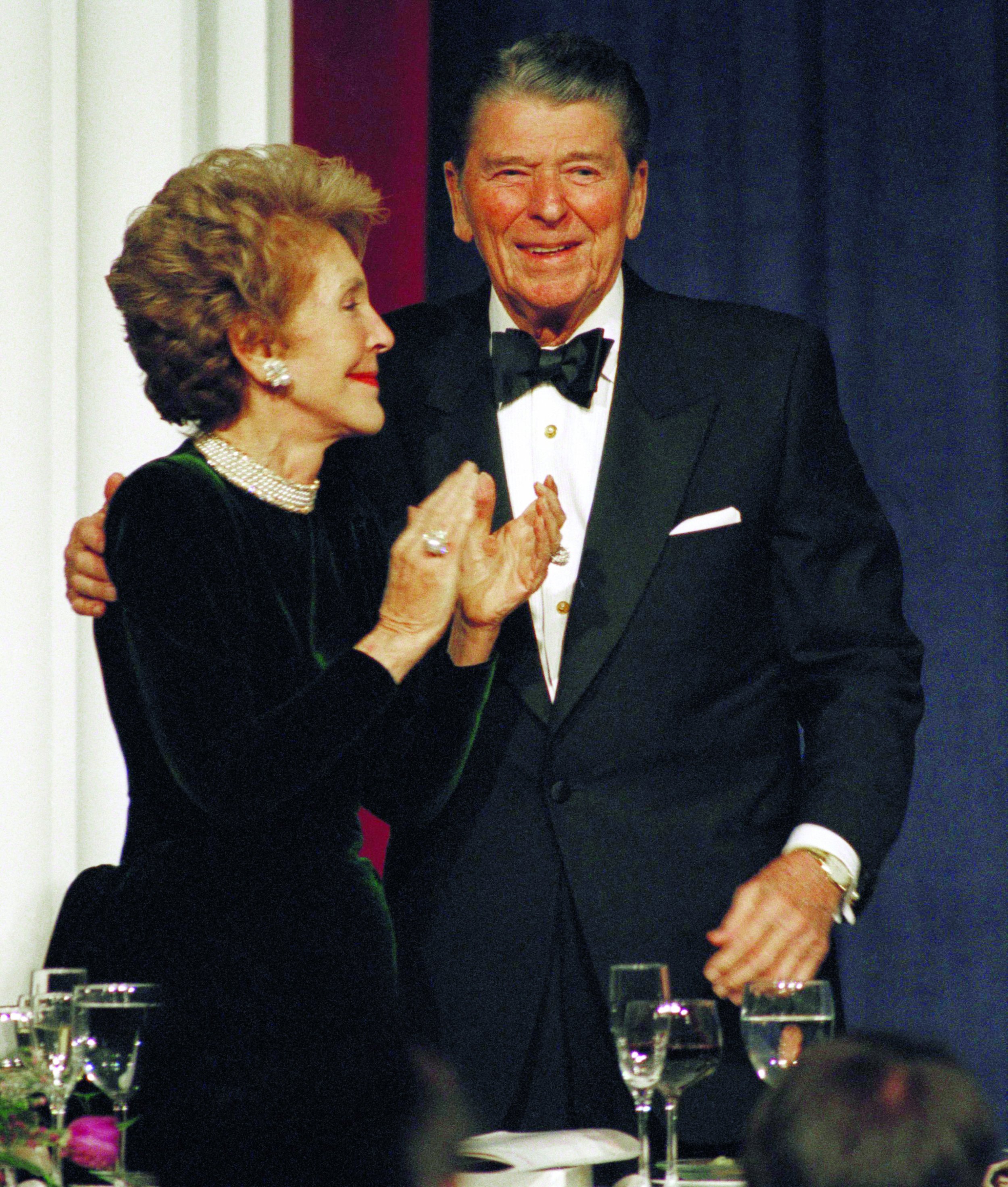 "I only wish... I could spare Nancy."
When former President Ronald Reagan was diagnosed with Alzheimer's Disease, he dealt with the news with impeccable grace and charm. In a new special edition, Newsweek honors the life, legacy and long shadow of former President Ronald Reagan. The following article, by Tom Morganthau, is from the November 14, 1994, issue of Newsweek.
The letter, written in the former president's own hand, was calm and positive despite the grim news: Ronald Reagan, now 83, is suffering from Alzheimer's disease. "At the moment I feel just fine," Reagan wrote last week. "I intend to live the remainder of the years God gives me on this earth doing the things I have always done…. Unfortunately, as Alzheimer's disease progresses, the family often bears a heavy burden. I only wish there was some way I could spare Nancy from this painful experience." Then he summed up: "I now begin the journey that will lead me into the sunset of my life. I know that for America there will always be a bright dawn ahead. Thank you, my friends. May God always bless you."
Who could say it better? With a grace and gallantry that recalled his quips after he was shot by John Hinckley Jr. in 1981, Reagan announced his illness to a public that, whatever it now thinks about his presidency, still admires his easygoing charm. But there was no hint of his self-deprecating humor—and no mistaking the valedictory tone of his communique. Reagan seemed to be saying farewell: Alzheimer's is progressive, irreversible and largely resistant to current therapies. Over time, it causes memory loss, severe personality changes and, finally, dementia. The disease, still mostly a medical and neurological mystery, afflicts up to 25 percent of all Americans in their 80s.
Reagan's doctors, in a letter released with his, seemed confident of their diagnosis, though they gave no explanation of the tests or procedures they used to reach it. Still, experts say that with good care, Reagan should be able to function normally for several more years and continue to enjoy his retirement.
He has clearly been doing that. After maintaining a decorous, ex-presidential silence for almost six years, Reagan emerged for a $1,000-a-seat GOP fundraiser in Washington last February. Margaret Thatcher was there; so, of course, was Nancy. Reagan wowed the nostalgic crowd with a genial mix of conservative boilerplate and partisan gibes at Bill Clinton, whom he accused of "grand larceny" by appropriating Republican themes. Predictably, he got the crowd cheering with another of his trademark jokes. "With all that's going on right now, I'm afraid I'm not going to run for president in '96," he said. Then—skipping the requisite beat—he said, "However, I have not ruled out the possibility of running again in 2000."
This article was excerpted from Newsweek's Special Edition—Reagan: The Last Conservative, by Issue Editor James Ellis. For more about the life, legacy and long shadow of President Ronald Reagan, pick up a copy today.