Ronald Reagan Official Linda Chavez Says Donald Trump Is 'Dynamiting the Foundation of Democracy'
Elections are fundamental to democracy and former President Donald Trump's continued pushing of the narrative that the election was stolen amounts to him taking a "big stick of dynamite" and blowing the system up, former Reagan official Linda Chavez said.
As he continues to tease a 2024 presidential run, Trump's ramped up his argument that President Joe Biden didn't really win the election. One of the GOP's biggest opponents to that narrative is Representative Liz Cheney, who's at risk of losing her leadership position and potentially her seat in Congress.
"It's very hard to tell what her future in the GOP is going to be," Chavez told CNN's New Day on Thursday. "I think the real question is what is the future of the GOP. What you have is President Trump basically dynamiting the very foundation of American democracy."
Chavez, who served as former President Ronald Reagan's director of the Office of Public Liaison, added that people accepting the results of an election is essential to democracy. With Trump blowing that element up, she said she thought the "rubble" would end up falling on the Republican Party, potentially leading to its demise.
Numerous post-election lawsuits failed to advance Trump's attempt at securing a second term in office. But, having never conceded the election, he hasn't given up on the "big lie," a term he used in reference to the election.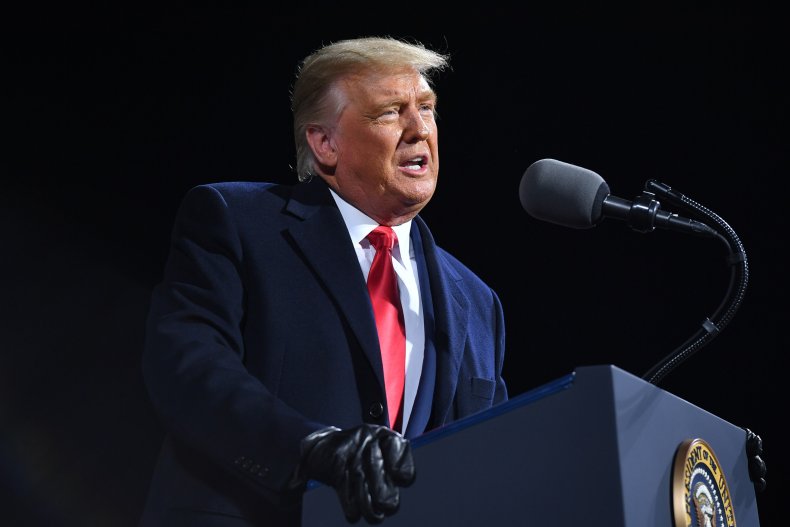 Cheney pushed back on Trump's usage of "big lie," posting on Twitter that the real "big lie" is that the election was stolen and anyone who peddles that belief is "turning their back on the rule of law, and poisoning our democratic system."
The Wyoming representative's stance on the election is no surprise. She was critical of the former president's response to the January 6 riot at the Capitol and voted in favor of impeaching him. That made her a target of the former president, who has no qualms going after members of his own party.
Trump characterized Cheney as a "warmonger" on Wednesday and said she has "no business" being in Republican Party leadership.
After the impeachment vote, Republicans attempted to oust Cheney from her position as chair of the House Republican Conference but the private vote failed. Republicans are once again taking aim at Cheney and some prominent members who once supported her, including House Minority Leader Kevin McCarthy, may be turning on her.
Removing Cheney solidifies Trump's position as the head of the GOP, and Chavez said the time has passed for them to distance themselves from the former president.
"I think there was a moment after the January 6 insurrection when Republicans could have banded together, could have rejected President Trump, could have basically sent him off to Mar-a-Lago never to be heard from again in any meaningful way," Chavez told CNN.
Chavez acknowledged that Trump commanded a strong following among voters at the time. But without being able to communicate with voters through Twitter and Facebook, as Trump's banned on both platforms, she predicted that support would have waned.
"They have wrapped their future in Donald Trump and I think that's very perilous for the Republican Party," Chavez said. "So long as the party continues this fiction that the last election was stolen it does not have a long-term future."