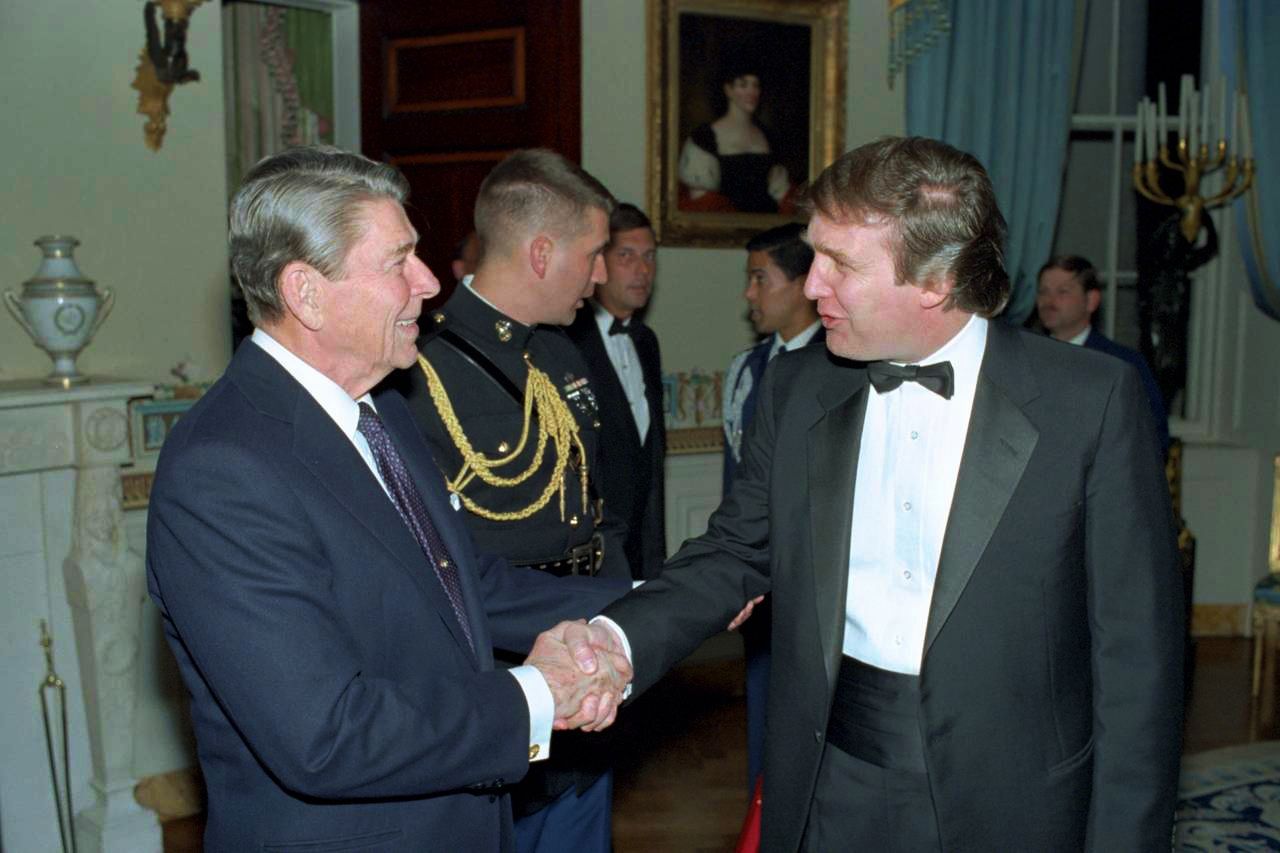 Iran's Supreme Leader Ayatollah Ali Khamenei on Thursday took aim at President Donald Trump in a series of tweets comparing him unfavorably to former President Ronald Reagan.
The highest religious figure in the Islamic Republic said that the president who served between 1981 and 1989 was more "powerful" and "wise" in comparison with Trump. He used the comparison to contrast the fate of Iran with that of Reagan's.
"Reagan was both wiser and more powerful than Trump. They took measures against Iran: they shot down one of our passenger aircrafts. But where is Reagan, and how powerful is the Islamic Republic now?" he tweeted, in reference to the crash of Iran Air's Flight 655. In 1988, the U.S. shot down the aircraft with a missile, killing all 290 people on board, in what Reagan said was an accident after it was mistaken for a military aircraft.
The supreme leader continued in a second tweet, "U.S. govt spends a tremendous amount of money on sowing discord among people, and takes up the wealth of rich rulers in the region. By God's Grace—they should know—we will progress powerfully. By God's will, we will disappoint U.S. on all arenas."
Iran considers the U.S. and its main ally, Israel, to be its archenemies. Khamenei has railed against Trump during his campaign and his presidency.
Trump moved in October to decertify the Iranian nuclear deal, which was signed by world powers, including the U.S. under President Barack Obama, and aimed at rolling back Tehran's nuclear ambitions. Trump has stopped short of enacting his campaign pledge to rip up the deal.
The president has called the agreement one of the worst ever made, arguing that it unlocks billions of dollars that Iran can use to fund extremism across the Middle East. Iran supports the Lebanese Shiite militant group Hezbollah in Lebanon and Syria, Shiite Houthi rebels in Yemen and the Sunni Palestinian militant group Hamas in the Gaza Strip.
Trump's administration has said that while Iran has not directly violated the deal, it has breached "the spirit" of the agreement in its selling weapons and conducting missile tests.
This is not the first time Iran's highest religious figure has criticized Trump directly. In June 2016, Khamenei took aim at the then-candidate during the presidential campaign, when Trump's rhetoric over the Iran deal was at its most bellicose.
"The Islamic Republic won't be the first to violate the nuclear deal. Staying faithful to a promise is a Koranic order," Khamenei said of Trump, according to state media. "But if the threat from the American presidential candidates to tear up the deal becomes operational, then the Islamic Republic will set fire to the deal."