How Nancy Reagan Safeguarded Husband's Legacy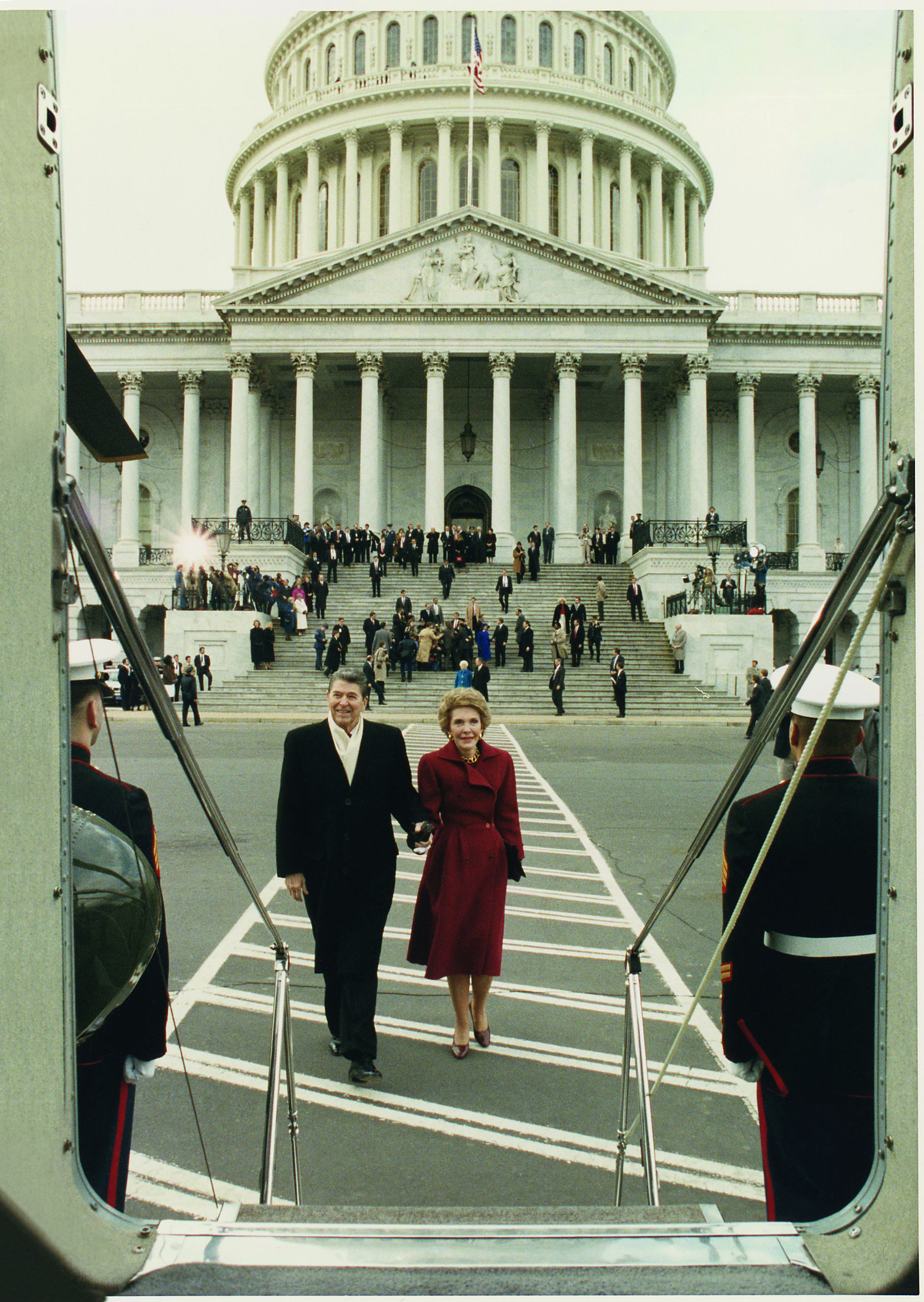 When Reagan died, the U.S. mourned. The First Lady mourned in kind, while also dedicating her time and energy to keeping her husband's legacy alive. This article, by Associate Editor Tim Baker, and other articles about the life, legacy and long shadow of President Ronald Reagan, are featured in Newsweek's new special edition, Reagan: The Last Conservative.
Our former first lady redefined the role in her time here, "wrote the president and first lady of the U.S. in a March 6, 2016, statement, proving that the legacy of the Reagan administration, a legacy shaped and safeguarded by Nancy herself, is at its core immune to both party lines and ideological differences. "Later, in her long goodbye with President Reagan, she became a voice on behalf of millions of families going through the depleting, aching reality of Alzheimer's and took on a new role, as advocate." After watching an American treasure depleted and eventually ended by one of the most heartbreaking diseases in nature's cruel arsenal, Nancy Reagan determined to save others from that pain—all in the name of her late husband. But Alzheimer's awareness was just one aspect of an oeuvre that included eight years redefining what it meant to be a first lady and more than 25 of making sure her husband remained an icon.
Their marriage, Senator Mitch McConnell added to the mourning chorus during the week of March 6, had all the appeal of "classic Hollywood, but it was unmistakably human too. Hands intertwined, Nancy and Ron rose to the pinnacle of political power, weathered cancer and personal heartbreak... always together." It was this personal love that allowed Nancy to understand that the American people were mourning one of their best friends as well and led her to use her new platform, the Ronald Reagan Presidential Foundation and Library, to continue promoting her husband's programs and ideals—as well as her own, such as the Just Say No initiative and her advocacy for foster grandparent programs.
Ronald Reagan was as famously dedicated to ending the scourge of drug abuse in the U.S. as he was to ending the scourge of communism abroad, and Nancy continued to dedicate her time, energy and money to the cause until her death. The National Family Partnership released a statement after her death saying "Nancy Reagan was a wonderful woman, and we will never forget her willingness to stick her neck out for our children; far too few people are willing to do that today for this important cause. She continues to serve as an inspiration." Indeed, much of our modern drug prevention culture, from parental involvement to abstinence education, have their roots with her.
Perhaps the most important work done by Nancy was done through the Presidential Library in Simi Valley, California. The library, in addition to educating thousands each year about the Reagan administration, hands out four distinct scholarships and fellowships, and also sponsors a debate series each year. Nancy Reagan, perhaps better than any other first lady, understood that creating opportunities for the children of America was the most important avenue to ensuring the continuation of her husband's legacy.
This article was excerpted from Newsweek's Special Edition—Reagan: The Last Conservative, by Issue Editor James Ellis. For more about the life, legacy and long shadow of President Ronald Reagan, pick up a copy today.