Ronaldinho to Star in Martial Arts Extravaganza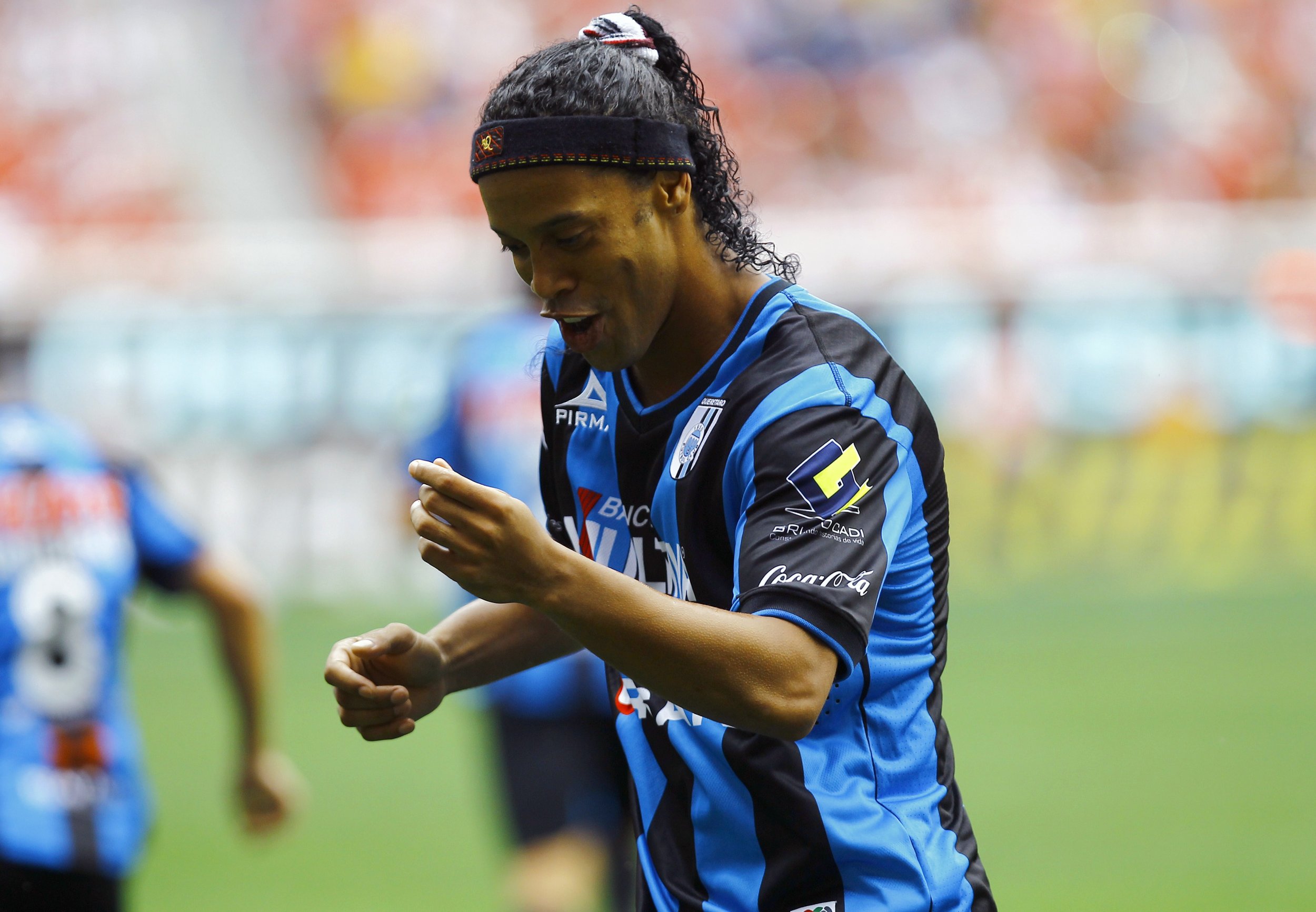 Chalk up a mid-season contender for the strangest film idea of the year.
Ronaldinho, star of Brazil's FIFA World Cup winning team in 2002, is set to star in a reworking of Jean-Claude Van Damme's 1989 film Kickboxer.
The 36-year-old will play an imprisoned martial artist called Ronaldo in Kickboxer: Retaliation, according to the Hollywood Reporter, and will aid Kurt Sloane, played by actor Alain Moussi, in perfecting his deadly kicking technique.
Sloane was the character played by Van Damme in the violent original.
The Hollywood Reporter quotes Robert Hickman, the film's producer, saying: "As producers, much like advertisers and brands, we must look at a potential star's total value.
"In addition to his charisma, Ronaldinho also brings with him 66 million social media followers from all parts of the globe. Those numbers are an element that a lot of traditional movie stars can't offer and when we market the film, is something that will be invaluable."
Retaliation will also feature former world heavyweight champion boxer Mike Tyson and UFC fighter Paige VanZant, while this year's release, Kickboxer: Vengeance, has Dave Bautista, formerly of World Wrestling Entertainment, and Van Damme himself.
IMDB.com has Retaliation "in filming," with no release date yet set.