Ronaldinho to Marry Two Women at Same Time This Summer, Report Says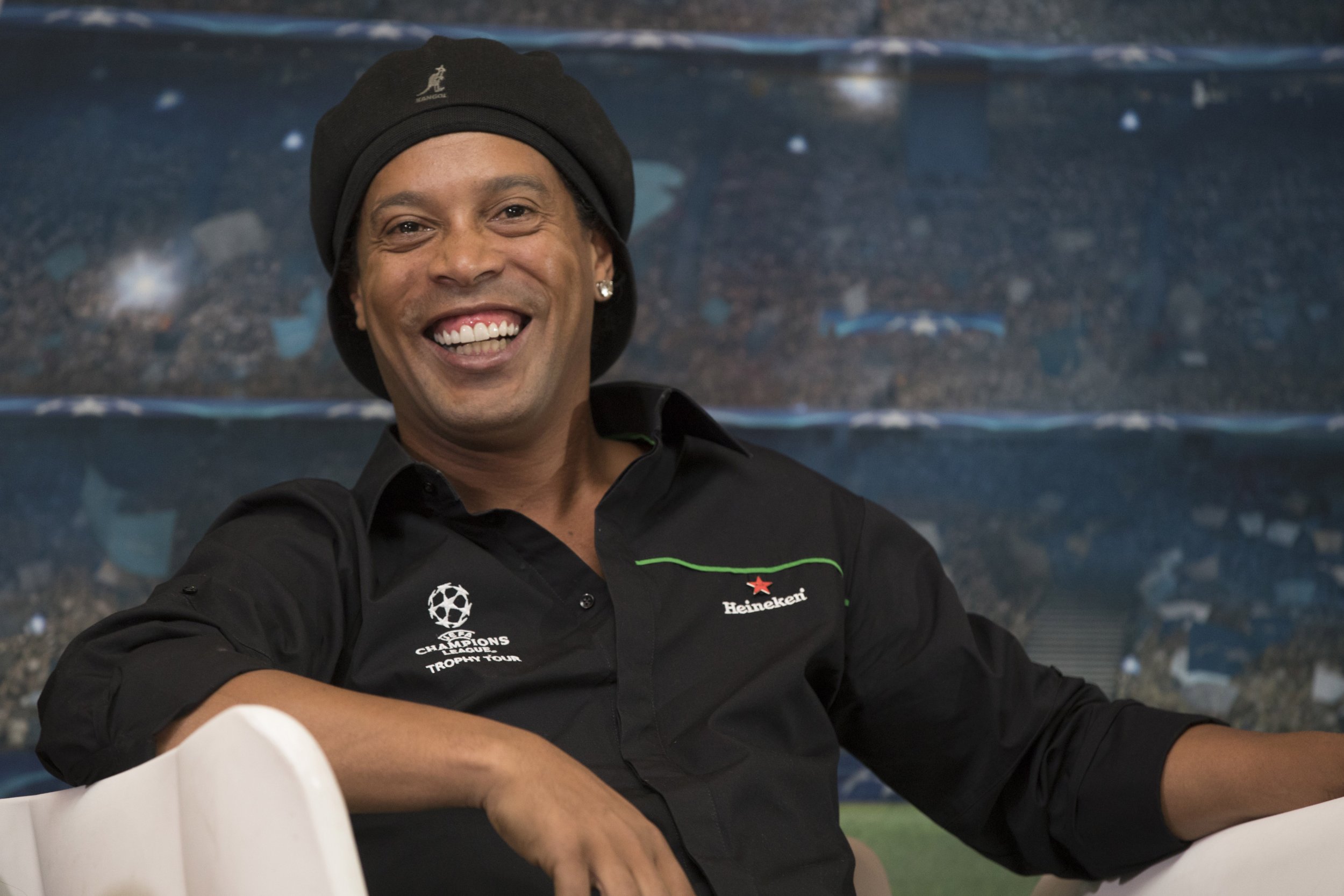 Soccer legend Ronaldinho is set to marry to two women at the same time, in a single ceremony this summer, according to reports.
Brazilian newspaper O Dia reported the ceremony is scheduled to take place in August. According to Sports Illustrated, he met his first wife-to-be, Priscilla Coehlo, between 2012 and 2014, and his second wife-to-be, Beatriz Souza, in 2016. He began dating Souza while in a relationship with Coehlo, a situation all parties are seemingly OK with, considering the reported planned nuptials.
Reports have stated that the trio has lived together for months in Rio De Janeiro and that the wedding ceremony will be a small, private affair in the city. As Sports Illustrated pointed out, bigamy and polygamy are both illegal in Brazil—as they are in many other countries—but it is not unheard of for a trio to have a civil union in Brazil. The three could perhaps also be planning a wedding ceremony that is symbolic but not official on paper.
The 38-year-old soccer player is a legend in the game, having had storied tenures with top Spanish club Barcelona (among others) and with the Brazilian national team. He was known for his freewheeling, daring play and was a part of dominant Brazilian squads. Ronaldinho officially walked away from the game this year.
"Thank you, my God, for this life you gave me, family, friends and my first profession," he wrote in a goodbye message in January, translation via FIFA. "After almost three decades dedicated to football, I say goodbye to my biggest dream, dream come true. I did what I most loved professionally for 20 years, and ten as a basic training. I lived intensely this dream of children, every moment, trips, victories, defeats, the review, national anthem, the walk in the tunnel, dressing room, field entrance, the soccer shoes I used, the good and bad balls, tributes I won, the stars that I played, those that admired and played and those that only played in the play, but I admire until today!"
The soccer icon has not yet commented publicly on the reports of his upcoming wedding.