Ronan Farrow Blasts Media for Failing to Interrogate Woody Allen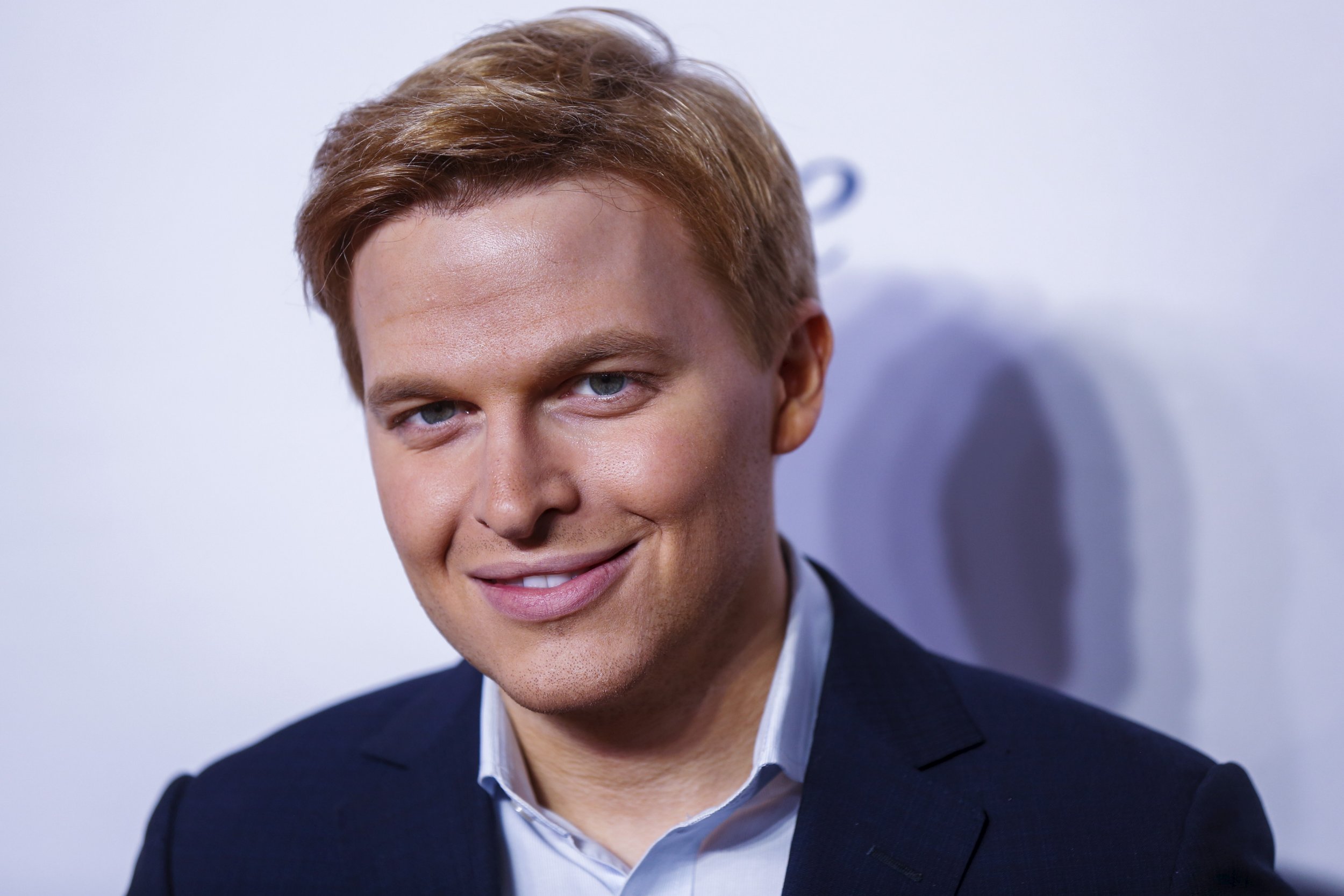 In a guest column for The Hollywood Reporter, Ronan Farrow calls out the media—and some celebrities by name—for brushing over allegations of sexual abuse against his father, filmmaker Woody Allen.
"I believe my sister," Farrow writes of sister Dylan Farrow's claims that she was abused by Allen as a child. The allegations first came to light in 1992, when actress Mia Farrow filed police charges during a bitter custody battle with Allen.
In his column, the younger Farrow traces how these allegations resurfaced in 2014, when his sister wrote a widely read New York Times blog post accusing her father of abuse. Allen, meanwhile, received double the space and "prime position in the print edition" to respond, Farrow notes.
His point is that the media routinely ignores or discredits stories of abuse for the sake of access to powerful figures such as Allen. Farrow takes himself to task for initially distancing himself from his sister's claims, as well as The Hollywood Reporter for not raising the subject in its recent cover interview with the 80-year-old filmmaker.
The column comes as Allen unveils his new film Café Society at the Cannes Film Festival. Farrow writes that "it hurts my sister" when stars like Louis C.K. and Miley Cyrus work with Allen, and says the Café cast, which includes Jesse Eisenberg and Kristen Stewart, "can trust that the press won't ask them the tough questions" about the filmmaker.
The "old-school media's slow evolution has helped to create a culture of impunity and silence," Farrow writes. He adds: "That kind of silence isn't just wrong. It's dangerous. It sends a message to victims that it's not worth the anguish of coming forward."
Read the full column here.