Ronan Farrow Calls Stoppage of Harvey Weinstein Story on NBC an 'Inappropriate Shutdown' on Rachel Maddow
On The Rachel Maddow Show, journalist Ronan Farrow blamed NBC News for stopping his reporting on the Harvey Weinstein case, calling an "inappropriate shutdown of explosive reporting."
Farrow said he was told by higher-ups that there was "no breakdown of trust."
"I was told specifically there were no issues with the reporting, again and again," he said.
"Noah Oppenheim, president of NBC News, on six different occasions, ordering us to stop reporting," Farrow continued. "The head of the investigative unit underneath him ordering eight times to stop reporting. That eventually escalated to ordering us to cancel interviews."
NBC News has announced that they wanted to break the Weinstein story.
"We very much wanted to break this story which is why we assigned it and supported it editorially and financially for seven months," a statement from NBC News said. "We're profoundly disappointed that we weren't able to do so."
But Farrow said, "The order to stop was on journalistic."
Reporters that Farrow worked with felt they were being stonewalled.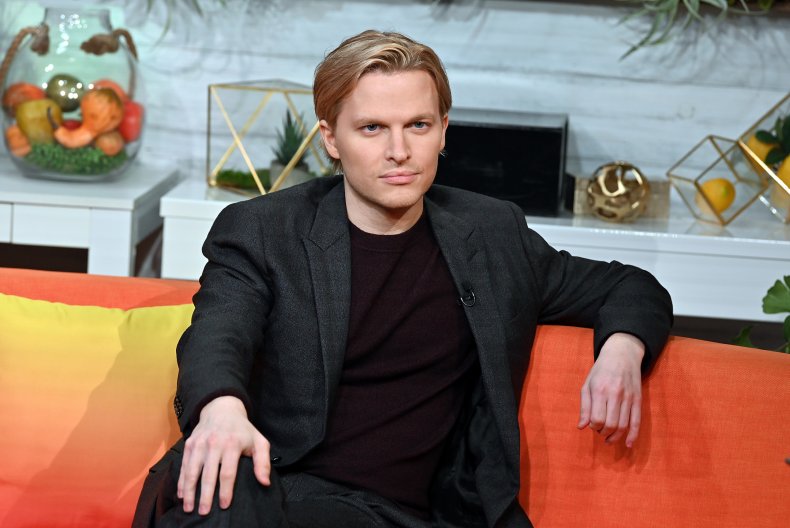 "They were lied to. There is a feeling in this building... that coverage is distorted," Farrow said.
This comes after a statement from NBC News which says they will be releasing women who have made allegations of sexual misconduct from non-disclosure agreements.
"Any former NBC News employee who believes that they cannot disclose their experience with sexual harassment as a result of a confidentiality or non-disparagement provision in their separation agreement should contact NBCUniversal and we will release them from that perceived obligation," the statement read.
Maddow commented that she had been waiting a long time to hear such a statement.
Former cohost of the NBC morning staple The Today Show, Matt Lauer, has been accused of sexual misconduct by former colleagues. In Farrow's new book, Catch and Kill: Lies, Spies, and a Conspiracy to Protect Predators, he interviews a former NBC employee who claims that Lauer anally raped her during coverage of the 2014 Winter Olympics in Sochi.
Lauer was released from the company in November 2017. After his firing, more allegations surfaced about his sexual misconduct. NBC denied any knowledge of Lauer's sexual behavior saying that until just before he was fired, they had received no complaints.
Farrow said he hoped that there would be an "airlock" between the boardroom and reporters when it came to pursuing potentially controversial stories.
"We need to push our great news organizations, and I put NBC News in that category, to be transparent and accountable," Farrow said.
"This isn't about a tit for tat," he continued. "This isn't about me. It is about a set of facts laid out" that he alleges NBC executives did not wish to pursue or present.