Is UFC Star Ronda Rousey About to Call Time on Her Career After Amanda Nunes Defeat?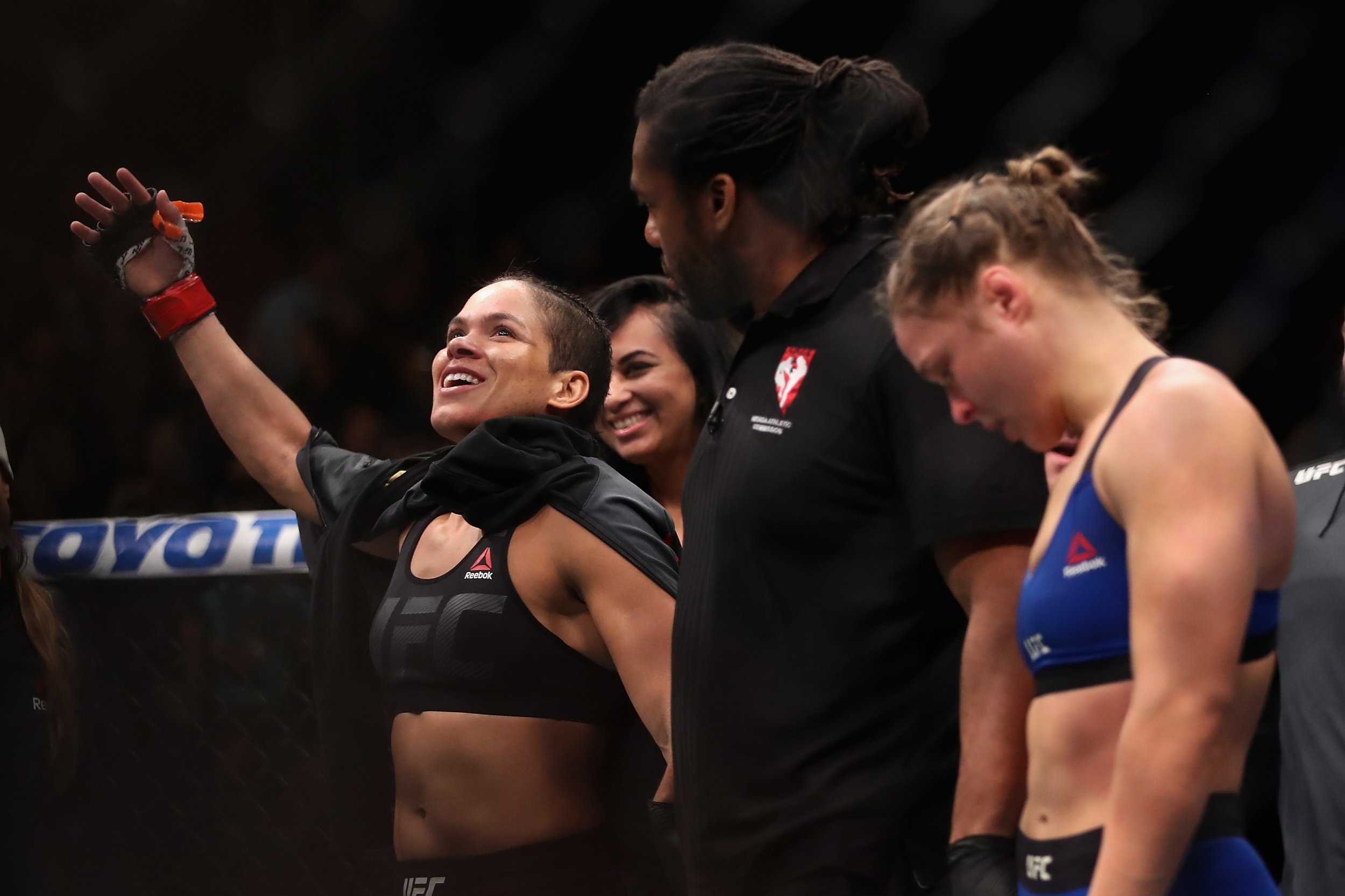 After two consecutive defeats, Ronda Rousey, the UFC (Ultimate Fighting Championship's) top female star, says she needs time to consider her future.
Rousey, 29, lost the UFC women's bantamweight title to Holly Holm in Melbourne at UFC 193 last November via a brutal head kick.
She then took time off, telling the Ellen DeGeneres show in February 2016 that she had considered suicide in the aftermath of her first professional mixed martial arts defeat.
Rousey's return against Amanda Nunes at UFC 207 on December 30 in Paradise, Nevada, also ended in a worrying loss, as the former Olympian's head was snapped back multiple times en route to a 48-second technical knockout.
"Returning to not just fighting, but winning, was my entire focus this past year," Rousey said in a statement released to ESPN. However, sometimes—even when you prepare and give everything you have and want something so badly—it doesn't work how you planned. I take pride in seeing how far the women's division has come in the UFC and commend all the other women who have been part of making this possible, including Amanda.
"I need to take some time to reflect and think about the future. Thank you for believing in me and understanding."