Ronda Rousey: Dana White Updates Fans on UFC Star's Uncertain Future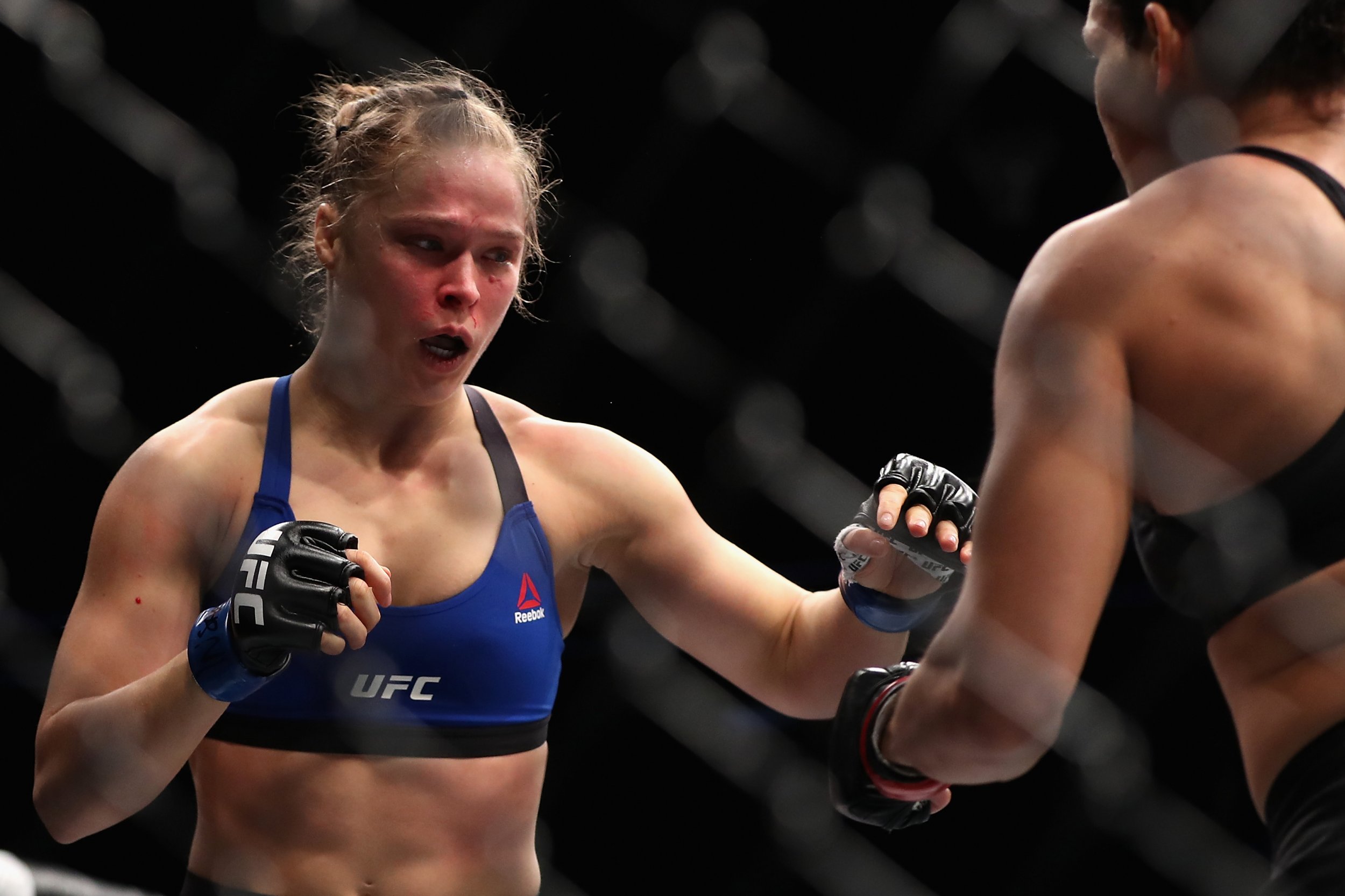 UFC President Dana White believes former women's bantamweight champion Ronda Rousey is finished as a fighter.
Rousey, 30, went undefeated in UFC before she was knocked out by Holly Holm in Melbourne, Australia, in November 2015.
She took a break of more than a year, but Rousey's comeback fight against Amanda Nunes at UFC 207, December 30, 2016, lasted just 48 seconds, ending in a technical knockout of the former Olympic judo bronze medallist.
"Her spirits are good and she's doing her own thing," White told the UFC Unfiltered podcast. "In the conversation I had with her, if I had to say right here, right now—and I don't like saying right here, right now because it's up to her, it's her thing—but I wouldn't say she fights again. I think she's probably done. I think she's going to ride off in the sunset and start living her life outside of fighting."
Rousey's interests outside the UFC octagon include a film career, with a remake of 1980s movie Road House still in production.