Is Ronda Rousey Joining WWE? Here's What We Know About UFC Champion's Next Move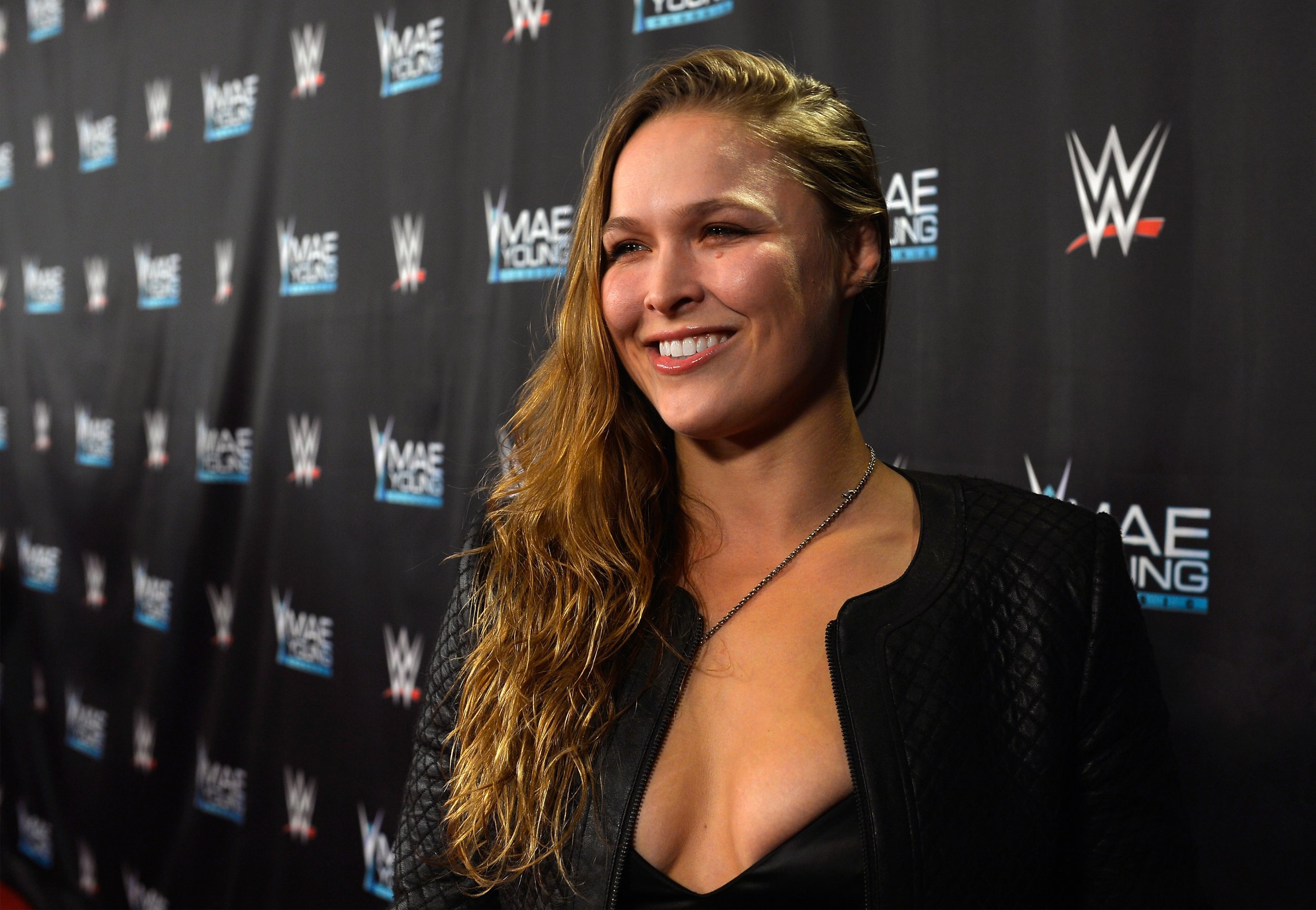 Ronda Rousey has already conquered the UFC Octagon, but word in the combat sports industry is that she may soon be stepping into a WWE ring.
USA Today fueled the fire Wednesday when it reported that Rousey, 30, was finalizing a deal with the professional wrestling company, citing two sources close to the former UFC champion.
The newspaper also spoke to Rousey's mentor, Gene LeBell, a former martial artist and professional wrestler. LeBell said: "I love Ronda, and anything she can do to make money for her and her new husband then I am rooting for her. She will get a lot of money and that's great."
A spokesperson for WWE told Newsweek Friday the company has no information to share at this time. Rousey's agent did not return Newsweek's request for comment.
Though both sides are remaining quiet, Dave Meltzer, the professional wrestling and mixed martial arts journalist and editor of the Wrestling Observer Newsletter, tells Newsweek that Rousey is indeed WWE-bound and is already preparing for her first match.
"Ronda has been training for months for WWE and done a few angles so they've had an understanding of a deal and a direction for a long time," says Meltzer.
Rousey was undefeated in MMA for four years, from 2011 to 2015, and was the first ever UFC women's bantamweight champion. She became one of MMA's biggest stars and helped buoy the popularity of MMA into the mainstream. She was Google's third most-searched person in 2015 and had a role in Furious 7.
Rousey's 12-fight undefeated streak came to an end in August 2015 when she lost the bantamweight championship to Holly Holm. Her most recent—and potentially final—fight in December 2016 ended in defeat, too. Rousey lost to reigning champion Amanda Nunes in less than one minute.
With her second defeat, industry speculation has been that Rousey will hang up her gloves.
In November UFC president Dana White commented on the possibility of Rousey fighting again, saying: "I wouldn't want to see it."
"She's got enough money and all that stuff. I don't want to see it happen. It's like Chuck Liddell. I was hearing that Chuck was talking about fighting again. I hope that's not true," said White.
Rousey stepping into a WWE ring is not without precedent. The MMA star has appeared on WWE television in the past, including as recently as September, when she seemingly planted the seeds for a future feud.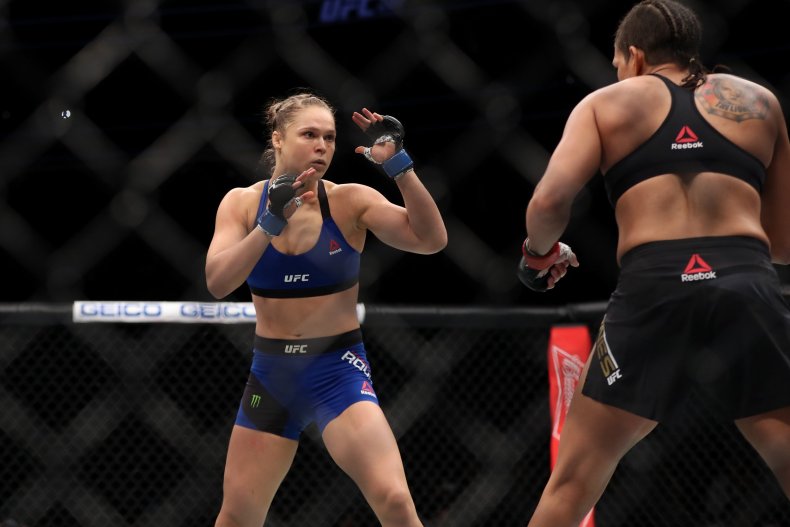 Her first appearance was in 2015 at WrestleMania 31, when Rousey and Dwayne "The Rock" Johnson took out villains Triple H and Stephanie McMahon, who are WWE executives in real life.
In September, Rousey and fellow MMA fighters Jessamyn Duke and Marina Shaffer appeared in the front row of WWE's Mae Young Classic tournament events to support their friend Shayna Baszler, a former MMA fighter-turned-wrestler. Baszler is now under contract with WWE.
The foursome of Rousey, Baszler, Duke and Shaffer are known in MMA as the Four Horsewomen, a riff on the famous wrestling group led by Ric Flair, the Four Horsemen.
During the Mae Young Classic, WWE teased a confrontation between the MMA Horsewomen and three of WWE's own Four Hoursewomen, Ric Flair's daughter, Charlotte Flair, Becky Lynch and Bayley.
"You name the time. You name the place," Rousey told the trio.