Ronda Rousey: Mike Tyson Tells Former UFC Champion to 'Show Her Face'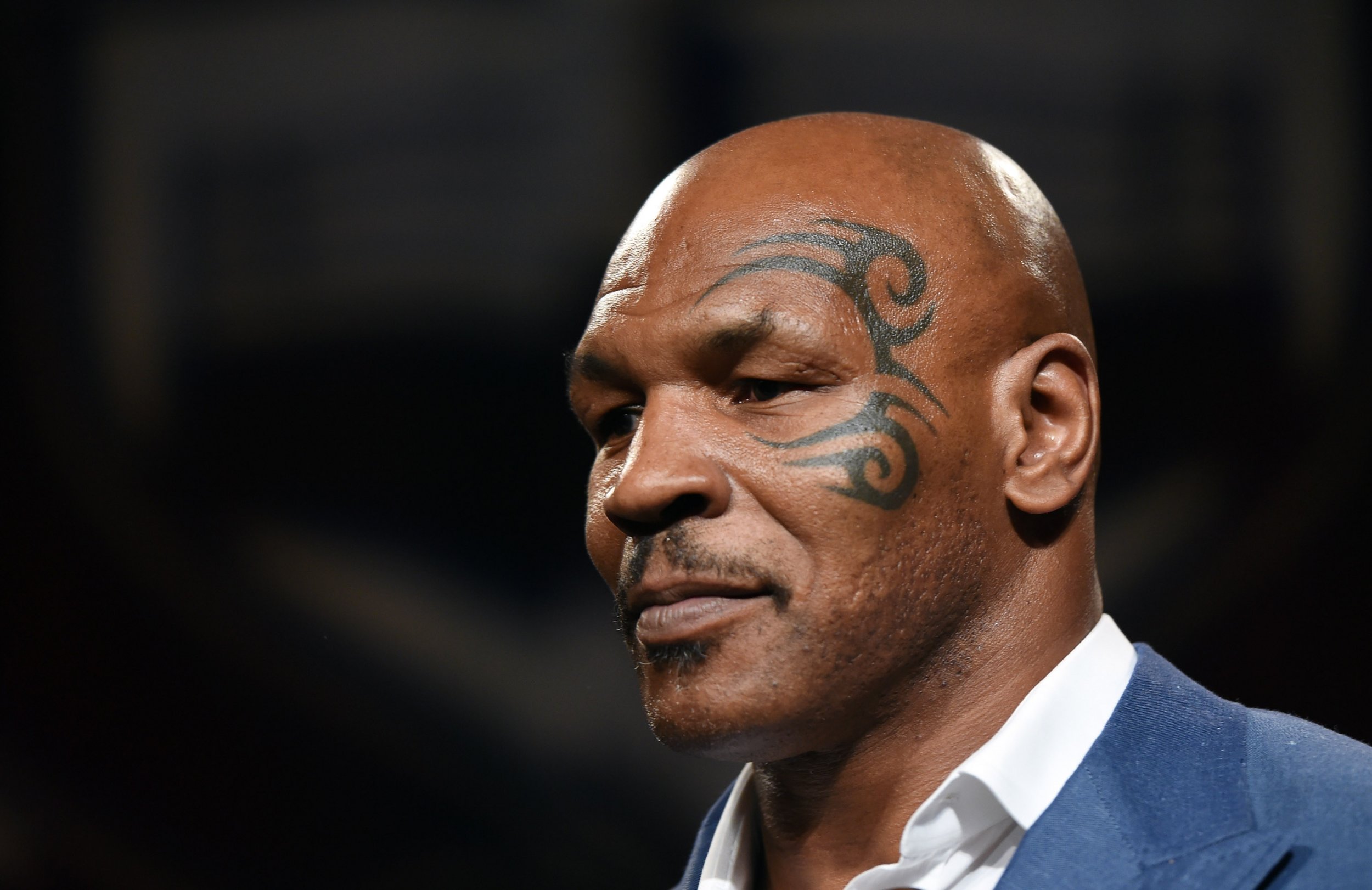 Former heavyweight boxing champion of the world Mike Tyson has urged UFC star Ronda Rousey to "show her face" again following her knockout loss to Holly Holm in November.
Rousey had been undefeated before defending her UFC bantamweight title against Holm, nicknamed "The Preacher's Daughter," at UFC 193 in Melbourne, Australia.
But a kick to the jaw in the second round at Etihad Stadium sent Rousey to sleep and into a protracted period of rest from the fight game. But Tyson, who lost his own title and unbeaten record in an equally stunning upset to James "Buster" Douglas in Tokyo in February 1990, told the talk show Conan that Rousey must get back to what she does best.
"She [Rousey] has to understand that we're in the hurt business," Tyson told O'Brien.
"And I don't care if you're the king of the hurt business, we're in the business where you get hurt."
"She's just got to be seen. Come out of the house, whatever. Show your face. You're human. Rousey's just unfortunate that she's a Goliath. David [referring to Holm] is a great king, he's done great things! But he's more famous for beating Goliath."
Rousey this year will star in Road House, a remake of the 1989 film that featured Patrick Swayze as a Missouri bouncer who takes on a corrupt businessman, while on January 23, she hosts Saturday Night Live for the first time.
Holm, meanwhile, will defend the title she won from Rousey against Miesha Tate at UFC 197 in Las Vegas on March 5, on a card headlined by Irishman Conor McGregor's bout with Rafael Dos Anjos.