UFC Star Ronda Rousey's Heroine is Nintendo Character Samus Aran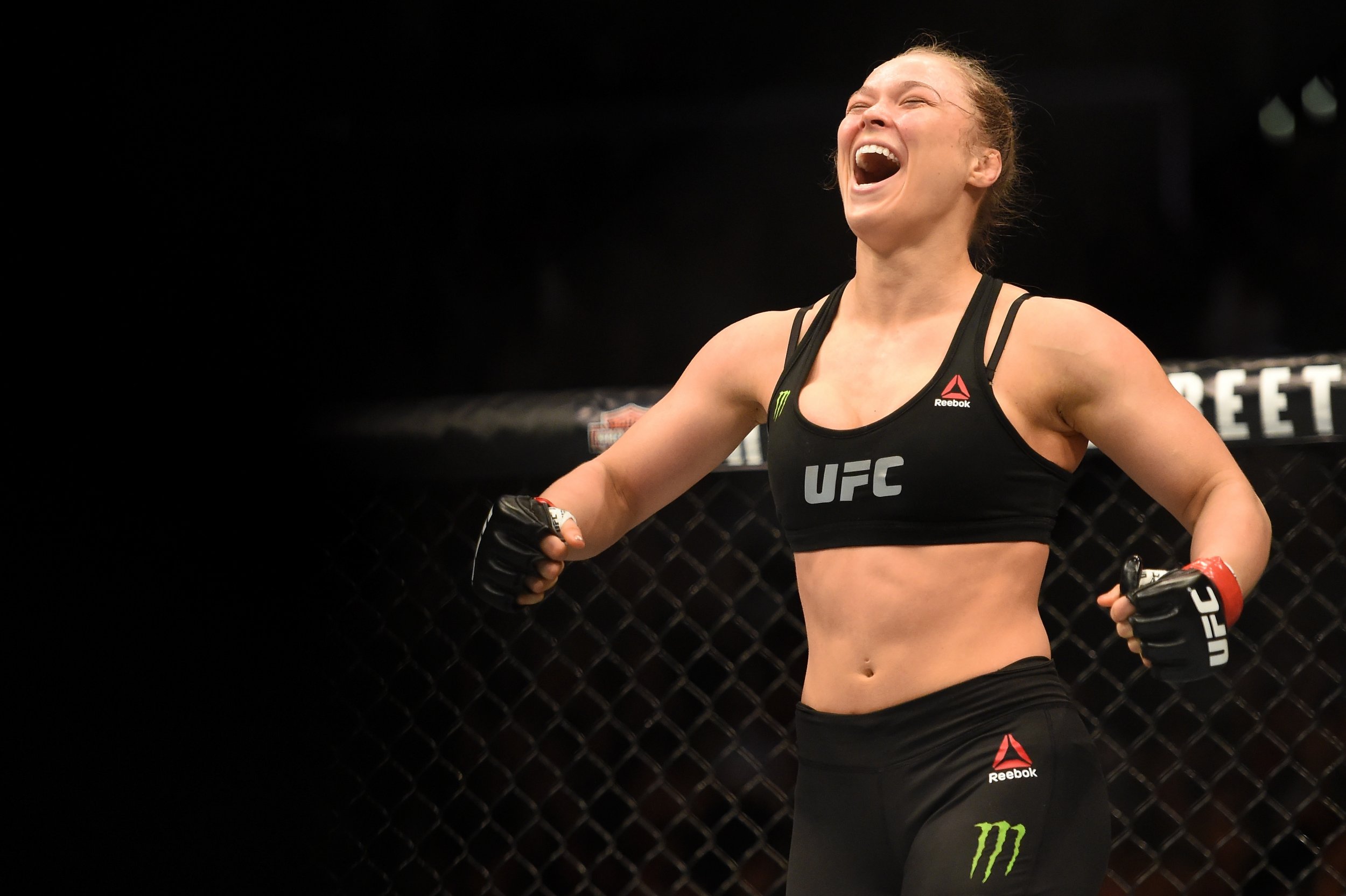 Ronda Rousey's heroine growing up was an intergalactic bounty hunter.
The former UFC women's bantamweight champion revealed to Gamespot that she has always wanted to be Samus Aran, the powersuit-sporting protagonist of Nintendo's iconic Metroid franchise.
Never knowingly uninteresting, Rousey, who lost her title by knockout to Holly Holm in November 2015 in Melbourne, Australia, and is currently preparing to film a remake of 1980s cult classic Road House, said she had always been intrigued by the character of Aran.
"I've always wanted to be Samus. That would be badass. I love how people found out later that it was a hot chick on the inside," Rousey said.
"And then most of the day you're in a suit, so you can just hang out and eat donuts and be the star of Metroid. I hope they make a movie out of that."
In the Metroid games, set in a science-fiction universe, bounty hunter Aran is usually depicted wearing a hefty metal helmet. But at the end of Metroid, the first game in the long-running series released in Europe in January 1988, the character lifted off said helmet to reveal she was a woman, shocking video game fans accustomed to depictions of females in video games as cliched damsels in distress.
It is, then, understandable why Rousey, who has previously spoken about her love of video games, might choose such a figure to look up to.
Women's mixed martial arts was a niche and hugely controversial subject before it was popularized by Rousey at the 2008 Olympic Games in Beijing.
Aran, an ex-soldier of the Galactic Federation, would presumably dominate inside the octagon, even against Rousey, with her exoskeleton and right arm that doubles as a cannon.