Internet Chatter is 'Mostly Evil,' Says Rousey As She Plans Next Fight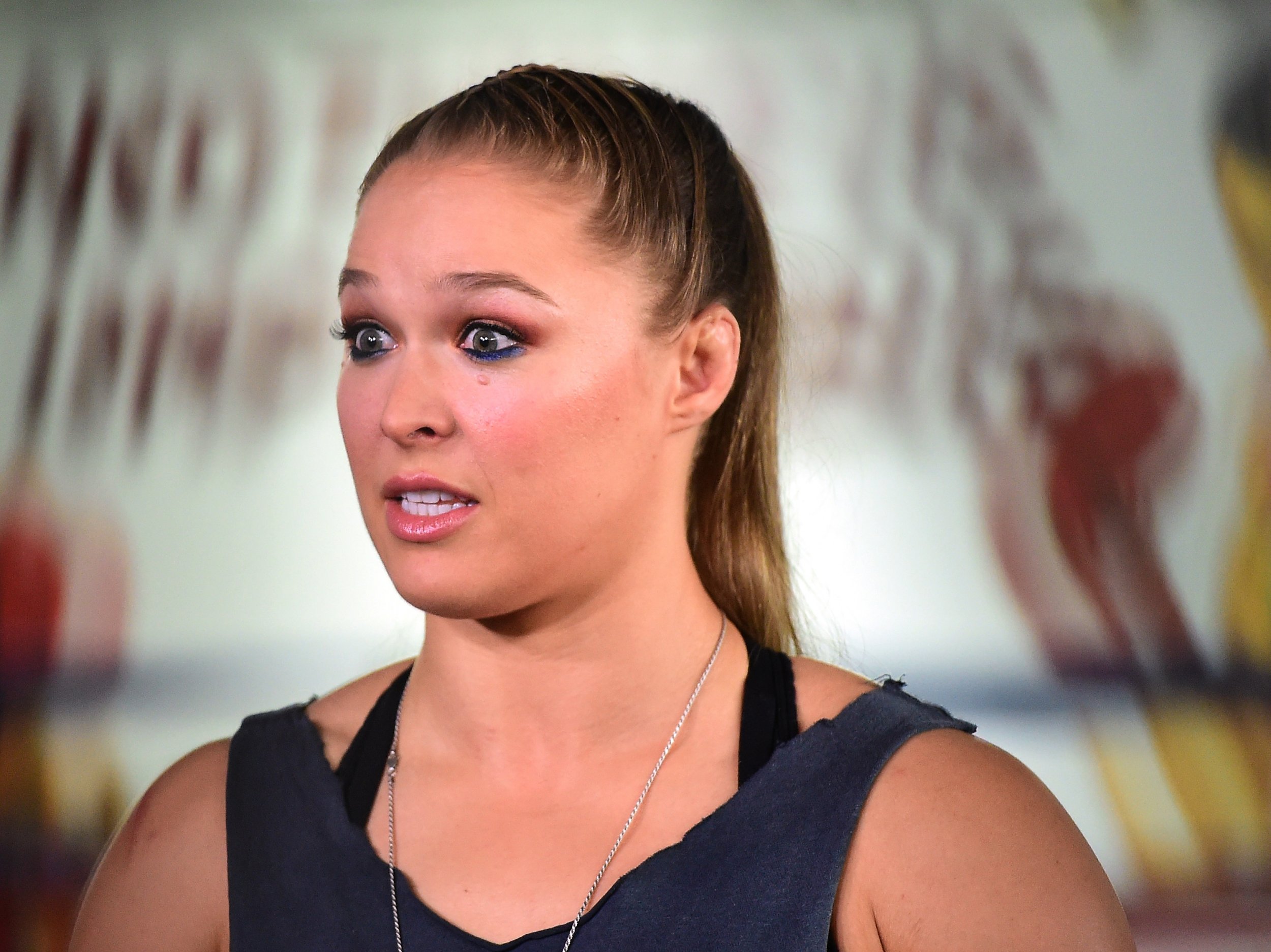 Ultimate Fighting Championship star Ronda Rousey tries to avoid social media as "people on the Internet are mostly evil."
Rousey, who sensationally lost her UFC women's bantamweight title to Holly Holm in November 2015 by knockout, her first loss as a professional fighter, admitted to MMAjunkie.com that she is affected by comments made about her online.
"I've been trying to disappear as much as possible," Rousey said, referring to the enforced lay-off she has endured since losing to Holm in Melbourne, Australia, on November 15.
"I don't look at articles or comments; people on the Internet are mostly evil and I don't want to accept any of their negativity. People are really cruel with the access [that social media gives them]. I don't want to allow them to have that kind of access to me any more because they really take it for granted.
"They don't look at you like a person; they look at you like you're an event. I don't want to read people saying all of the worst things they can imagine about me every single day."
Rousey appeared on The Ellen DeGeneres Show Tuesday, when she made the shockingly and commendably frank admission that she had considered suicide in the aftermath of her defeat against Holm, saying she sat in the medical room at Etihad Stadium and "thought about killing myself."
Rousey, who won Olympic judo bronze in Beijing in 2008, the first U.S. woman in history to take home a judo medal from the Games, wants a rematch with Holm, but she will have to wait until the Albuquerque native has defended her title against Miesha Tate at UFC 196 in Las Vegas on March 5.
Rousey is also starring in upcoming remake Road House, filming on which has been pushed back until May, potentially delaying her return to the octagon further.