Ronda Rousey Spends Night in Hospital After Losing UFC Match to Holly Holm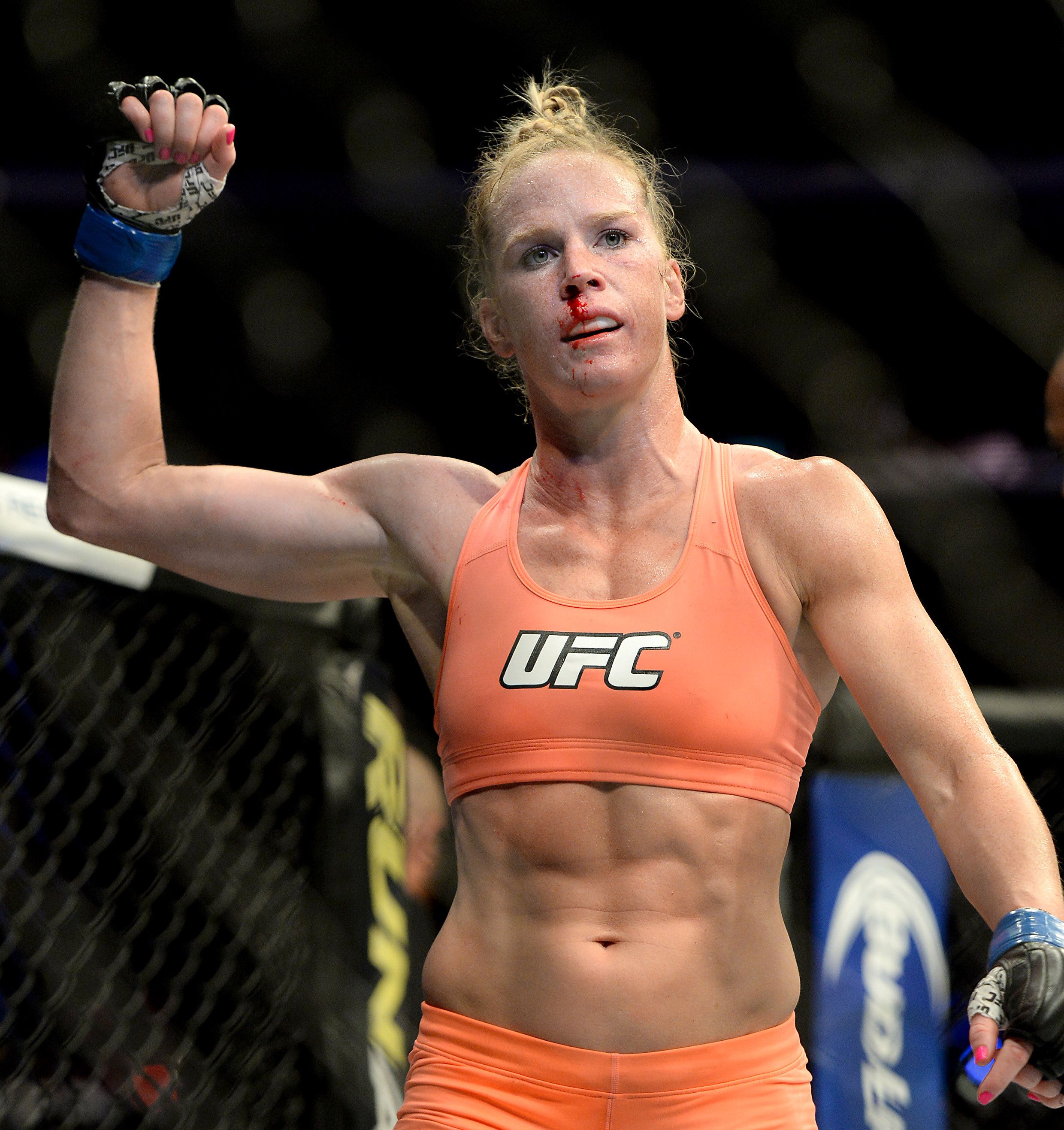 Ronda Rousey is no longer the undefeated UFC champion: She fell to Holly Holm in a Melbourne match on Saturday night, going down by knockout after Holm struck her in the head.
Holm and Rousey shared a tense moment ahead of the fight, which was broken up by security. "You're getting your ass kicked tomorrow, and I'm really going to enjoy the beating I give you," Rousey wrote on Instagram ahead of the fight. She was the heavy favorite and Holm's win is one of the most unexpected upsets in UFC history.
Rousey, now 12-1, fell in the second round after a left head kick. Holm, a boxing champion before her UFC career, went in for another punch and the referee intervened.
In an appearance on Jimmy Fallon's talk show earlier this year, Rousey spoke about the match with Holm: "She's going to kick me in the head, but its not going to go like that, not the way that she wants."
As Holm celebrated her win, Rousey was taken to a local hospital, where she stayed overnight. Her representative told ESPN she did not have a concussion. She had plastic surgery on her lip, which was split during the match.
After winning, Holm said: "I don't know, I'm trying to take it all in. This is crazy! Getting in here, I just felt so much support—I thought, 'How can I not do this with all this support?' I had the best coaching, from stand-up to grappling to wrestling. I have to say, everything we worked on presented itself in the fight. Every grab she tried to get, on the cage—I have not spent this much time in the gym before any fight in my life."