Ronda Rousey tells Ellen DeGeneres She Contemplated Suicide After UFC Defeat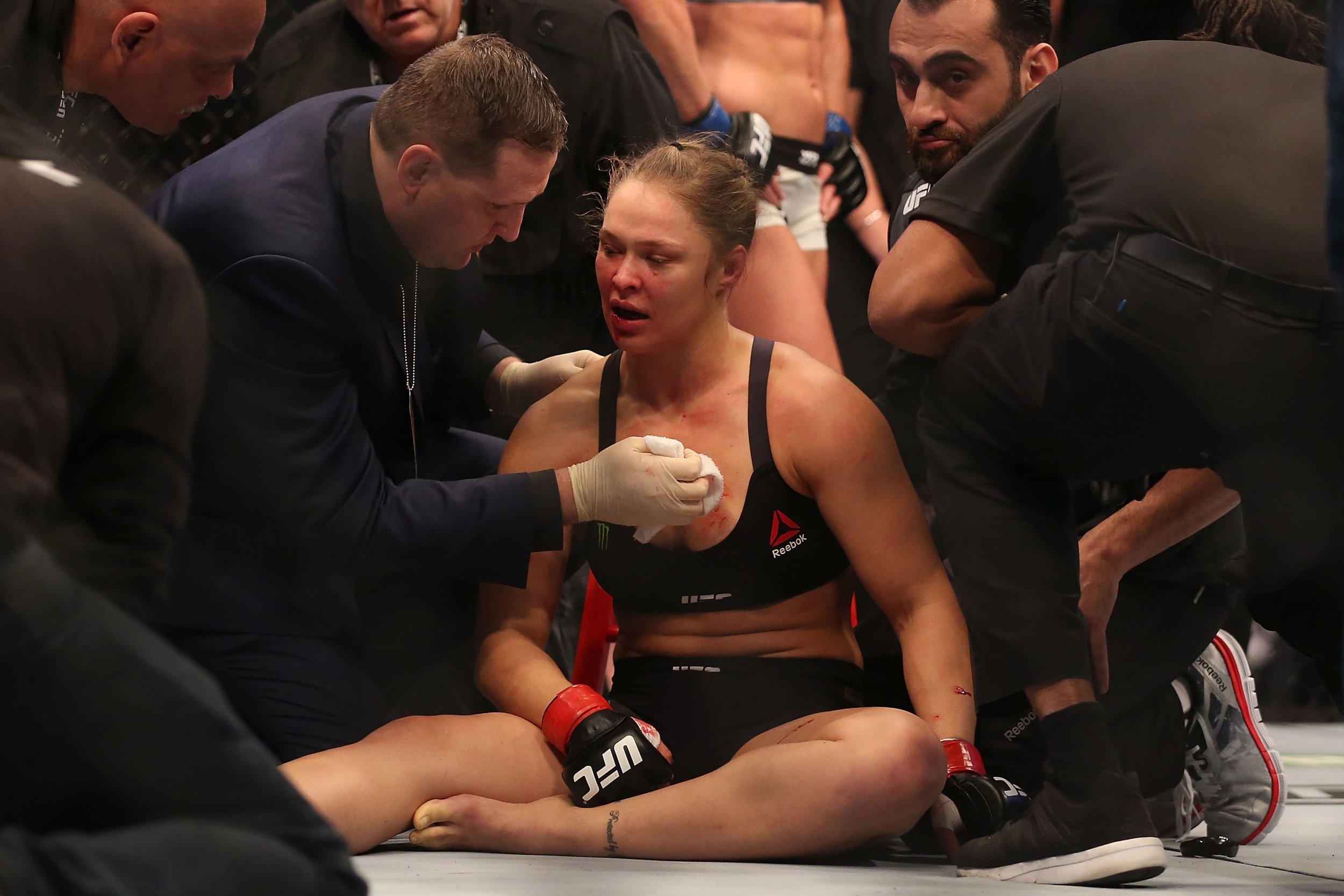 Ronda Rousey, the self-proclaimed highest-paid fighter in the Ultimate Fighting Championship (UFC), says she contemplated suicide after her devastating knockout defeat by Holly Holm.
Rousey was unbeaten in 12 mixed martial arts contests going into her UFC bantamweight title defense against Holm on November 15 in Melbourne.
But in a stunning reversal of predictions, Holm beat Rousey with a kick to the jaw in the second round at UFC 193.
And in a frank interview on the Ellen DeGeneres Show, broadcast on Tuesday, Rousey admitted to suffering depression in the wake of the loss.
Asked by DeGeneres whether she had second thoughts about entering the ring again, Rousey, fighting back tears, said: "I was down in the medical room, sitting in the corner, and I was asking myself, 'What am I any more if I'm not this?'"
"I was sitting there thinking about killing myself, thinking, 'I'm nothing, what can I do any more? No one gives a s*** about me any more.
"Then I looked up and saw my man Travis [Browne, a fellow UFC fighter], and I thought, 'I need to have his babies, I need to stay alive.'"
Rousey says she would like a rematch with Holm, but she will have to wait until after the woman nicknamed "The Preacher's Daughter" fights Miesha Tate at UFC 196, on a card headlined by Irishman Conor McGregor against Rafael Dos Anjos.
Correction: This article originally incorrectly stated that Ronda Rousey's boyfriend is Travis Stevens. Rousey's partner is UFC heavyweight fighter Travis Browne.