Ronda Rousey WWE Update: Reason She Wasn't at RAW Revealed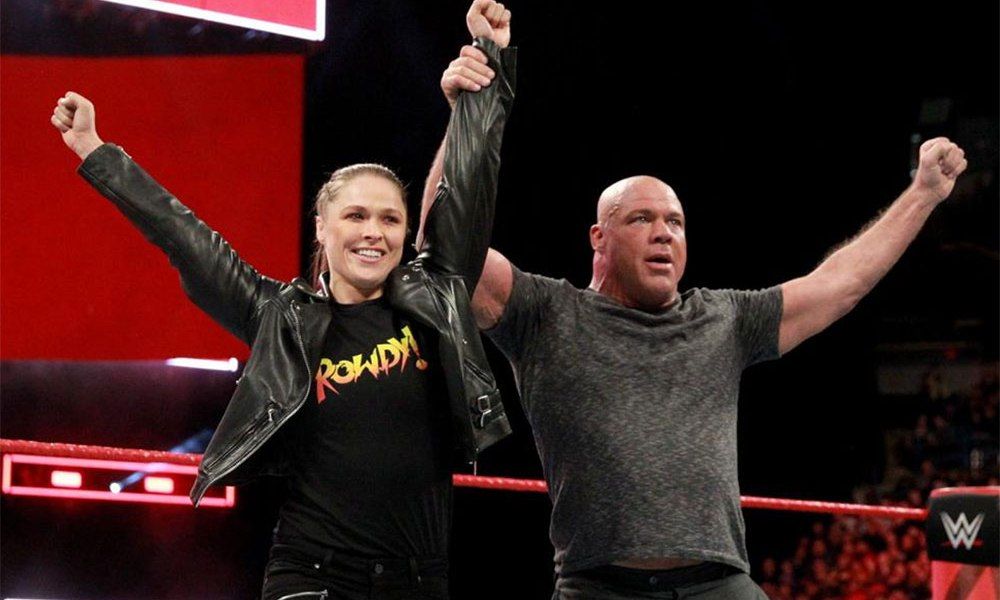 Ronda Rousey was expected to appear on the March 12 edition of Monday Night RAW but didn't and it seems the reasoning isn't what people may expect.
According to Pro Wrestling Sheet, Ronda was "incorrectly advertised" by WWE.com because of a mix up in schedule. Rousey was scheduled for medical testing in Pittsburgh while RAW was live in Detroit. Pro Wrestling Sheet's sources tell the outlet that Ronda wasn't skipping the show for another obligation but because of the testing she was unable to make it to Detroit.
The mystery of Ronda's no-show began when WWE.com posted an article stating the former MMA fighter would appear on every episode of RAW heading into WrestleMania 34. The story has since been deleted and it's unclear where the miscommunication stemmed from but sources say the article was shared all over WWE's social media because the team saw it on the site and figured it to be true. Ronda Rousey is expected to make every RAW prior to WrestleMania from now on but the possibility remains she just appears in a dark segment for the live audience.
Rousey is set to team up with Kurt Angle against Stephanie McMahon and Triple H at WrestleMania 34 after Stephanie slapped Rousey on the RAW after the Royal Rumble.
With the current storyline between Roman Reigns and Brock Lesnar, WWE fans were skeptical of Ronda's status in the company. Lesnar is rumored to have no-showed RAW a couple of weeks ago but it's likely WWE is using Brock's part-time status to get Roman over.
So what do you think of this mishap from WWE? Do you want to see Rousey on RAW every week? Let us know in the comments section below