Ronnie Corbett Death: Watch the Comedian's Funniest Moments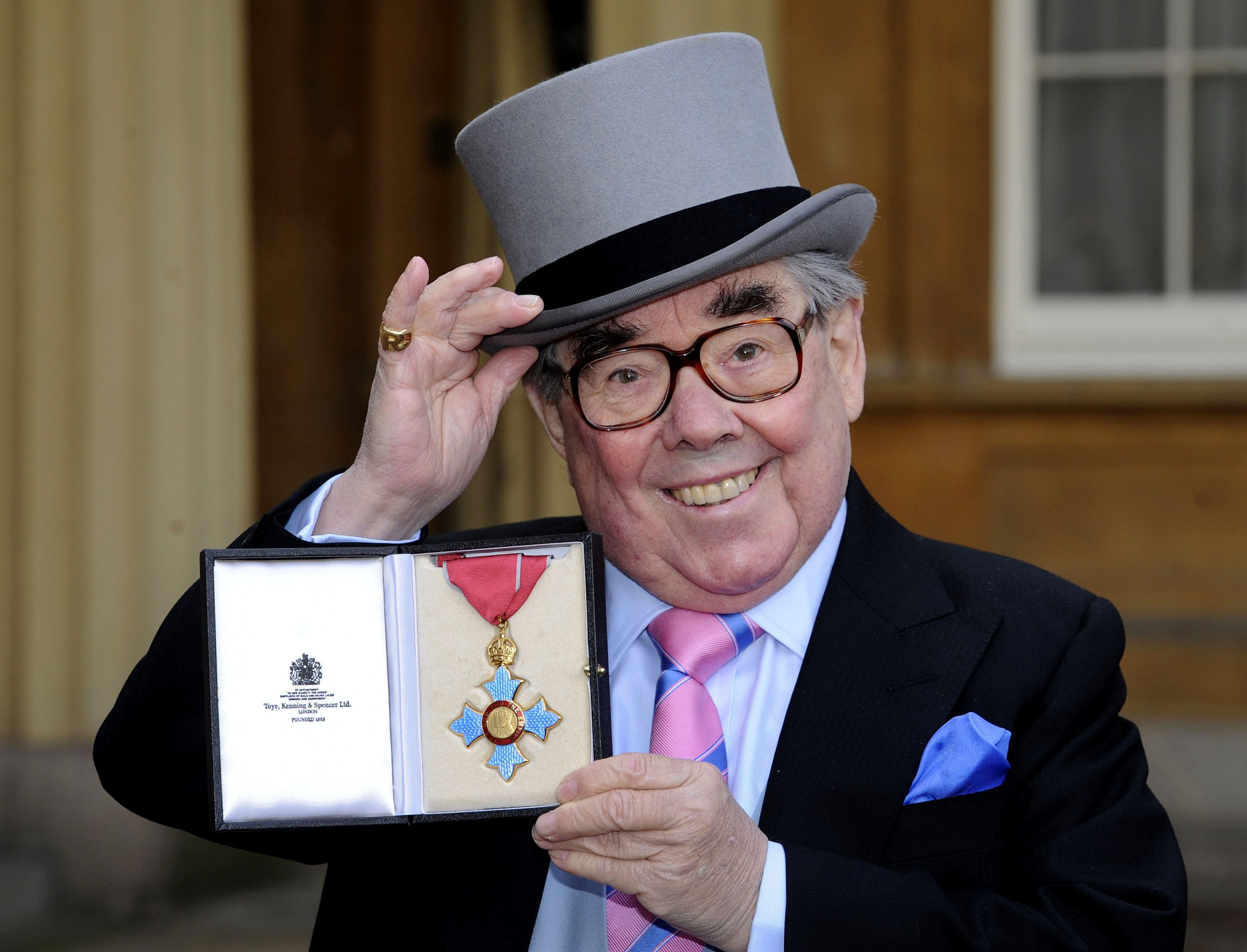 Ronnie Corbett's death at the age of 85 on Thursday is a great loss for British comedy.
As the Two Ronnies, Corbett and partner Ronnie Barker bounced off each other to deliver some of the nation's best-loved comedy sketches for 12 seasons from 1971 to 1987.
But even away from the comedic duo, Corbett more than held his own as a solo star, including a memorable send-up of himself on Ricky Gervais' Extras.
With a legacy as defined as his, it is no wonder that everyone from Russell Crowe to Prime Minister David Cameron are today paying tribute to the late comedian.
Relive some of Ronnie Corbett's funniest moments:
Narrowing down Corbett's most side-splitting moments isn't easy, but his famous "Four Candles" sketch with Ronnie Barker still tickles the funny bone. The classic misunderstanding between Corbett's shopkeeper and Barker's customer seeking fork handles was voted the fifth greatest comedy sketch of all time by Channel 4 in 2005.
Of course, Corbett never needed props or characters to be funny—as his famous parrot joke proves. Even just sitting in a chair and telling an anecdote about his producer, the comedian had a way of having the audience in the palm of his hand.
In one of his more modern sketches, Corbett came face-to-face with confusing technology in his own one-off sketch show, The One Ronnie in 2010. "My BlackBerry isn't working," he told shopkeeper Harry Enfield, popping down before him, not a phone, but an actual blackberry.
In this parody of British quiz show Mastermind, the Two Ronnies exhibited their knack for brilliant comedic writing as Corbett took the hot seat. But instead of answering the question at hand, he would only answer the preceding question, leading to some inadvertently hilarious responses.
Corbett the unexpected showbiz wild child. Ricky Gervais managed to rope in some of Britain's biggest stars to make fools of themselves on his sitcom Extras, and Corbett was one of them. Here he is casually doing lines of cocaine in a bathroom at the BAFTAs.
In one final Two Ronnies sketch, Corbett switches roles with Barker in another shop sketch. This time, Corbett is a picky customer in a sweet shop who manages to drive the well-meaning shopkeeper played by Barker mad.