Ronnie Ortiz-Magro Seemingly Implies Girlfriend Jen Harley Hit Him by Posting Black Eye Instagram Photo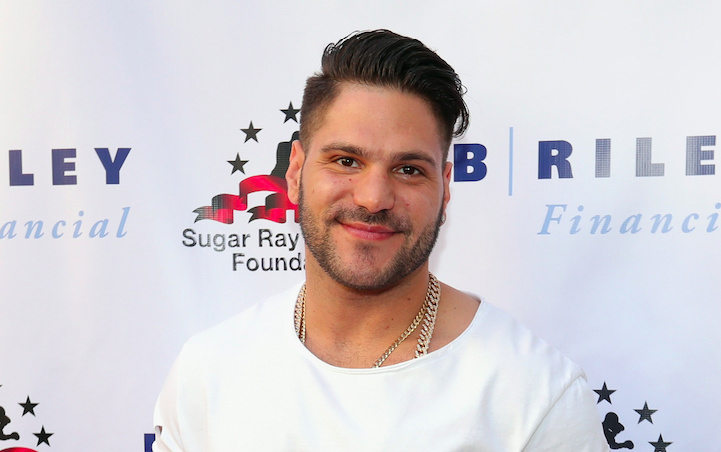 Rumors began to circle that Jersey Shore star Ronnie Ortiz was potentially assaulted by his girlfriend, Jen Harley, after he posted a picture of himself with a black eye on his Instagram story Wednesday. Harley was previously arrested in June for domestic battery after she allegedly dragged Ortiz-Magro with a car. They got into a second physical altercation during the filming of Season 2 of Family Vacation, Us Weekly reported.
On Wednesday, Ortiz-Magro apologized to his loved ones. "Sorry for lying to my friends and family, sometimes u love people so much your willing to lie and the hurt the people that love u the most to protect," he wrote, adding, "Kidddddddddddd."
The MTV reality star tagged a woman named Jennifer with the handle @jenx, but that's not Harley's name on Instagram. She posts under the handle @ tt_kittymeow. Her private page boasts 320,000 followers.
Though the 32-year-old didn't call out his girlfriend directly, he seemingly claimed that he and Harley, who share 6-year-old daughter Ariana together, might be fighting, again.
The on-again, off-again couple has had a tumultuous relationship since they started dating in July 2017. In April, they got into a bitter fight that was cast over Instagram after an episode of Jersey Shore showed Ortiz-Magro flirting with another woman. He later apologized for airing his dirty laundry.
"I want to apologize to my family, friends and fans," the MTV personality said in a statement to Us Weekly at the time. "This is a private matter that should have never been made public. I remain focused on my daughter and she is my No. 1 priority."
Recently, Harley blamed Jersey Shore for the problems between her and the father of their daughter. "The show has been the route [sic] to all our problems," she wrote Tuesday.
While they might be fighting now, the couple was recently photographed together going for a walk in New York City with their daughter a few weeks ago. The photo, shared by TMZ on Wednesday, showed Ortiz-Magro pushing the baby carriage. Harley had on a shirt that read, "More issues than a copy of Vogue."