Are 'Pregnant' Jen Harley and Ronnie Ortiz-Magro Engaged? 'Jersey Shore' Stars Instagram Baby Bump Picture
Jersey Shore star Ronnie Ortiz-Magro took to Instagram to seemingly confirm rumors that his on-again, off-again girlfriend Jen Harley was pregnant. Both stars posted photos to social media, urging fans to click links in their bios to reveal their news. The Celebuzz! story they shared hinted that they might be engaged, in addition to supposedly expecting their second child together.
"It's all smiles for Ronnie Ortiz-Magro and Jen Harley this holiday season. The mother-of-two has exclusively released pictures of her adorable baby bump to Celebuzz!" the celebrity news site announced. "Another baby would be a huge step for the Las Vegas residents, but it looks like the couple is finally taking the leap together! Just a few weeks ago, Jen was seen rocking a big diamond on her finger…yes, that finger."
Rumors previously swirled that Harley might be pregnant last month after she seemingly had a swollen belly. At the time, it was assumed the photos were from her first pregnancy with Ariana Sky.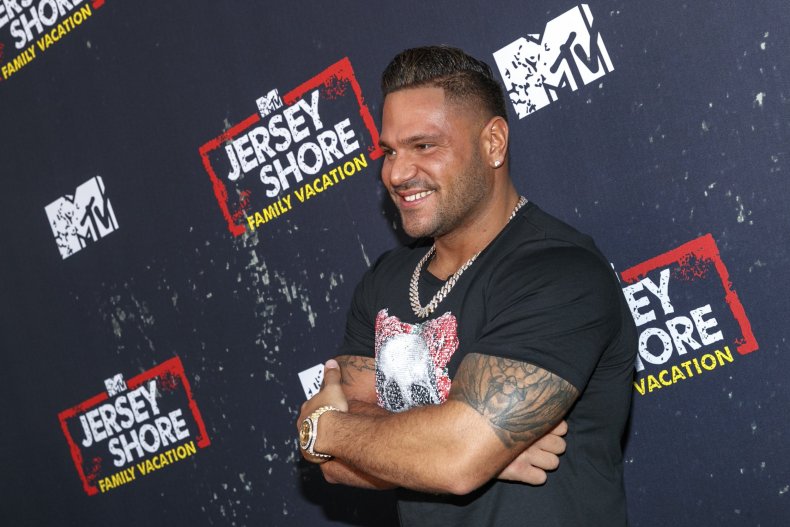 Magro and Harley have a volatile relationship, with Magro's Jersey Star costars urging him to leave the relationship last season. Harley was arrested in June after she was accused of dragging the MTV reality star with a car. He didn't press charges.
Magro later alleged that Harley gave him a black eye in an Instagram post, though he quickly apologized. "Sorry for lying to my friends and family. Sometimes u love people so much your willing to lie and the hurt the people that love you the most to Protect," Ortiz-Magro wrote via his Instagram story October 24. Harley claimed she would never speak to him again.
Even though Magro doesn't have the support of his Jersey Shore roommates, he wants them to respect his relationship with the mother of his child. "I just want [the roommates] to see Jen the way that I see Jen, see the person that I fell in love with, the person that's funny and likes to have a good time and is just like me," Ortiz-Magro said on an October 25 episode of the series. "I love her and I want everyone to see why I fell in love with her. I hope my roommates love Jen as much as I love Jen and we can be one big happy dysfunctional family."
It wasn't immediately known how far along Harley was in her pregnancy—or if she was really pregnant. Magro's Jersey Shore co-stars did not immediately issue public statements.