The physician at the center of a firestorm of controversy surrounding his nomination by President Donald Trump to lead the Department of Veterans Affairs was known as the Candy Man for his readiness to distribute prescription drugs, Democrat Senator John Tester said, relaying reports he has received from concerned individuals.
Rear Admiral Ronny Jackson, who has been the White House physician since 2006, has faced calls to withdraw his nomination over a string of allegations raised about his previous conduct Tuesday.
Speaking to CNN, Tester, the ranking member of the Senate Committee on Veterans' Affairs, disclosed some of the reports he has received about Jackson.
"On overseas trips, the admiral would go down the aisleway of the airplane and say, 'All right, who wants to go to sleep?' And hand out the prescription drugs like they were candy and put them to sleep, and then give them the drugs to wake them back up again," he said, citing reports from 20 or more people.
He added: "These are called controlled substances for a reason."
Tester said the people who raised concerns told the committee, "This doctor has a problem because he hands out prescriptions like candy. In fact, in the White House they call him the Candy Man."
Tester also cited allegations that Jackson was drunk on duty during his time working for the administration of former President Barack Obama.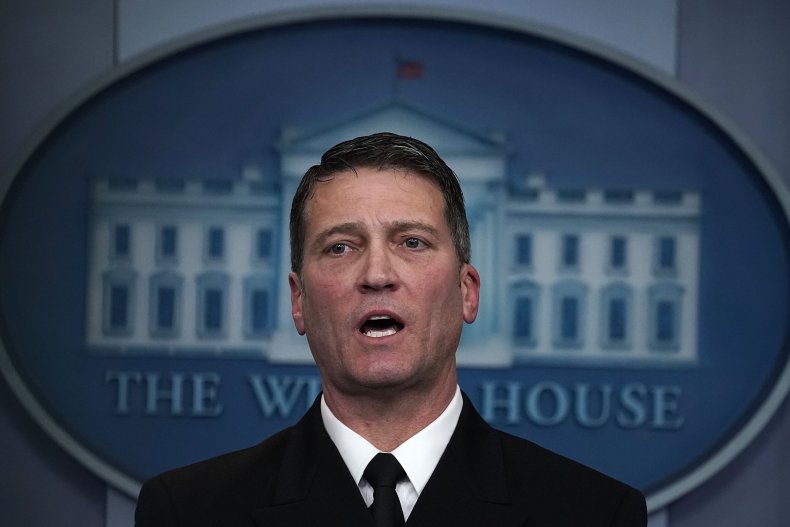 As controversy engulfed Jackson Monday, Trump appeared to stand by his nominee while hitting out at the reports questioning Jackson's previous conduct.
"He is a high-quality person. It's totally his decision," Trump said during a press conference with French President Emmanuel Macron. "So he'll be making a decision. I don't want to put a man through a process like this. It's too ugly and too disgusting. So, we'll see what happens. He'll make a decision."