Ronny Jackson Mocked for Saying Gmail Is Flagging Republican Emails as Spam
Texas Congressman Ronny Jackson is being mocked online after he suggested that Gmail is "actively suppressing emails" sent by Republicans from being delivered into people's inboxes.
The Republican representative posted a tweet on Monday spreading unfounded claims about the email server operated by Google. The post appeared to suggest that emails sent by Republicans are purposely being sent to spam folders, something the former physician to Donald Trump claimed was proof of election interference.
"Gmail is actively suppressing emails from Republicans from hitting your inbox. Straight to SPAM! This is ELECTION INTERFERENCE! Big Tech is out of CONTROL!!" Jackson tweeted.
Jackson's tweet echoes common conservative complaints that mainstream social media sites are censoring right-wing voices on their platforms.
However, as a number of Twitter users pointed out, Gmail may be sending the emails to people's spam folders because they look like unwanted messages, rather than a conspiracy theory about election interference.
"I have a newsletter. There are a ton of steps I have to take to ensure my emails aren't sent to spam, including text-to-image ratio, certain verbiage, unsubscribe rates, etc. If Ronny's emails look anything like his tweets, I would be floored if his emails *weren't* sent to spam," tweeted political commentator Brian Tyler Cohen.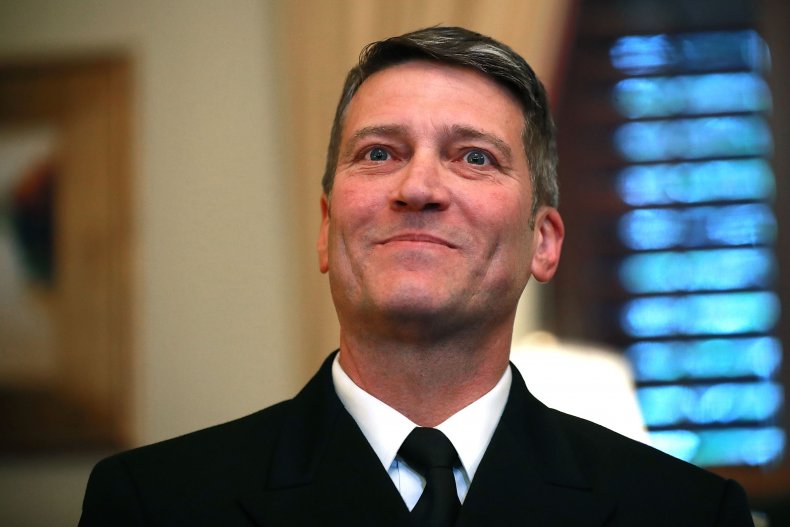 Russell Foster, a former Texas congressional candidate, tweeted: "The same happens to Democratic candidates as well. When you continue to spam people asking for donations on a daily basis you get reported. You get reported enough and you get sent to spam. Maybe try actually talking to your district to fundraise instead of spamming strangers."
California-based web developer Matt Ortega tweeted that, "in case anybody actually believes this nonsense," Democrats also have similar issues of messages being sent to spam folders. "There are dedicated staffers who strategize and work to avoid this from happening, it is not 'election interference' from 'Big Tech,'" Ortega wrote.
The Salt Lake Tribune reporter Bryan Schott joked on Twitter: "When you spam people, those emails tend to end up in your spam folder. That's how this is supposed to work."
Writer Jeff Yang also suggested Jackson "stop using ALL CAPS and EXCLAMATION POINTS!!! and your email won't go to spam".
SiriusXM radio host and columnist Dean Obeidallah tweeted: "Looks like Ronny Jackson is back to drunk tweeting—or he's so dumb he doesn't understand what a spam filter is. In either case he's a rising GOP star which says so much about the GOP."
Newsweek reached out to Representative Jackson for comment.