Room for Rent Advert Lists 'Must Be Caucasian' Among Requirements
A post advertising a room for rent in Canada has sparked anger for stating that applicants "must be Caucasian."
The ad was first posted on Kijiji, a Canadian website set up as part of eBay Classifieds Group, which was acquired by Adevinta in 2020.
The listing, which was for a single room at a property in St. John's, the capital of Newfoundland and Labrador province, laid out a series of requirements for potential tenants.
Smoking of any kind in or around the property was banned, along with the use of any illegal drugs. Pets such as cats and dogs were also prohibited.
The ad also said applicants "must show recent certificate of conduct with no criminal convictions and provide information for background and reference checks or equivalent."
At the very bottom of the listing was its most egregious requirement: "Must be caucasian."
The ad was first spotted by Dr Boluwaji Ogunyemi, an assistant dean and assistant professor of medicine at Memorial University in St John's.
Ogunyemi shared a link to the post on Twitter on August 12, writing: "Racism still alive and well unfortunately."
He confirmed in his tweet that he had reported the ad, adding that it showed there was "more work to be done" in tackling racism.
"If you think we're in a post-racial society, please think again," he wrote.
Some of the earliest replies to Ogunyemi's tweet were critical of Kijiji, pointing out that the company had pledged to do "the work to make Kijiji a more inclusive space for Black and Indigenous communities."
Twitter user Karen Moores wrote: "Clearly they/Kijiji are not platform monitoring as they promised."
Kijiji has since responded to Ogunyemi's tweet to confirm that the ad has been removed.
It wrote: "Please note that this ad is in violation of our posting policies, and therefore it has been deleted from our site. Kijiji does not allow ads that discriminate under any circumstance.
"We support equality in housing and all our users must abide by our policies."
The company also thanked Ogunyemi for bringing the ad to its attention. "We're constantly looking to improve our systems in order to prevent ads in violation of our policies, and allow them to be removed ASAP from the site. Thanks again!"
According to Carey Majid, executive director of the Newfoundland and Labrador Human Rights Commission, incidents of this kind are not uncommon in Canada.
"Somebody phones or shows up [with] a foreign-sounding name or visibly presents differently, and all of a sudden the apartment is not available," she told CBC.
"They have a friend who will call and all of a sudden the apartment is available."
The listing was also condemned by Canada's minister of natural resources, Seamus O'Regan, who was born in St John's. "This hate has no place in our City. In our Province. Or in our Country," he tweeted.
In a statement issued to Newsweek, Kijiji Canada said: "Providing a safe, respectful, and inclusive platform to Canadians is Kijiji's number one priority. This ad is unacceptable, violates our policies, and has no place on our site. We take our commitment to monitoring ads very seriously, and we have a customer support team and a variety of technologies in place dedicated to spotting and removing ads that violate our user policies in a timely fashion."
They added: "That this ad was not flagged by our normal monitoring and review process is an unfortunate but isolated incident. We thank the members of our community who brought it to our attention. We are currently reviewing our procedures and have implemented new measures to prevent similar incidents in the future."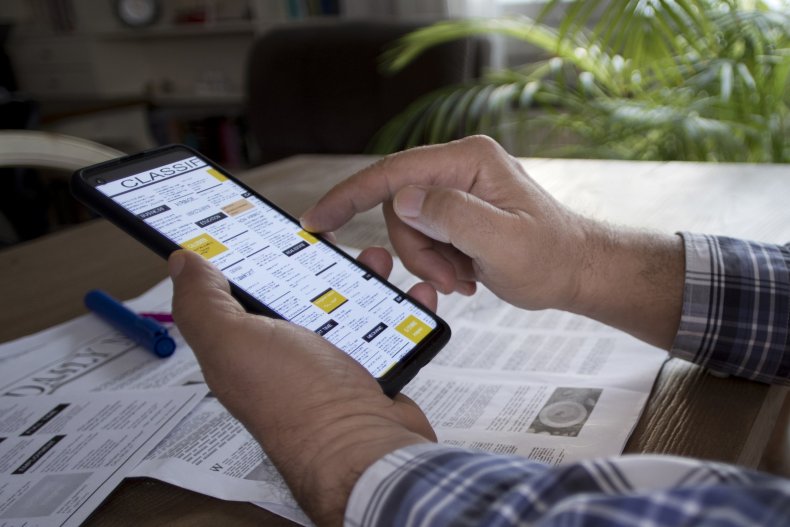 Update 8/13/21, 2:30 p.m. ET: This article was updated to add that eBay Classifieds Group was acquired by Adevinta in 2020.