Roommate of Lone Survivor in Rittenhouse Shooting Gives Unexpected Testimony
The roommate of Gaige Grosskreutz, the lone survivor in the August 2020 shootings in Kenosha, Wisconsin, gave unexpected testimony in the trial of Kyle Rittenhouse on Wednesday, corroborating Grosskreutz's account and backtracking on his own previous statements.
On the eighth day of the trial, Rittenhouse's defense team called Jacob Marshall, Grosskreutz's former roommate, to the stand. Grosskreutz, who was shot in the bicep by Rittenhouse's AR-15, had lived with Marshall for three months before the August 25, 2020, shootings.
Defense Attorney Corey Chirafisi questioned Marshall about a Facebook post he wrote after visiting his roommate in the hospital. In the post, Marshall alleged that Grosskreutz's "only regret was not killing the kid," in reference to Rittenhouse.
During the prosecution's case, Grosskreutz testified that he had never made such a statement.
The defense had called Marshall in hopes that his testimony would counter Grosskreutz's account, but Marshall corroborated Grosskreutz's testimony instead.
"He never said that to me," Marshall said in court.
"You just posted something about your friend, your roommate, that was a lie?" defense lawyer Corey Chirafisi asked him.
"I did," Marshall replied. "Given the circumstances and all the threats I've received on the internet—I've never been put in a position like that. Addresses of ours were posted, you know. My mother was getting inboxed, my sister, it was insane."
He continued, "With everything going on at the time, I made a bad remark. I was trying to stick up for my friend at the time who—he didn't know any of this was going on. He didn't see the post or anything."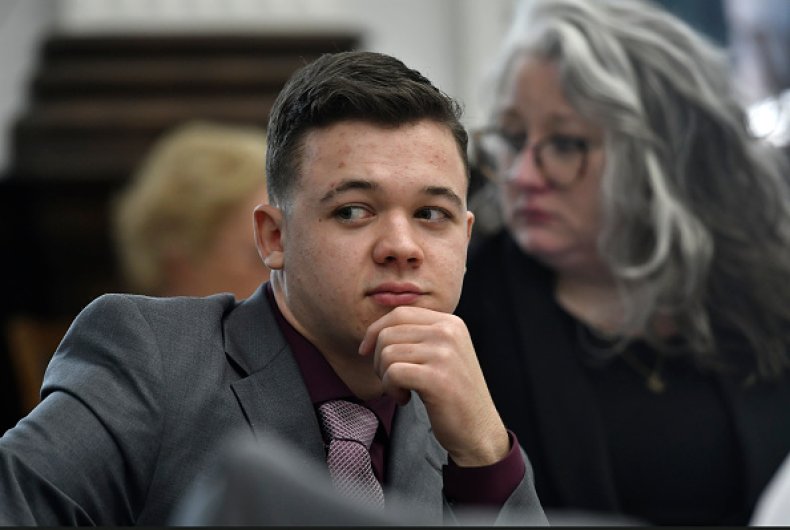 Marshall added, "I lied. The words never came out of his mouth—100 percent made it all up."
During the cross-examination by the prosecution, he reiterated, "Gaige has never said those words. I was trying to stick up for him, more or less.... Looking back, obviously not a good choice of words to say."
He added, "I put in my emotions of what I wish would have happened."
Marshall recalled getting hundreds of messages on social media as soon as he was subpoenaed and said he has continued to receive a lot of online attention.
He told the jury he took the post down "immediately" because he was worried people would try to "twist it."
He told Chirafisi that he didn't know the post would hurt his friend at the time and said it was bad judgment on his part to lie about Grosskreutz saying something.
Update 11/10/21, 1:56 p.m. ET: This story has been updated with more details on Jacob Marshall's testimony.