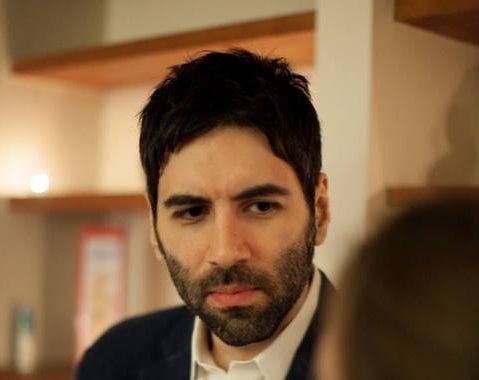 The U.K. government has called for "ridicule" of anti-feminist blogger Daryush Valizadeh, as it welcomed the cancellation of his meetings this weekend.
"The government condemns in the strongest terms anyone who condones rape and sexual violence," said Home Office Minister Karen Bradley in parliament on Thursday, adding that, "we should ridicule, we should show contempt, and we should show that these are the most ridiculous views."
"The government is pleased that the...events appear to have been cancelled," she said.
Bradley stopped short of saying the government would move to ban Valizadeh, also known as Roosh V, from the country, though a petition calling for such action has gathered more than 70,000 signatures.
Followers of Valizadeh had been due to meet in 165 meetings in 43 countries this Saturday to discuss his ideas, which revolve around a "neomasculinist" philosophy that holds women as inferior to men. In a post on his site on Thursday, Valizadeh said he could "no longer guarantee the safety or privacy" of followers and was therefore cancelling all official meet-ups. He added that he "can't stop" men who want to arrange informal meetings instead.
In parliament on Wednesday, Conservative MP Simon Hoare described Valizadeh as an "embarrassment to all men," and called on the government to ban him from entering the U.K.
The opposition Labour Party also condemned Valizadeh. "These planned meetings simply have been a publicity stunt by an attention seeker so insecure in his own masculinity that he goes to these lengths to augment the size of his, um, following," said the MP Chi Onwurah, to knowing laughter from other MPs.
Politicians around the world also spoke out against Valizadeh.
In Canada, the mayor of Vancouver told the National Post: "Vancouver is known throughout the world for our steadfast commitment to inclusion, equality, and freedom from discrimination and hatred. We strive for all residents to feel safe regardless of their gender, sexuality, faith, or ethnicity—and the violent and hateful positions spread by this organization are about as far apart from Vancouver's values as I can imagine."
In Australia, Immigration Minister Peter Dutton said: "Australia doesn't welcome people to our country who disrespect women," ABC reported.
"The department in the past has made decisions to cancel visas of people that advocate violence, particularly against women."