Rooster Teeth Hopes to Be the 'Disruptors' This Emmys Season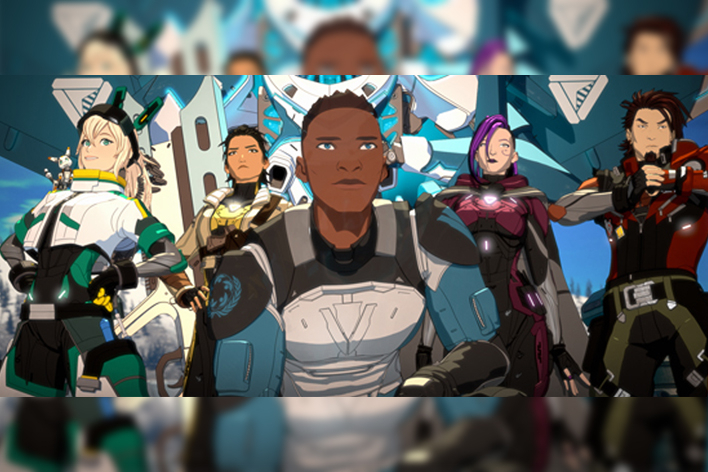 Austin-based entertainment and media company Rooster Teeth has garnered a huge following since its inception in 2003. But even the people working there were surprised to learn that its newest series, gen:LOCK,had been submitted for Emmy nominations.
"I have to confess. Awards weren't even a glimpse in our collective eyes when we were starting on the project," Gray Haddock, head of animation at Rooster Teeth told Newsweek. "It was all about making something really cool that could entertain people, charm them and connect with both their hearts and intellect and just have fun the whole way."
Rooster Teeth's animation department, led by Haddock, was founded in 2014. It's since become the force behind popular series like Camp Camp and the global phenomenon RWBY, which helped the company grow to 50 million subscribers across various platforms.
gen:LOCK, which premiered this year, is a different animal from anything Rooster Teeth has done before. The computer-generated series sparked a lot of buzz when the voice cast was revealed to include Michael B. Jordan, David Tennant, Dakota Fanning, Maisie Williams among many others. That buzz continued after the show premiered to positive reviews.
Months after the final episode of Season 1, Rooster Teeth has submitted the show for a total of 13 nominations ranging from Outstanding Animated Program, to animation, design, storyboard and voice performances.
Series of Risks
In 2015 Rooster Teeth began the process of looking for its next large-scale computer-generated show after the success of RWBY since its premiere in 2013.
"We had already been wading through other IP in that process. Some of them were strong, but what we refer to them as 'not right now,'" Haddock said. "Some of them also needed to develop further."
After months of looking at ideas, Haddock took a shot and pitched gen:LOCK, which combined the elements of mecha and cyberpunk anime he grew up watching, like Gundam and Ghost in the Shell.
Haddock began to flesh out the world of gen:LOCK and its characters, and created a series bible in 2017. The Rooster Teeth heads would approve the show to move forward in June and the official announcement was made at RTX in August 2017
But as Haddock explained, the development of gen:LOCK was a series of risks. From conception to getting the voice actors, each risk added to the pressure on the production team to deliver.
"It was a risk that the company told us that they wanted to begin production on a RWBY-class show while RWBY was still at the height of its popularity," Haddock said. "The level of investment necessary to do that, was a risk."
As the project coalesced, everyone at Rooster Teeth and on the new gen:LOCK team began to think bigger. They agreed their next goal would be to cast mainstream talent.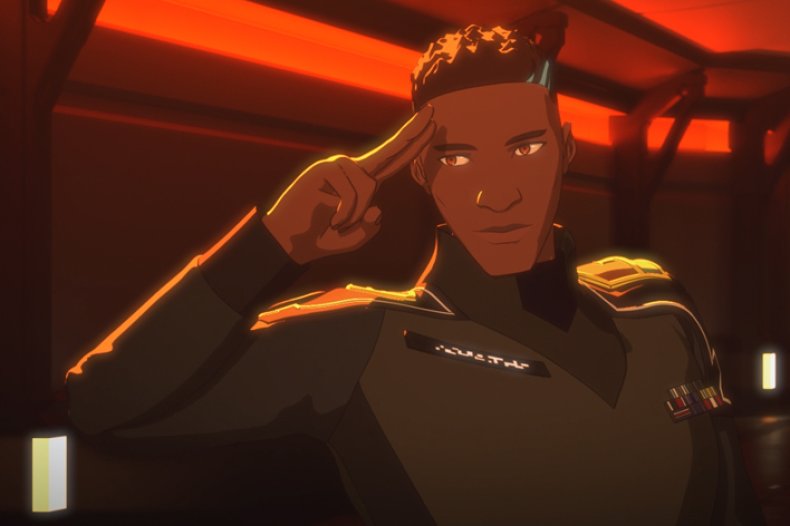 Getting "Next Tier" Talent
"We were starting to wonder if we could attract the next tier of performance talent to come out and play," Haddock said, but actually booking the talent created a double-edged sword. "It's more of a risk and more pressure on the production to get it right. With names like them attached, the visibility of the show would start at a certain minimum level."
Getting that "next tier" talent would start with Jordan as Chase, the series lead, and spread to the likes of Fanning, Maisie Williams and David Tennant. But Chase and Cammie were the standout performances and both have been submitted for nominations for their work on gen:LOCK.
"Michael carried the show. It's his journey in Season 1. He had the burden of making sure that the audience bonded with his character in the opening minutes of the entire season," Haddock said.
It was Jordan's job to lure the audience into the world of gen:LOCK by using what Haddock describes as his"roguish, hero-like demeanor." The audiences live through his personal tragedies, and seeing him overcome and adapt to massive changes is meant to inspire audiences.
"Chase has been living in this world for a couple of years when the story picks back up, but it's through Cammie's eyes that the audience gets to learn what it's like to be a part of this program," Haddock said.
Williams' character goes through major changes too, and Haddock had glowing praise for the Game of Thrones star. "She nailed the spirit of Cammie. She has this fantastic blend of a young, female intellectual, who is a fish-out-of water-type shoved into this situation," he said. "She has to rise to the occasion, transforming from software engineer to combatant."
The audience gets to see Cammie evolve from energetic, foul-mouthed youngster to someone left distant and shaken by major trauma. Haddock vividly recalls Williams performance during this stretch of episodes.
"Her fear, and even through her screams, is some of the best voice acting I've ever heard. But in this climactic moment, we get to spend some time with her character, learning how she recovers from the stress of that trauma and how it changes her in some ways and strengthens her in others. She brought out every possible nuance that the character could have had."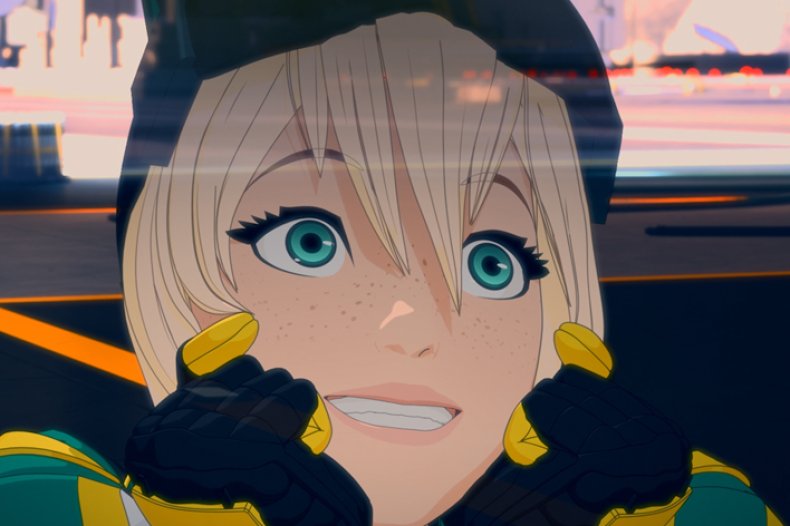 "We're the disruptors"
Outstanding Animated Program is a tough field at the Emmys, especially for a less-established studio like Rooster Teeth. It's a category consistently dominated by series like The Simpsons and South Park. Winners in previous years include Bob's Burgers, Rick and Morty and Archer, which all have the backing of major companies like Fox or Turner.
Rooster Teeth is owned by Ellation, a division of Otter Media, itself a subsidiary of AT&T's WarnerMedia, but gen:LOCK was created before ties to Warner were complete. As far as Haddock is concerned, the Rooster Teeth team are the "outsiders crashing the party."
"If Rooster Teeth is going to have a shot, it's because we're the disruptors, the rebels. We're the people who were foolhardy enough to submit and see what happens," Haddock said. For him, it's about getting recognition for the talent at the heart of Rooster Teeth "How often do animators and designers and audio engineers in the middle of Texas have a chance at having their work recognized this way?"
Another possible hurdle for gen:LOCK is its animation style. While CGI animated series have been nominated in the past—like Sophia the Fist, Kung Fu Panda and Teenage Mutant Ninja Turtles—only a couple have won since 2010. Prep and Landing, a 30-minute television special, in 2010, and The Penguins of Madagascar in 2012 won the prestigious awards in the past. But those odds doesn't seem to faze Haddock. "gen:LOCK coming out at the same time as Into the Spider-Verse is not a coincidence," Haddock said. I'm proud that Rooster Teeth can have a voice in the industry and the creative process right now, exploring how to balance some of the issues."
After Rooster Teeth submits gen:LOCK for Emmy consideration, it's going to be a long few weeks before nominations are announced on July 16. The full first season of gen:LOCK is now available to watch on Rooster Teeth.
Rooster Teeth Hopes to Be the 'Disruptors' This Emmys Season | Culture