Over 140 Roosters Killed After Being Saved From Illegal Cockfighting Ring
Authorities were forced to euthanize 143 roosters after breaking up a cockfight in a southern Californian home in an open investigation.
Standby officers arrived at the scene around midnight on August 5 after receiving a call and found a further 143 birds in cages at the residence in the city of Jurupa Valley, located about 50 miles east of Lost Angeles.
Two hundred people, who reportedly escaped before officers could apprehend them, were also at the residence along with an unidentified man who claimed ownership of the animals.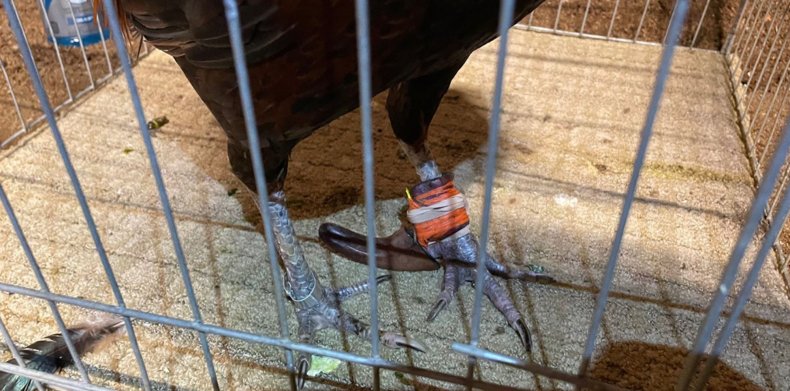 According to local media, the man has been cited for a misdemeanor for possession of fighting blades used in cockfights while animal services are likely to pursue felony animal cruelty charges.
Officers who had been posted nearby after reports of an undisclosed noisy event in the area found a large number of dead and injured birds at the scene. They provided assistance to animal services to gather all the live roosters and euthanize them.
The entire process lasted until around 6 a.m.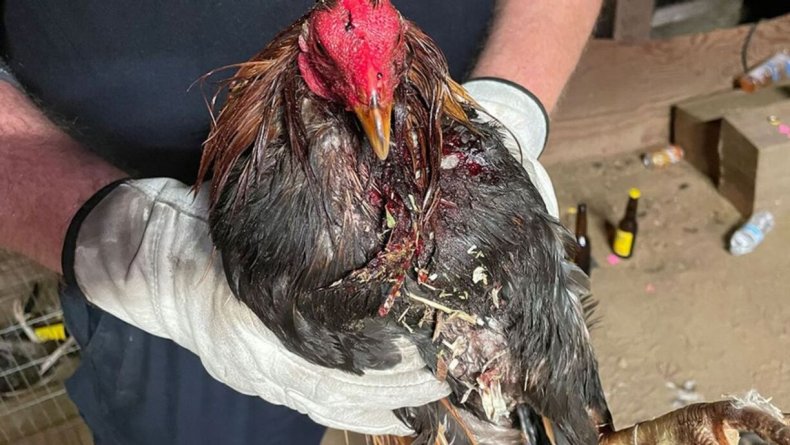 The birds were not suitable as pets and humanely euthanized by the officers, according to a statement by the Department of Animal Services in Riverside.
The statement added: "The birds must be euthanized because Animal Services cannot adopt out such birds as they are valuable and they would almost always end up back in a cockfighting ring."
The investigation remains active.
In the 1920s Norwegian biologist Thorleif Schjelderup-Ebbe studied roosters and hens and came to understand that the highly intelligent birds have a dominance system that came to be known as a "pecking order."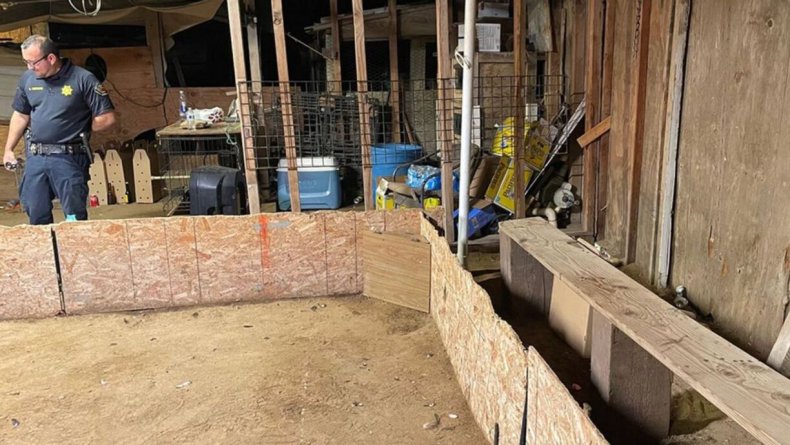 At the time, little was known about the inner workings of chickens' brains but further studies decades later from the University of California by the researchers Elsie and Nicolas Collias categorized their calls after discovering that the birds can make up to 24 different sounds.
According to the researchers, these sounds are unique to specific events, for example, if a chicken faces a threat from above, such as an eagle or a person, it lets out a quiet but very high-pitched "eee."
This led to studies in the 1990s by Chris Evans of Macquarie University in Sydney, Australia, that revealed that the birds are functionally referential in the same way humans are. This means sounds create a mental picture in their minds, causing them to react appropriately to threats.
This story was provided to Newsweek by Zenger News.