Who Is Rosa Laura Junco? 'Slave Master' Names Women in NXIVM Founder Keith Rainere's Sex Cult During Trial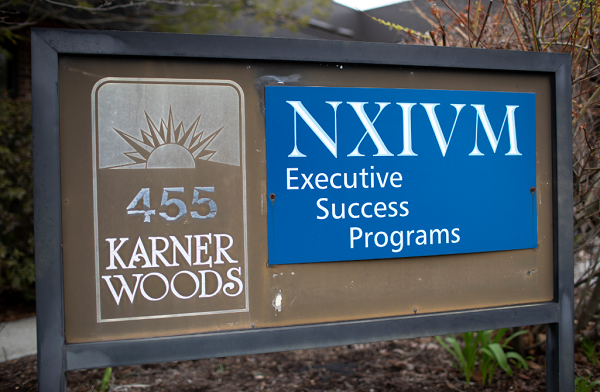 Lauren Salzman shared details of the alleged violence she and a number of other women involved in NXIVM founder Keith Rainere's reported cult experience while testifying against him in court on Friday. Raniere was indicted on new charges of child pornography and exploitation of a child earlier this month following last year's charges of Raniere's 2018 money laundering, sex trafficking and various other crimes allegedly committed under his NXIVM enterprise.
Salzman, who waged a plea deal for her role as a "slave master" in the cult, named several of Raniere's top lieutenants referred to as "DOS," including a woman named Rosa Laura Junco, who was not listed in the initial indictment against Raniere and others released in 2018. Mexican news site EJ Central named Junco as the daughter of Alejandro Junco, the founder of Latin media company Groupo Reforma.
Salzman—the daughter of NXIVM co-founder Nancy Salzman, who also plead guilty for her role in NXIVM crime—revealed plans Raniere had to build a dungeon in the group's upstate New York home and said he instructed one of the high-ranking women in the cult to order "BDSM sex-torture things," according to court documents from Friday's trial. Lauren Salzman said the dungeon was supposed to include a cage "for the people who were the most committed to growth."
Lauren Salzman additionally accused Raniere of having sex with seven of the eight people within the top tier of the cult, including Smallville actress Allison Mack, who plead guilty to charges of racketeering and racketeering conspiracy in April. Mack's wife, Nicki Clyne, was also named.
Lauren Salzman noted Junco was the only woman who was not forced to engage sexually with Raniere, although she did not reveal reasons why Junco was excluded from group sex.
During group meetings the women were expected to punish one another using whips and paddles, Lauren Salzman said, claiming Raniere sometimes "would call in" to listen to them reprimand each other. There were times, she said, when he would attend and use a spiked sex paddle to inflict pain on the women himself.
She noted the women were also forced to take naked pictures of themselves before every meeting. In fact, they were routinely expected snap dozens of photos of women's private parts. "He looked at a picture specifically of my vagina and said he wanted to know why it looked groomed," Lauren Salzman said in court documents.
"We were taking naked pictures—up-close vagina pictures—three times a week. We were running out of ideas as to what to do," she continued.