Roscosmos Claims YouTube Has Removed All Videos Featuring Dmitry Rogozin
Russia's Roscosmos space agency has claimed that YouTube has taken down multiple videos that feature its outspoken director-general Dmitry Rogozin.
In a Telegram post on May 8, Roscosmos said that YouTube had "removed from the Roscosmos Media channel all videos with the participation of Dmitry Rogozin, Director General of the State Corporation Roscosmos."
The videos included "his interview, recordings of participation in sending humanitarian aid to the residents of Donbass, [and] visits to the Vostochny cosmodrome," the Telegram post read, translated from Russian. "That's all there is to know about free speech the American way."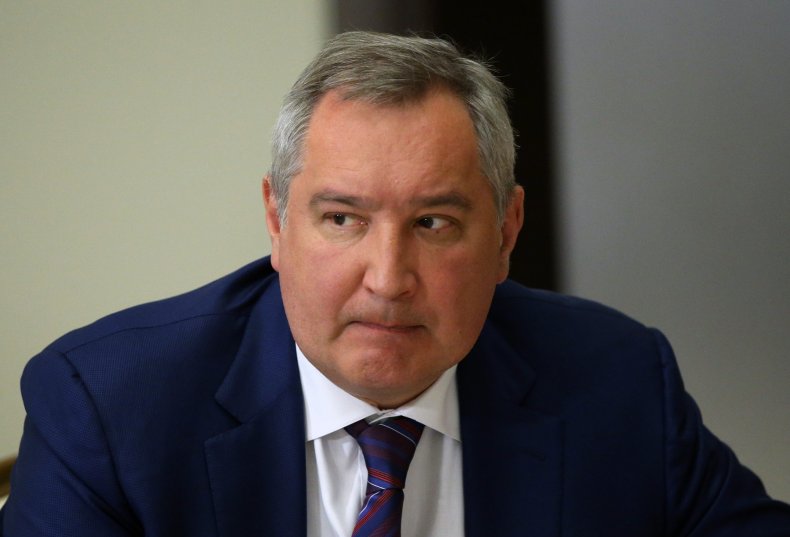 The removals affected around "about two dozen videos" featuring Rogozin, which together had around 5 million views, the Telegram post added.
A YouTube spokesperson did not confirm whether the videos featuring Rogozin had been removed but told Newsweek that the company had changed its content policies in the context of the war in Ukraine and that it had removed more than 60,000 videos and 8,000 channels for violating its Community Guidelines and Terms of Service in this regard.
"Our teams have been closely monitoring the ongoing war in Ukraine, including analyzing guidance from outside experts and government bodies," they said. "In response to a variety of factors, we expanded our major violent events policy to cover content denying, minimizing or trivializing Russia's invasion in Ukraine.
"Enforcement of this policy has included: The suspensions of uploading privileges for channels associated with Russia's Ministries of Defence and Foreign Affairs for denying the war and characterizing it as a 'liberation mission.'"
Rogozin, an ardent supporter of President Vladimir Putin's regime, is known for making sensational and inflammatory statements regarding Russia's ongoing invasion of Ukraine. He has gotten into public arguments on Twitter with the likes of Elon Musk and former NASA astronaut Scott Kelly.
On May 9 Rogozin tweeted in Russian that the Russian army was "liberating Ukraine from the resurgent fascism"—parroting a similar rhetoric voiced by Putin.
It's a line that has sparked backlash from historians, many of which came together as a group titled the Scholars of Genocide, Nazism and World War II to write: "We strongly reject the Russian government's cynical abuse of the term genocide, the memory of World War II and the Holocaust, and the equation of the Ukrainian state with the Nazi regime to justify its unprovoked aggression." The statement was published in the Jewish Journal news outlet.
Meanwhile Rogozin has been critical of the international condemnation of Russia's invasion of Ukraine, warning that Roscosmos could stop cooperating on the International Space Station (ISS).
Rogozin has also voiced lofty ambitions for Russia in space, despite Roscosmos losing international customers. Experts have told Newsweek that such ambitions, which include Mars missions and an independent space station, are currently unlikely.
As a result of Russia's invasion, 3,459 civilians have died in Ukraine between the start of the invasion and May 9 including 238 children, according to the Office of the UN High Commissioner for Human Rights (OHCHR). The actual figures may be much higher.