Rose Is Going To 'Speak the Truth' About Her '90 Day' Relationship With Big Ed
Rose Marie and Big Ed haven't had the easiest relationship on 90 Day Fiancé: Before The 90 Days. There's major speculation they're no longer a couple, given their sudden breakup on Sunday night's episode and their seemingly separated lives after filming. Though fans have no idea what to think, Rose promised she's gearing up to tell the full story on her YouTube channel.
The Filipino single mom told her Instagram followers she's going to "speak the truth" in regards to her appearance on Before The 90 Days. This was seen in an advertisement for her YouTube series. "I might be poor but I am raised to always tell the truth and be respectful of others!" it says "But I also know when enough is enough."
Sunday night's episode showed Rose and Ed seemingly split (or get in a giant fight—their fate is still unknown) when Ed told Rose he didn't want any more children. She was certain that she wanted at least one more, and didn't want to give up her dream. For Ed, though, it seemed to be a dealbreaker.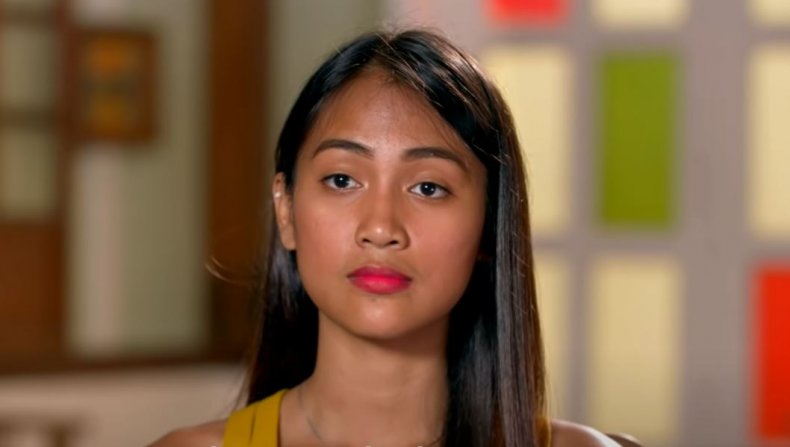 Rose was already angry with Ed for telling her she had bad breath and gifting her mouthwash. She explained she had a stomach ulcer. Ed's regulations of Rose's body extend, too. Earlier in the season, he asked her to shave her legs because of his own preference for hairless women.
The comments from Ed have led to incredible Internet backlash from those who find the man controlling. It even seems like Rose is done. While she hasn't explicitly stated the relationship is over, Rose has slammed Ed for lying and embarrassing her on Instagram live sessions.
Now, her YouTube Channel will apparently feature the full story.
Rose started the channel off with an informational video about herself and her son, Prince. In it, she stated Prince is the only one she loves. "The only one that makes me happy is none other than Prince, my one and only son that I really, really love," she said.
She also spoke about motherhood, and what it takes to be a "strong mother." "For me, the definition of a strong mother is no matter what happens, whatever trials that God will give to you, you will face it wholeheartedly, smiling, and know to yourself that you will fulfill it because you have your children that [are] relying [on] you,"
Then, she added: "Let's always be positive and always be happy."
Ed has a YouTube channel, too but it doesn't seem he's going to use the platform to talk about 90 Day just yet. Right now, his page is full of sword fighting tips, business advice and more.