Rose Marie, 1923–2017: A Final Interview with the Hollywood Legend
Rose Marie Mazzetta was born in 1923. She began acting in 1926. And by the time she died in late 2017, she had enjoyed perhaps the longest continuous career in Hollywood history.
Rose Marie was in a cheery mood during what would be one of her last interviews. The 94-year-old was raving about Wait for Your Laugh, Jason Wise's documentary chronicling her life in entertainment—a career that began as singing toddler Baby Rose Marie during the roaring '20s, well before Shirley Temple came to fame.
Later, Rose Marie pivoted to nightclubs, rubbing shoulders with infamous mobsters like Bugsy Siegel and Al Capone. She was fond of saying that, long before Madonna were born, she was billing herself by her first name.
The star's brash humor and storyteling prowess are featured in Wait for Your Laugh, which moves from those nightclub years in the 1940s to her storied run on TV, including her most famous role, as the pre-feminist comedy writer Sally Rogers on the legendary sitcom The Dick Van Dyke Show (1961 to 1966), created by Carl Reiner. (Reiner and Van Dyke are both interviewed in the documentary, which remains in some theaters; it will be released on DVD in February.) She continued working well into her 80s and 90s, doing cameos and voiceovers.
I spoke with Rose Marie on November 2, 2017. Among our topics: The decades-long scourge of sexual harassment in the entertainment world. (The entertainer, who developed a following on Twitter late in her life, had recently tweeted her support for women following the Harvey Weinstein revelations.) She died of natural causes on December 28. With her passing, a link to the history of old Hollywood is lost, too.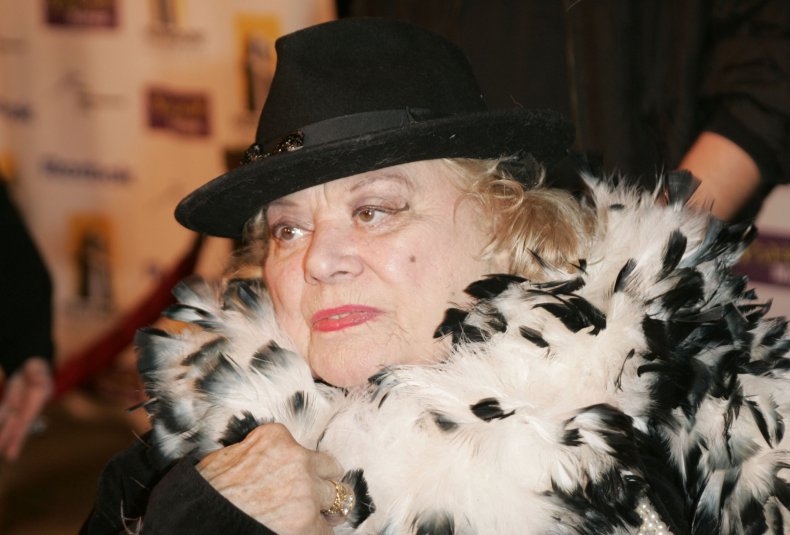 Have you had the longest career of any star in Hollywood?
I think so. I started when I was three years old. I never stopped until I was 94.
How does it feel?
Long! [cackles] Very long. But I'm proud of myself. This unbelievable film is just the cherry on the sundae. And Jason Wise is unbelievable. He's gonna be a big, big man, Zach—bigger than Steven Spielberg. You wait and see!
Do you plan to continue working?
Well, I'm doing voiceovers now! I did a couple of Garfield cartoons.
Do you think you'll still be working when you're 100?
Oh, I ain't gonna live that long, are you kidding!? I've lived too long as it is. All my friends are gone! All my people are gone! I don't know anybody anymore!
Well, Dick Van Dyke is still around.
Ah, Dick and Carl [Reiner]. Oh god, they were wonderful to me! Carl is the biggest booster of this documentary. I've never heard him rave about anything as much.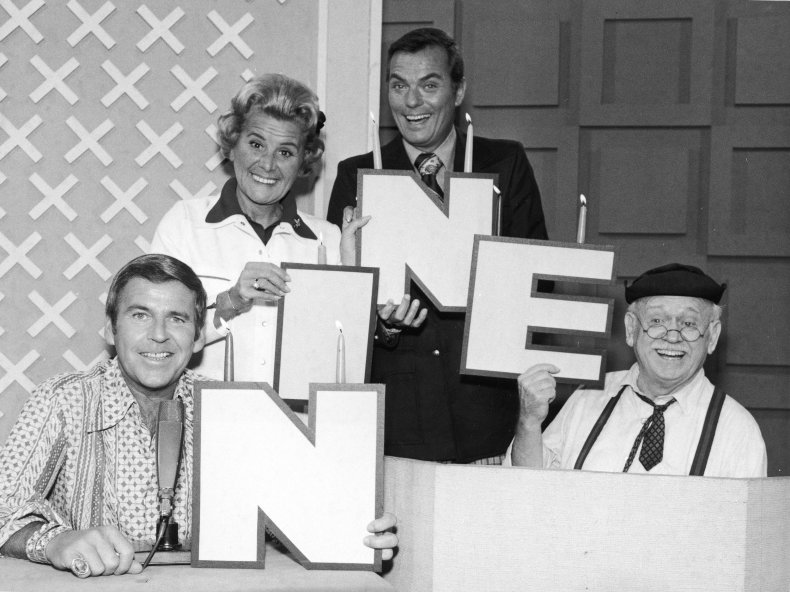 I learned a lot from watching the film, like your friendships with Al Capone and Bugsy Siegel.
My father used to work with the mob. He was one of the guys that would go in and say if you didn't join the union, they'd burn it up. When I got to be Baby Rose Marie, they called on him. I was working at the Palace Theatre in Chicago with Milton Berle. The doorman came to my father and said, "There's a man outside, wants to see you." He came in and said, "Hi, Happy Hank!" I didn't know my father's nickname was Happy Hank. He said, "We want the kid to come to dinner because the boys want to meet her. They think she's just wonderful!" The doorman said to me, "Do you know who that was?" I said no. He said, "Al Capone!"
The next day, there he was at the door: big limousine, Al Capone. We drove to Cicero, which was a little ways out of Chicago, into this house. There was this long table with about 24 guys. They all came over and hugged me and kissed me. Al Capone picked me up in his arms and says: "From now on, you call me Uncle Al!" I said, "Sure!" I loved the mob. They were wonderful to me.
When did you meet Bugsy Siegel?
When I worked at Flamingo [Hotel]. Every Vegas hotel had a mob guy fronting it. I knew all of them. I practically grew up with them. They looked after me. I would be working at the Copacabana in New York, and [gangster] Joe Fischetti would come to see me... He would say, "Where are you going from here?" I'd say, "I'm not booked." He'd say, "OK, we'll arrange for you to go to Tahoe." They arranged practically every place I worked because practically every place that I worked was owned by one of the mob guys.
You're very active on Twitter, and you had a tweet about Harvey Weinstein last month that got a lot of attention. You said, "Finally women are speaking up to power." Did you experience sexual harassment?
Oh, yeah, yeah. I did Top Banana on Broadway with Phil Silvers. One time, the whole cast was there and we were recording [for a movie version]. In my number, I would make little fighting gestures—like punching, rubbing my nose—like a fighter does, because the song was called, "I Fought Every Step of the Way." When I got through, this guy came over to me. He was a producer, and he said, "If you're really interested in a couple positions, I'll really show you some." I looked at him, and I said, "Oh that's funny. Very funny. Very good." "No, I'm serious," he says. "If you're really interested, I'll show you some wonderful positions. I can make this your picture. I can make a star outta you with this."
Well, I finally realized what he was doing and I got so embarrassed in front of everybody onstage—and I mean everybody: orchestra, chorus, all the kids in the show. I said, "Well, you son of a bitch. You couldn't get it up if a flag went by!" And everybody laughed.
My husband [Bobby Guy] was the trumpet player, in the orchestra. Going home he said, "You know, all your songs will be cut." I said, "Oh no, it can't be. I have a duet with Phil." He says, "You'll be lucky if you're in the film."
And he was absolutely right. Every one of my songs was cut. It was like I wasn't even in the picture! I couldn't understand it. I didn't realize you had to do that in order to do a picture.I knew what was going on after I was propositioned. I never even thought of it before. I was dumb enough to think that you got there on your talent. My husband was the one who put me wise.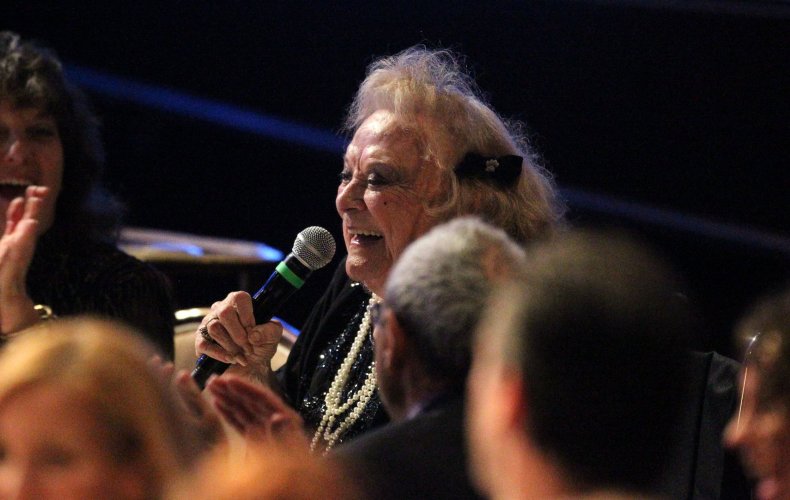 Did that continue throughout your career?
[When] I got into television I had none of that. Everyone was pleasant and very respectful. And I loved all the producers. I guess they kind of liked me, because I never stopped working. I used to call up [producer] Aaron Spelling and say, "I'm not working this week!" He'd say, "OK, you're doing The Love Boat!" I kept going.
I was the first women's libber on the Dick Van Dyke Show. I stood up! I worked with a man and got the same salary as men.
Do you follow any careers now? Who do you like on TV?
I don't watch anything, really. I'm so busy watching politics and I'm going crazy.
Related: What Mary Tyler Moore's career meant to the women's rights movement
What's the most important lesson people might take from your career?
Oh, Zach. I can't answer that because I believe if you have the talent, eventually you will get there. Because you can't hold good talent down! Somewhere along the way, it's gotta happen. Somebody's gotta give in and show you and help you. They did me, and I worked from the time I was three years old.
Did you enjoy being a child star?
Oh yes, of course. This phone is driving me crazy. I so apologize. My daughter gave me a new phone, and it's terrible.
Thank you for your time. It was great to talk to you.
Thank you so much, and I'm so sorry about the phone. My daughter got me this new one, with a screen, and I can't follow it. I don't have a computer, so I don't know anything! [laughs]