Rose McGowan Accuses Alexander Payne of Sexual Misconduct: 'I Was 15'
Rose McGowan has accused the director and screenwriter Alexander Payne of sexual misconduct when she was 15-years-old.
The actress and activist, who is known for her involvement in the #MeToo movement, took to Twitter Monday where she wrote: "Alexander Payne. You sat me down & played a soft-core porn movie you directed for Showtime under a different name. I still remember your apartment in Silverlake. You are very well-endowed. You left me on a street corner afterwards. I was 15."
In a second tweet, the 46-year-old shared a photo of herself aged 15.
She tweeted: "I just want an acknowledgement and an apology. I do not want to destroy. This was me at 15."
Two-time winner of the Academy Award for Best Adapted Screenplay, Payne, is best know for the films Election, About Schmidt, Sideways, The Descendants, Nebraska, and Downsizing.
McGowan was one of the first women to publicly accuse Harvey Weinstein of sexual abuse.
Newsweek has reached out to Payne for comment but did not receive a response at the time of reporting.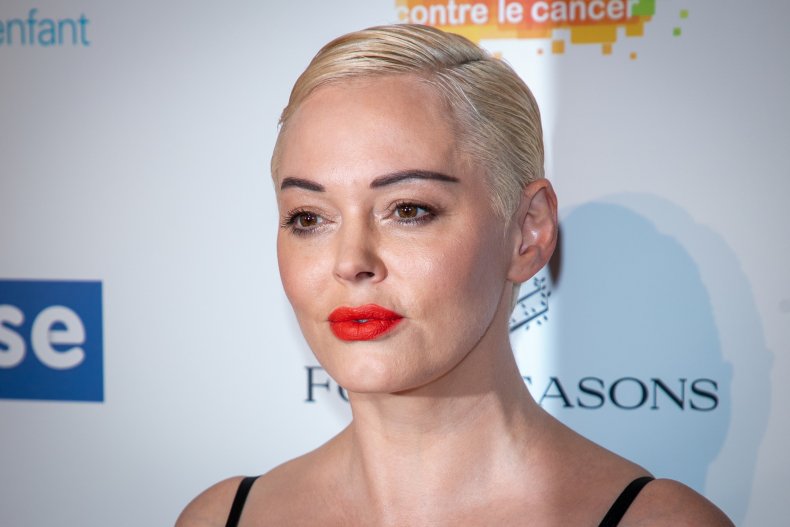 The Charmed actress further spoke out about her experience of working in Hollywood last month, in a scathing attack on the industry.
Sharing a photo of herself during what appears to be the height of her acting career, McGowan revealed she "never liked" working in Hollywood.
"It was a means to my end. My goals. My Hollywood was a job filled with mostly sociopathic predators shooting damaged fish in a barrel," she wrote in the caption.
"We, the beautiful ones, we were the fish. We were their targets. The truth of it is that the beautiful ones are looked at as the weak gazelles in the herd, the ones that limp under the attention they receive. It was too much for me."
She went on to describe Hollywood agents as "low-key human traffickers."
"Honestly, I think agents in Hollywood are low-key human traffickers," she said. "Anyone who makes money in a negotiation of how long my right breast can be on the screen and PROFITS from it?! Sanctioned pimping if you ask me."
Weinstein is currently serving a 23-year sentence in the maximum security Wende Correctional Facility, a prison near Buffalo, New York prison. He was sentenced after being found guilty of the sexual assault of former Project Runway production assistant Miriam Haley and the third-degree rape of actress Jessica Mann.