Rose McGowan Defends Cocaine Charge, Says Harvey Weinstein May Have Planted It on Her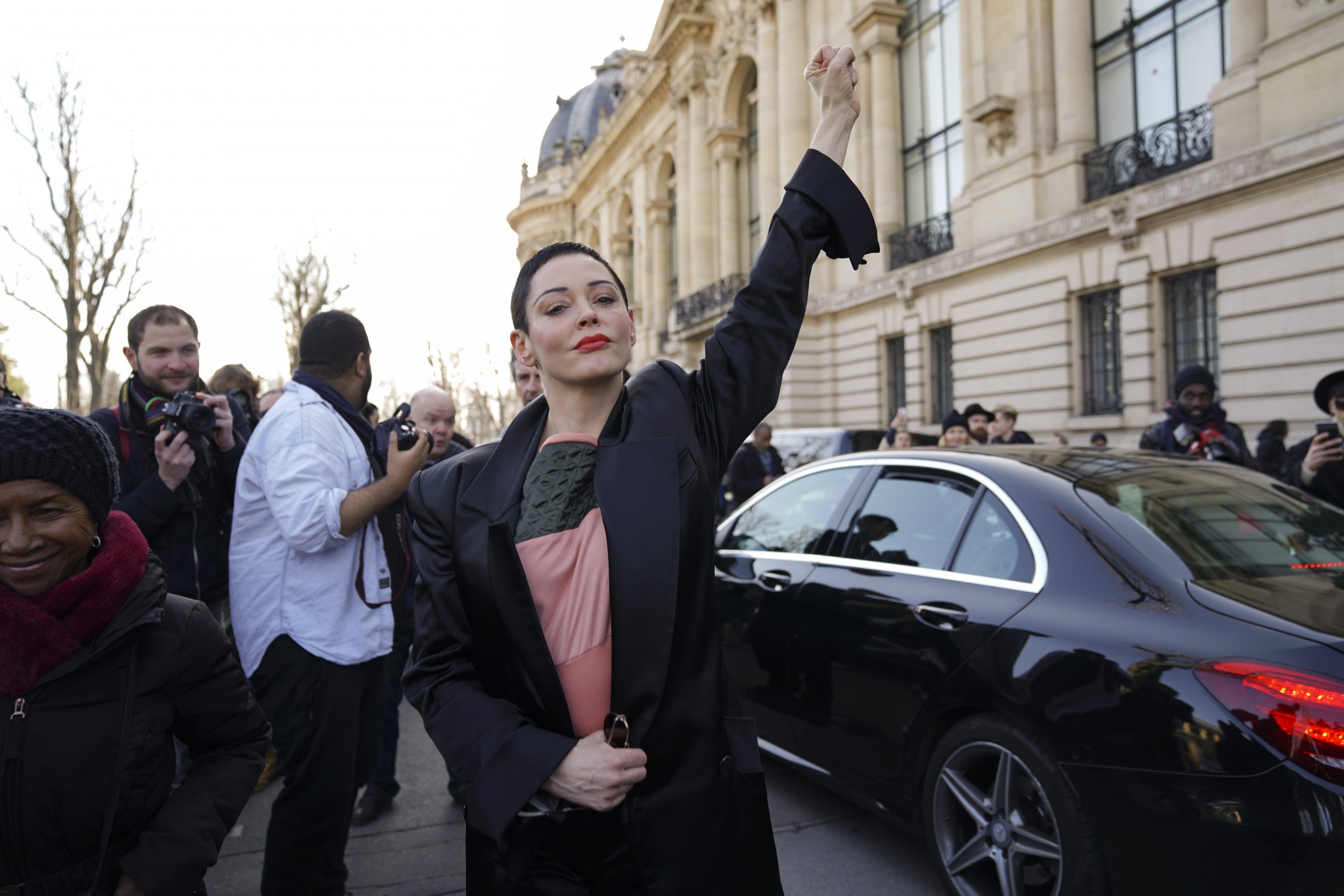 Actress Rose McGowan was indicted by a Loudoun County grand jury in Virginia Monday on one felony charge of cocaine possession but she maintained her innocence, claiming disgraced movie mogul Harvey Weinstein may have framed her.
McGowan pled not guilty to the charge in November but if convicted, she could face up to 10 years in prison. McGowan was not present in the courtroom and will not attend her trial Tuesday, local radio station WTOP reported.
Airport authorities reportedly found cocaine in a wallet McGowan left behind at Washington Dulles International Airport while she headed to the Woman's March in January 2017. The actress said she reported the wallet missing when she realized it was not on her person.
Later that year an arrest warrant for McGowan surfaced, shortly after she publicly accused Weinstein of raping her. In court filings, McGowan's attorneys suggested someone connected to Weinstein planted the illicit materials in a bid to damage her credibility.
According to court documents filed in February, Jessica Carmichael, McGowan's then-defense attorney, pointed out that five hours had passed between the time when her client left the plane, where she forgot her wallet, and the cleaning staff found it.
"There is simply no point in time at which the evidence places Ms. McGowan and the cocaine together in the same place," Carmichael wrote, adding that Weinstein could have planted the drugs during that period it was unaccounted for. "It is now public knowledge that Weinstein employed underhanded tactics to 'silence' his victims'."
Jose Baez, McGowan's attorney, told TMZ on Monday: "Rose steadfastly maintains her innocence. These charges would have never been brought if it weren't for her activism as a voice for women everywhere. I assure you, this selective prosecution will be met with a strong defense."
In November, The New Yorker revealed that Weinstein had hired an ex-Israeli intelligence officer to monitor his accusers and journalists close to the story.
Weinstein was indicted and charged with rape in the first and third degree and a first-degree criminal sexual act last month. "This indictment brings the defendant another step closer to accountability for the crimes of violence with which he is now charged," Manhattan District Attorney Cyrus R. Vance Jr. said in a statement.
Weinstein pleaded not guilty to the sexual assault charges.