Comedian Roseanne Barr went on a conspiracy-laden tweet storm on Tuesday morning shortly after 9 a.m. local time, lashing out at a slew of prominent Democrats and other left-wing figures, including Chelsea Clinton, George Soros and former Obama-era adviser Valerie Jarrett.
Several hours later, ABC executives decided to pull the plug on her show as a result of the offensive statements.
In a statement, ABC Entertainment preisdent Channing Dungey said the network decided to axe Roseanne as a result of the comedian's tweets.
"Roseanne's Twitter statement is abhorrent, repugnant and inconsistent with our values, and we have decided to cancel her show," Dungey said.
In one of the more appalling tweets, the ABC star sent a racially charged message about Jarrett, suggesting that the African American attorney looked as if the "muslim brotherhood & planet of the apes had a baby"—a remark she has deleted and apologized for, telling her audience that she is "leaving Twitter."
The 65-year-old, a devoted supporter of President Donald Trump and purveyor of far-right blogs, also floated the fringe-right theory that Soros, a major Democratic donor, is attempting to overthrow the U.S. government with his nonprofit Open Society, and falsely claimed his nephew was married to Clinton. Detractors—and even fans—chimed in, noting that the blustery comedian was giving a wide platform to widely debunked conspiracy theories, some of which have resulted in violence.
She issued a rare apology just after 10:30 a.m. local time and deleted several tweets about Soros and Jarrett.
"I apologize to Valerie Jarrett and to all Americans.Barr tweeted. "I am truly sorry for making a bad joke about her politics and her looks. I should have known better. Forgive me-my joke was in bad taste."
Clinton eventually responded in turn, replying to a tweet in which Barr referred to her as "Chelsea Soros Clinton" and claimed her husband was part of the Soros family. The former first daughter did not mention the string of debased conspiracy theories Barr had shared earlier about her mother.
"Good morning Roseanne - my given middle name is Victoria," Clinton wrote. "I imagine George Soros's nephews are lovely people. I'm just not married to one. I am grateful for the important work @OpenSociety does in the world. Have a great day!"
Never one to quit, Barr then accused Soros of being a "nazi [sic]," a tweet she has not yet apologized for.
"Sorry to have tweeted incorrect info about you!I Please forgive me!," Barr tweeted to Clinton. "By the way, George Soros is a nazi who turned in his fellow Jews 2 be murdered in German concentration camps & stole their wealth—were you aware of that? But, we all make mistakes, right Chelsea?"
Barr, who has more than 650,000 Twitter followers, has become something of a Twitter troll in the last two years, ramping up efforts during the 2016 presidential campaign. Prior to Tuesday morning's tweets, her revived show Roseanne survived several public campaigns to yank the show.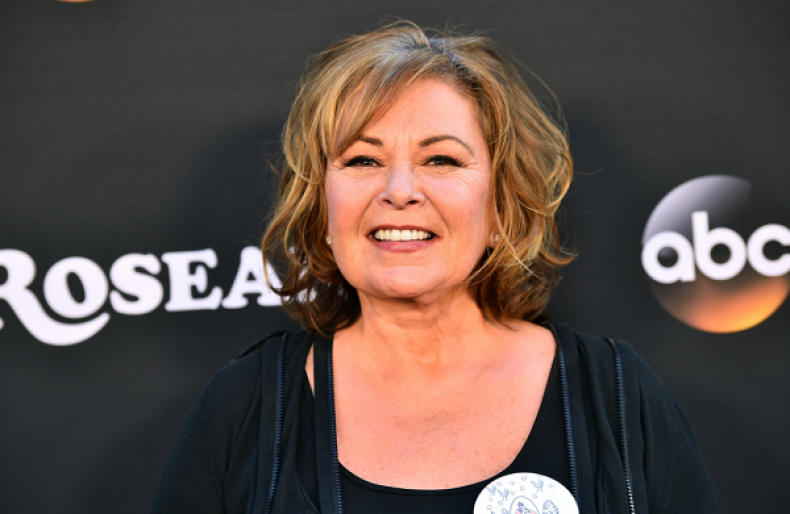 Update: This story has been updated with information about the cancelation of "Rosanne" on ABC.