Roseanne Barr Blames Michelle Obama For Getting her Fired Over Racist Tweet
Roseanne Barr is placing blame on former first lady Michelle Obama for getting her booted from ABC's Roseanne revival series.
Barr, 66, initially recognized her part in causing her own termination. However, she told The Sunday Times on Sunday that the Becoming author is at fault.
"She said, 'This tweet is unforgivable.' That's what I was told," Barr said. "I tend to believe it because the woman who fired me is now working with the Obamas at Netflix."
Barr shared a racist tweet in May 2018 about former White House aide Valerie Jarrett resembling a byproduct of Planet of the Apes and the Muslim Brotherhood. This resulted in ABC promptly taking action and firing her from her namesake series. The actress then issued an apology for her controversial remarks via Twitter.
"I apologize to Valerie Jarrett and to all Americans," she tweeted. "I am truly sorry for making a bad joke about her politics and her looks. I should have known better. Forgive me—my joke was in bad taste."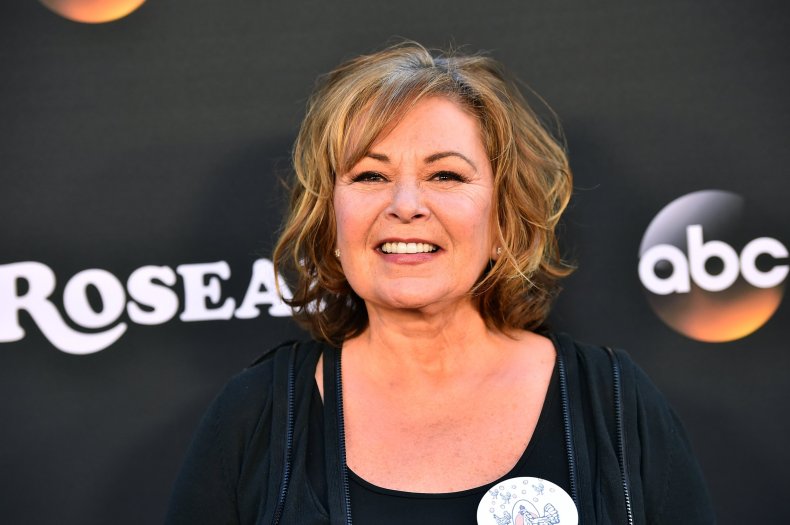 She also once suggested tweeting while on Ambien caused her to share the racist comment about Jarrett.
Barr's firing resulted in Roseanne's cancelation. In the show's comeback phase, it amassed impressive and steady ratings. This encouraged ABC to renew it for Season 11. Barr's comments, however, soon led ABC to retract its initial sentiment and pull the show altogether. Before the show's demise, Roseanne consulting producer Wanda Sykes announced her plans to not return via Twitter.
The cancelation of Roseanne signified job loss for hundreds of people. According to a May 2018 report from The Los Angeles Times, between 300 to 400 people—including actors and crew workers—were employed by the revival series.
In June 2018, ABC announced it had ordered a Roseanne spinoff series without Barr, called The Conners. The show featured returning Roseanne stars John Goodman, Laurie Metcalf and Sara Gilbert, among others. On The Conners, Barr's character Roseanne Conner died of an opioid overdose.
Deadline reported the ABC sitcom concluded its freshman season on a ratings high upon attracting 7.7 million total viewers. While a Season 2 hasn't been confirmed as of yet, The Hollywood Reporter claimed in February the show was nearing a Season 2 renewal.
Representatives for Barr did not immediately return Newsweek's request for comment.