Roseanne Barr Drops Out of Tell-all TV Special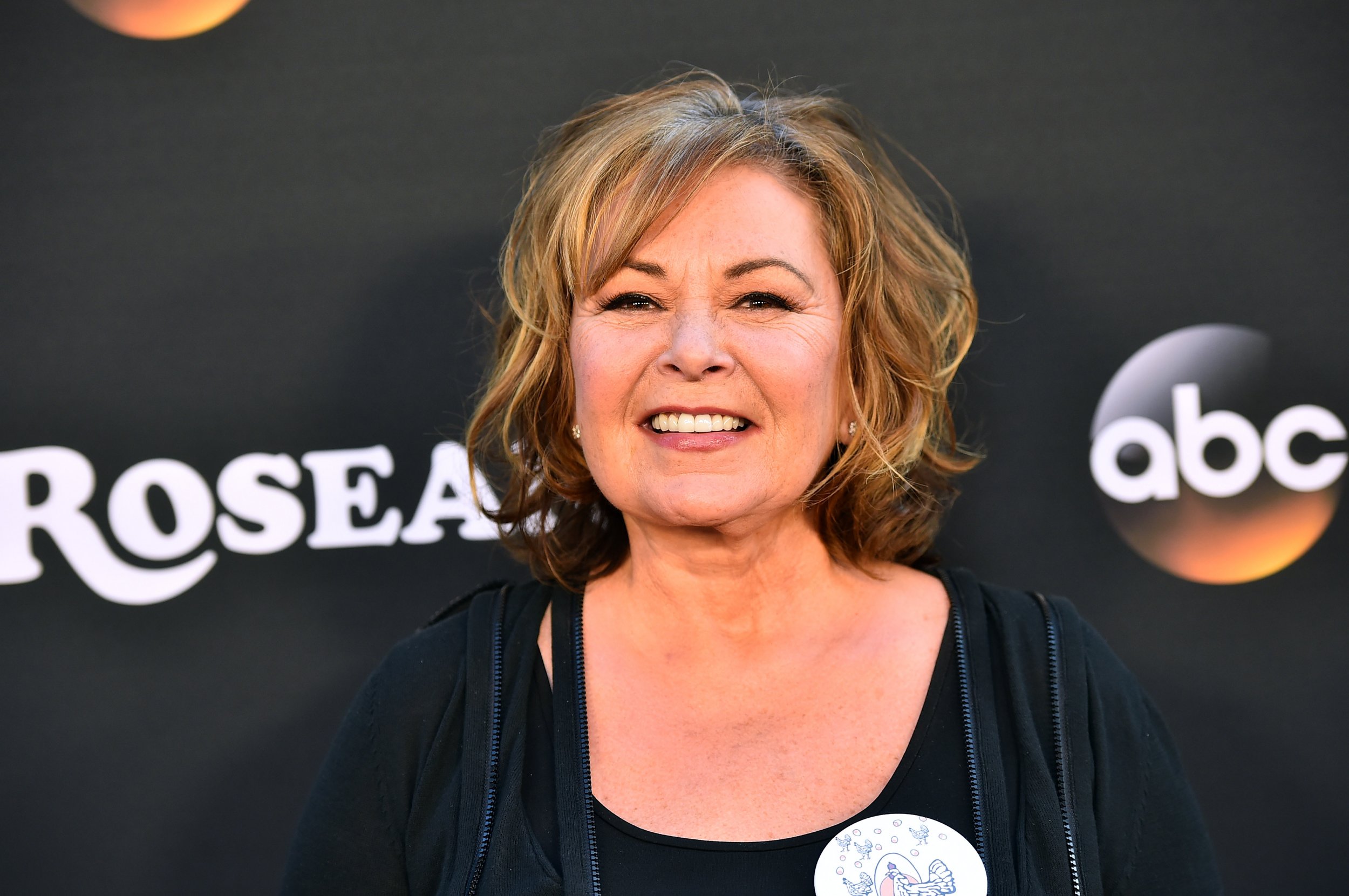 Actress Roseanne Barr was slated to make her return to television for a tell-all interview amid Roseanne's cancellation, but she backed out. Barr wants to create and release a self-interview on her own terms.
"After a lot of thought, I decided that I won't be doing any TV interviews," Barr, 65, tweeted Monday. "Too stressful & untrustworthy 4 me & my fans. I'm going to film it myself & post it on my YouTube channel in the next week-the entire explanation of what happened & why! I love you all-sign up & get ready."
Barr's popular series was pulled from ABC following a racist tweet she posted in May about Valerie Jarrett, a former aide to President Barack Obama. The tweet, which equated Jarrett to a byproduct of an "ape" and Islamist group, drew a wave of backlash. Comedian Wanda Sykes said she would "not be returning" to her writing duties on the show, and castmate Sarah Gilbert (who played Darlene Conner) suggested Barr's remarks were "abhorrent and do not reflect the beliefs of our cast and crew or anyone associated."
Michael Fishman, who portrayed D.J. Conner, tweeted how the show strived to have "numerous storylines designed to reflect inclusiveness" and suggested, "the words of one person do not exemplify the thinking of all involved."
Before backing out of her scheduled televised appearance, Barr informed her 892,000 Twitter followers of her initial plans. "To my wonderful fans who I treasure and love-who have carried me these past weeks when I was 2 weak 2 carry myself: I will be doing a TV interview this week," Barr tweeted Sunday. "I'll tell u about it tomorrow!" She detailed her possible return to television during a July 1 appearance on Rabbi Shmuley's podcast, saying: "I always have been offered so many things, and I almost accepted one offer to go back on TV, and I might do it."
The revived show was an unexpected hit for ABC. In its March return, Roseanne earned 18.2 million viewers. It continued to maintain steady ratings throughout its Season 10 run—redeeming itself from its heavily criticized Season 9 finale. Roseanne was renewed for Season 11 before receiving the ax, with ABC president Channing Dungey claiming the show was as "fresh and relevant today as it was when it left the air 21 years ago."
Roseanne's abrupt end resulted in the unemployment of hundreds of crew members. Rebecca Sun, from The Hollywood Reporter, told The Associated Press that the show's staff consisted of "a lot of...middle-class Americans making a living and now they're out of work." The cancellation didn't last long, however, as ABC announced it's given a 10-episode series order to a spinoff without Barr, called The Conners. The sitcom is slated to appear on the network's lineup this fall.
Representatives for Barr did not immediately return Newsweek's request for comment.