Roseanne Barr Calls Kamala Harris 'Kama Sutra Harris,' Says She 'Slept Her Way to the Bottom'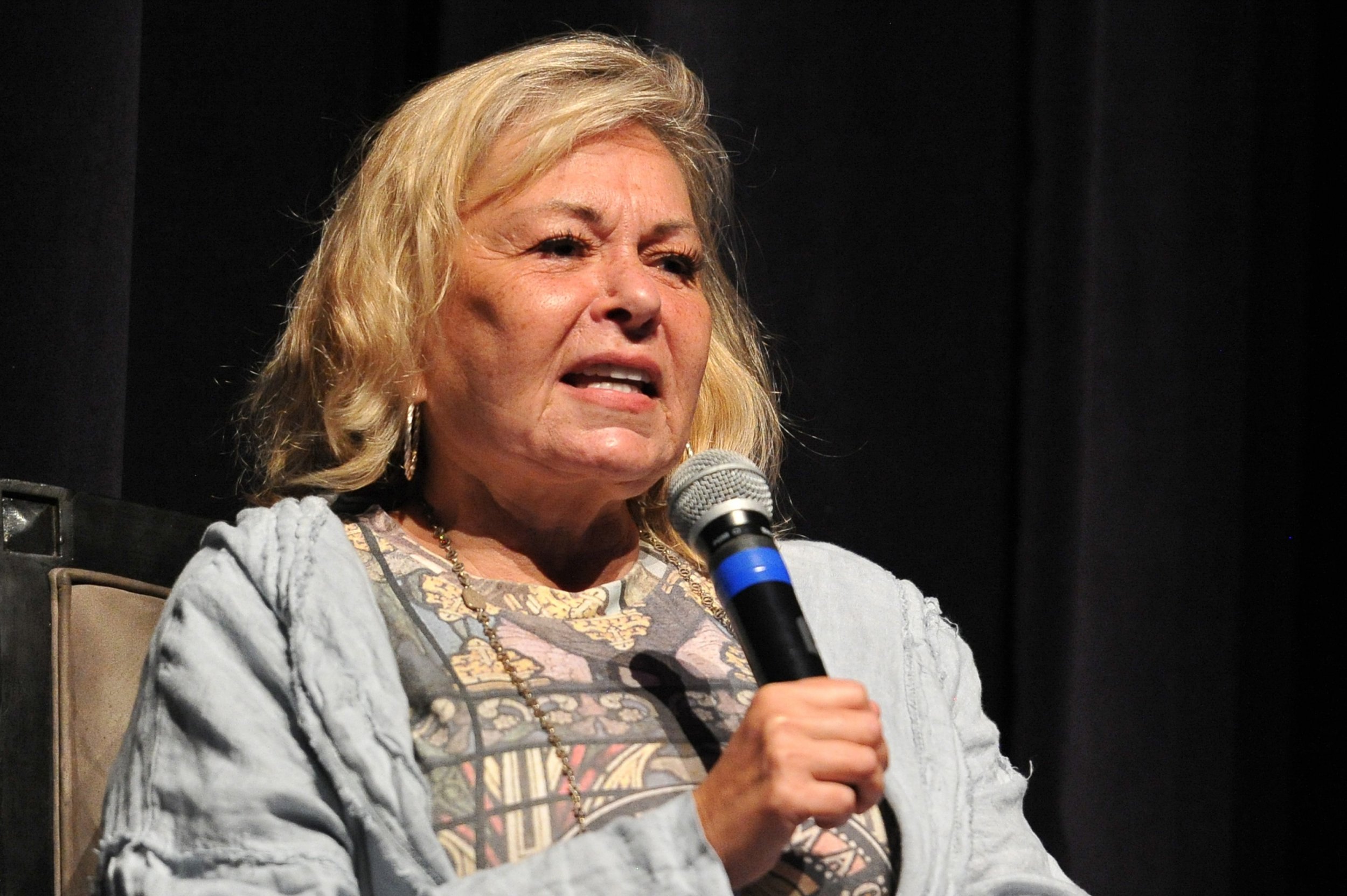 Roseanne Barr has described women involved in the #MeToo movement as "hos" and Democratic presidential candidate Kamala Harris as someone who has "slept her way to the bottom."
In an explosive interview on The Candace Owens Show, Barr also suggested that Christine Blasey Ford should be "in prison" after accusing Supreme Court judge Brett Kavanaugh of sexual assault.
In the introduction before the hour-long interview with her first guest Barr, which went live on March 3, Owens said her new podcast show "is definitely unfiltered"
Discussing the movement to combat sexual misconduct, which was launched in the wake of the Harvey Weinstein scandal, Barr at first suggests that "she shouldn't go there" before dismissing the allegations made against disgraced comedian Louis C.K.
Barr believed that the women were only in the hotel rooms to begin with "because they thought they were getting a job 15 years ago."
"Well, it's because they're hos," she said. "Like if you don't run out of the room and go, 'Excuse me you don't do that to me,' and leave, but you stayed around because you're like, [puts on crying voice] 'Well I thought maybe he was going to give me a writing job,' well, you aren't nothing but a ho."
C.K admitted that sexual misconduct allegations made against him were true in November 2017 after five women came forward to say he masturbated in front of them or attempted to in person or over the phone.
Barr suggested that the women who spoke out against C.K are "pretending that they didn't go [to the hotel rooms] to trade sexual favors for money."
Continuing the discussion of women's behavior, Barr added: "Look at Kamala Harris, who I call Kama Sutra Harris.
"We all know what she did…she slept her way to the bottom," Barr continues in an apparent reference to Harris's previous relationship with former San Francisco Mayor Willie Brown.
"There was a time as a feminist where we don't do that, we have respect for ourselves and we stick together, but that all went to hell, too," Barr continued.
Elsewhere, Barr and Owens both said they believe that Ford "should be in prison" for claiming Kavanagh sexually assaulted her at a high school house party in 1982.
"She's not required to file a police report or anything and she collected millions of dollars," Owens adds in reference to the GoFundMe accounts which sprung up in the wake of her testimony.
Ford's lawyers said at the time that the money raised will be used "exclusively for necessary costs of physical security and housing occasioned by coming forward about her sexual assault by Brett Kavanaugh," according to The Hollywood Reporter.
Barr was fired from the ABC reboot of her popular show Roseanne after posting a racist tweet about former Barack Obama aide Valerie Jarrett. At the start of the interview, Barr said she had a "complete nervous breakdown," in the wake of her firing, adding that she "couldn't walk, couldn't talk, I couldn't get out of bed."