Who Is Roseanne Barr's Partner, Johnny Argent ? Comedian Started Dating Composer after Tom Arnold Divorce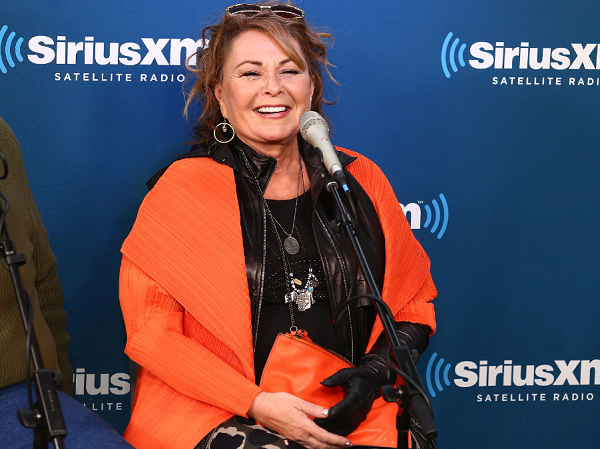 Roseanne Barr's ex-husband Tom Arnold has had a lot to say about the comedian after ABC abruptly canceled her family-friendly sitcom last week following an offensive tweet, but Barr's longtime boyfriend Johnny Argent hasn't commented.
Barr started dating Argent, a writer and composer, in 2003, nine years after she and Arnold divorced. Barr and Argent never married, but they remain together as partners and live in Hawaii. According to Argent's IMDB page, he has written and produced a number of Barr's projects, including the Comedy Central Roast of Roseanne, Roseanne Barr: Blonde and Bitchin' and Rockin' with Roseanne.
Barr and Arnold married in January 1990, just four days after Barr divorced her first husband, Bill Pentland, with whom she shares three children. Barr and Arnold divorced in 1994.
Arnold "wasn't surprised" by the comedian's Twitter attack on former Obama-era aide Valerie Jarrett, he told People magazine Tuesday. Barr's called Jarrett an ape, leading to the cancellation of Roseanne.
"She can't control herself," Arnold said.
The 59-year-old actor suggested Barr wanted the series to end. "I do think it was self-sabotage," he continued. "The pressure was mounting. She knew the new season was coming back and I think it just got to her and she did it on purpose. Like, 'The writers are coming back on Tuesday, I've got to fuck this up quickly."
He added: "It was too much pressure."
According to Arnold, he long knew about Barr's mental illness, which some suggested was a factor in Barr's erratic behavior on social media. "Of course I believe she has a mental illness," he told People. "She had multiple personality disorder when we lived together."
Barr revealed her battle with mental illness, including multiple personality disorder, in 1994.