Roseanne Barr Set to Be Interviewed by Sean Hannity in First TV Appearance Since Race Controversy
Fox News host Sean Hannity is set to interview Roseanne Barr Thursday. This will be Barr's first TV appearance since her eponymous hit ABC show was axed following controversy over a tweet in which she made a racist remark.
Hannity announced Barr's appearance at the end of Tuesday's edition of his Fox show Hannity but provided no further details.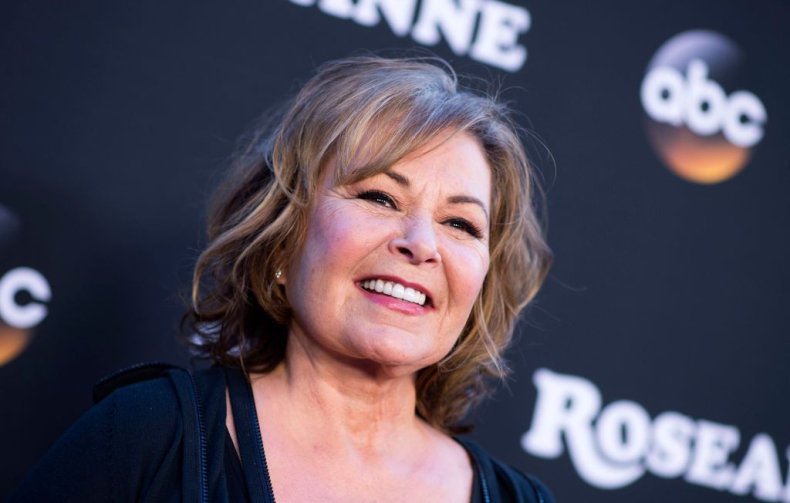 In a statement to media outlets, Fox said the interview would be live. The network said Barr would discuss the controversy over a tweet that prompted ABC in March to cancel the revival of her sitcom, Roseanne.
In the tweet about Valerie Jarrett, an African-American woman who was a senior adviser to Barack Obama during his presidency, Barr wrote if the "muslim brotherhood & planet of the apes had a baby=vj."
Barr deleted the tweet, and apologized for the remark.
Hannity, a prominent backer of President Donald Trump, will also discuss Barr's support for the commander-in-chief, said Fox.
Since the axing of her show, Barr has blamed her remarks on being under the influence of the prescription drug Ambien.
In a podcast interview with friend Rabbi Shmuley Boteach in June, Barr broke down in tears as she discussed the controversy.
"Of course I am not a racist, I'm an idiot, and I might have done something that comes across as a bigoted and ignorant, and I know that that's how it came across. I ask for forgiveness because I do love all people, I really do," she said.
"I have black children in my family," Barr said, sobbing. "I never would have wittingly called any black person and say they are a monkey. I just wouldn't do that, and I didn't do that and that people think that I did that, it just kills me."
In a video uploaded to her YouTube channel last week, Barr said of Jarrett: "I thought the bitch was white!"
"Goddamnit! I thought the bitch was white! Fuck!"
ABC has announced plans for a Roseanne spin-off, The Connors, in which Barr will not appear, nor have any financial or creative involvement in.