Roseanne Barr to get New TV Show? Comedian Talks About Reaching Out to Valerie Jarrett
Roseanne Barr appeared on Rabbi Shmuley's podcast again, this time to talk about her future in television, hinting that she has a new offer to consider. ABC canceled her revived show, Roseanne and fired Barr after she posted a racist tweet about Valerie Jarrett, who was a senior adviser to former President Barack Obama.
ABC has since announced a spin-off, called The Conners, to replace Roseanne. The show will continue with the same characters, minus the mother played by Barr.
Barr said, however, that she has other TV opportunities to consider, and hinted on the podcast that she had a good offer in hand. "I always have been offered so many things, and I almost accepted one offer to go back on TV, and I might do it," she said.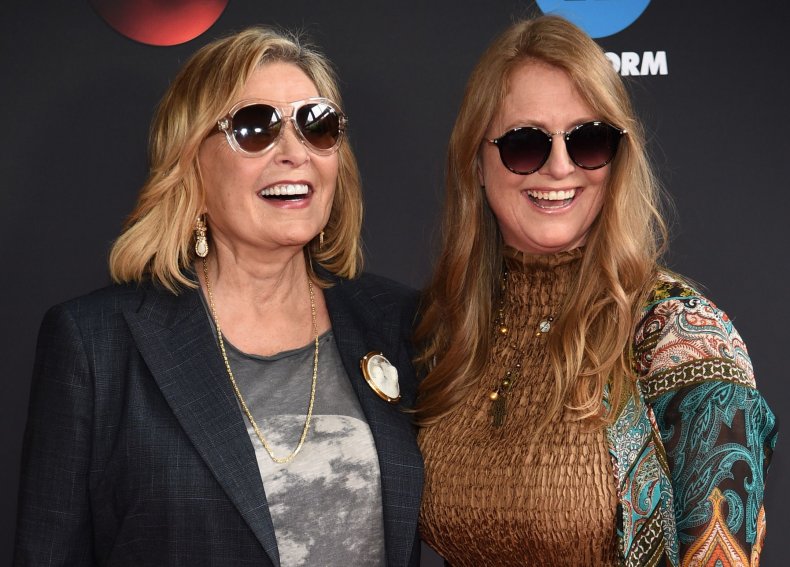 Barr spoke of her regret about the tweet, saying, "I was very upset about hurting things that I care about and hurting people that I care about." She specifically mentioned actress Jayden Ray, who plays Barr's granddaughter on the show.
"She loved me, and I loved her, and I did not want her to not have a job because she's great." Barr said that because Ray is African-American, Barr feared her tweet, which she has said was misinterpreted, could have offended and disappointed Ray.
As a part of her penance, Barr, co-creator of Roseanne, said she did not receive any compensation for signing over the rights to Roseanne. She had previously written and inspired the show from her life experiences.
As the podcast continued, Barr spoke of her desire to continue advocating for the Jewish people, saying that American's don't know what's happening in Israel, and they should.
She believes her experience with this controversy will help her learn to better express her passions.
"This is a blessing. It's all a blessing. I learned a lot," she said. "Now, I have a great feeling of freedom and relief."
On May 29, Barr tweeted about Jarret, saying, "Muslim brotherhood & planet of the apes had a baby = VJ." The tweet has since been deleted. In a previous appearance on the podcast, Barr explained that she didn't expect the backlash, as she didn't know Jarrett was black.
Rabbi Shmuley suggested that Barr reach out to Jarrett to apologize for the Tweet.
"I just don't know what the right words would be," Barr said. She disclosed that she has Jarrett's phone number, and hopes to apologize, but wants to be ready with the right words
Roseanne originally aired from 1998 to 1996. It was revived in March 2018 and was officially canceled in May.