Roseanne Barr Thought 'B****' Valerie Jarrett Was White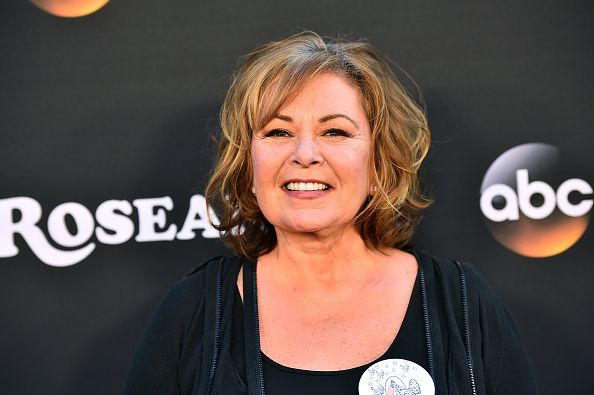 Roseanne Barr uploaded a one-minute video to her YouTube channel on Thursday in which she becomes increasingly frustrated.
Barr is smoking a cigarette; an African fertility statue is situated behind her. When asked about the racist tweet she sent in May, where she compared former Obama adviser Valerie Jarrett to an ape, Barr lost her temper.
"I'm trying to talk about Iran!" Barr, 65, said. "I'm trying to talk about Valerie Jarrett [writing] the Iran deal!"
"I know," the interviewer replied. "You've told me this 300 times."
"That's what my tweet was about!"
"I know, you've explained this literally 300 times," the interviewer said.
"I thought the bitch was white!" Barr screamed. "Goddammit! I thought the bitch was white!"
Prior to that outburst, the anonymous interviewer told Barr to treat the video like a presidential address, in which the president is trying to save his job after a scandal. The video was released two weeks after Barr promised fans she would do a sit-down television interview.
"To my wonderful fans who I treasure and love-who have carried me these past weeks when I was 2 weak 2 carry myself: I will be doing a TV interview this week. "I'll tell u about it tomorrow!" she tweeted July 8.
A day later, Barr issued another tweet saying she would not, in fact, be making a return to television.
"After a lot of thought, I decided that I won't be doing any TV interviews, too stressful & untrustworthy 4 me & my fans," she said. "I'm going to film it myself & post it on my youtube channel in the next week-the entire explanation of what happened & why! I love you all-sign up & get ready."
Barr had apologized to Jarrett and said she'd been on Ambien when she wrote the tweet. She also claimed to be unaware that Jarrett is black and insisted the tweet was about anti-Semitism. "Rod Serling wrote Planet of the Apes. It was about anti-Semitism," Barr tweeted in June. "That is what my tweet referred to-the anti-Semitism of the Iran deal. Low IQ ppl can think whatever they want."
After Barr's tweet about Jarrett, ABC quickly canceled the Roseanne reboot. The network will revive it as The Conners, without her.