Roseanne Barr on Valerie Jarrett: 'I Thought She Was White'
Roseanne Barr issued a tearful apology for her racist tweet at former Barack Obama adviser Valerie Jarrett. Barr spoke on the topic on the Rabbi Shmuley podcast, which was not immediately released after taping.
The controversy came after Barr's since-deleted May 29 tweet which read, "Muslim brotherhood & planet of the apes had a baby." That tweet resulted in ABC's cancellation of Barr's revived TV show Roseanne.
Shmuley's 35-minute podcast focused on the idea of repentance and showing the world who Barr really is. Shmuley invoked the Torah and its reputation as a book that preached equality on all fronts.
Barr expressed remorse for the tweet and explained that her message was misinterpreted.
"I didn't mean what they think I meant, and that's what's so painful," she said. "But I have to face that this hurt people—and when you hurt people, even unwittingly, there's no excuse, so I don't want to blabber off on excuses."
Barr then became tearful, saying, "I have black children in my family," and, crying, continued, "I'm a lot of things. I'm a loudmouth and all that stuff, but I'm not stupid, for God's sake, and I never would have wittingly called any black person...say they are a monkey. I never would do that! And I didn't do that."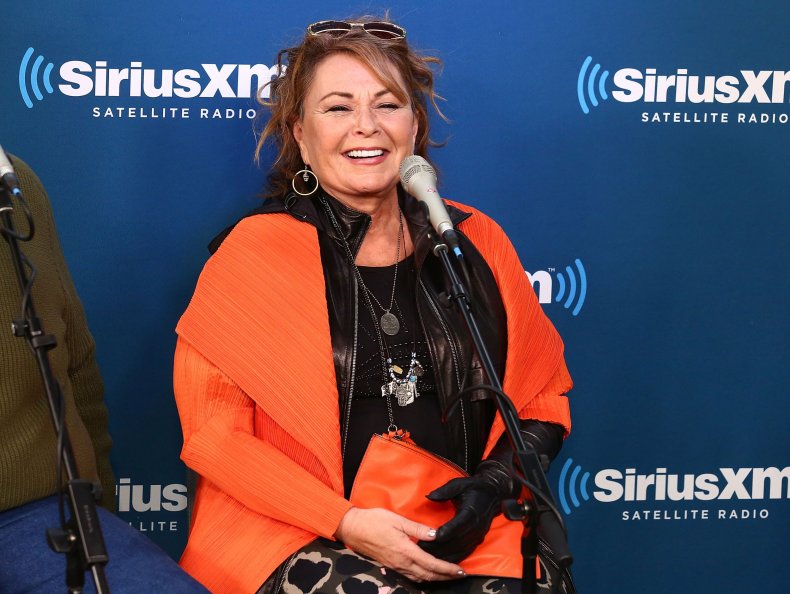 Barr revealed that the tweet was written at "two a.m. on Ambien," which Shmuley and Barr agreed was no excuse. She also said that ABC had asked her to remove herself from Twitter.
"What I thought I was doing was when ABC hired me ... they said I have to get off Twitter," said Barr. "I told them, 'I promise I will get off Twitter.' They said, 'You'll shoot yourself in the foot if you're on there.' My kids took it away from me. I told ABC ... I said I will do that, but I have to tell you right now, before we sign these papers, that I will never stop defending Israel and the Jewish people. If you want to hire me, know that."
Barr loosely explained she was trying to defend the Jewish people by going against Jarrett's politics.
"Valerie Jarrett...I don't agree with her politics, and I thought she was white. I did not know she was a black woman."
Barr continued to express that she did not mean to be racist but stated tearfully that "it is a form of racism, I guess, that I didn't know she was black."
Barr and her television show were subjects of controversy before, most of it surrounding Barr's open support of President Donald Trump. The show received backlash after an episode in which Barr's character believed her Muslim neighbors were making a bomb. The neighborhood tension was quelled after the neighbors gave out their Wi-Fi password.