'Roseanne' Sitcom Returning to ABC in 2018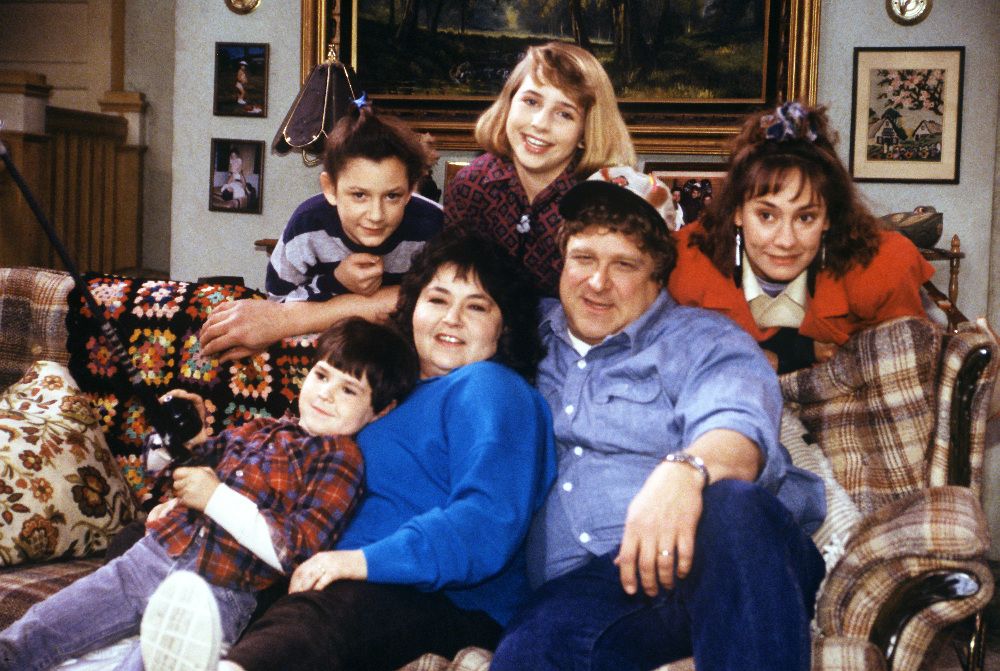 Almost 20 years to the date Roseanne went off the air, ABC announced Tuesday it is reviving the classic sitcom for a brand new run.
Roseanne Barr, also an executive producer on the series, and John Goodman will both return in a limited run of eight episodes to air in 2018, the network said.
Roseanne ran for nine seasons between 1988 and 1997 and at the height of its popularity was the No.1 sitcom on U.S. television.
The comedy was a slice of middle America, following the Conners, an ordinary, working-class family in the fictional town of Lanford, Illinois.
Barr and Goodman reprise their roles as parents Roseanne and Dan. Their children, played by Sara Gilbert (Darlene), Michael Fishman (D.J.) and Lecy Goranson (Becky), are all on board, as is Laurie Metcalf as Roseanne's sister Jackie.
Scrubs star Sarah Chalke, who played Becky in later seasons, has also signed up for the revival but will play a different role, ABC said.
The network said in a statement "the Conner family will continue to deal with the economic challenges of living paycheck to paycheck in 2018."
"The Conners' joys and struggles are as relevant—and hilarious—today as they were then, and there's really no one better to comment on our modern America than Roseanne," said ABC entertainment programming chief Channing Dungey.
The cast, excluding Chalke and Gilbert, reunited onstage at ABC's upfront presentation to advertisers in New York City Tuesday.
Barr tweeted a photo of the TV family:
In a later tweet, Barr seemingly responded to criticism from people who threatened to boycott the show because they believe she is a supporter of divisive U.S. President Donald Trump.
Barr wrote:
Roseanne 's revival is just one of a swath of beloved programs that have or are returning to the airwaves. NBC is bringing back Will & Grace for a 12-episode run in September and is even resurrecting its "Must See TV" branding from the 1990s when Friends, Will & Grace and ER dominated the Thursday night ratings.
The X-Files, Gilmore Girls, Prison Break and Full House also launched continuations.