'Roseanne' Star 'Can't Understand' Women Who Voted Trump, but That Includes Her Co-Star
The reboot of Roseanne,which premiered Tuesday, has been stirring up controversy for its decision to make the titular character, Roseanne Conner, a Donald Trump voter. That decision reflects the politics of star Roseanne Barr, who frequently tweets out pro-Trump messages on Twitter. Though the tweet has since been deleted (along with many of Barr's divisive messages), in December the 65-year-old comedian said she voted for Trump.
Not all of the returning Roseanne cast is on board with Barr's politics. Sandra Bernhard, who reprises her role as Nancy Bartlett—a character that famously came out as gay in Season 4 of the original show, which ran from 1988 to 1997—confessed that she "can't understand" why so many white women voted for Trump.
"I think it's a couple of issues," Bernhard, 62, told MSNBC on Wednesday. "It's either being under the thumb of your husband, or it's being so offended by Hillary Clinton and Bill Clinton's legacy that you turned on her."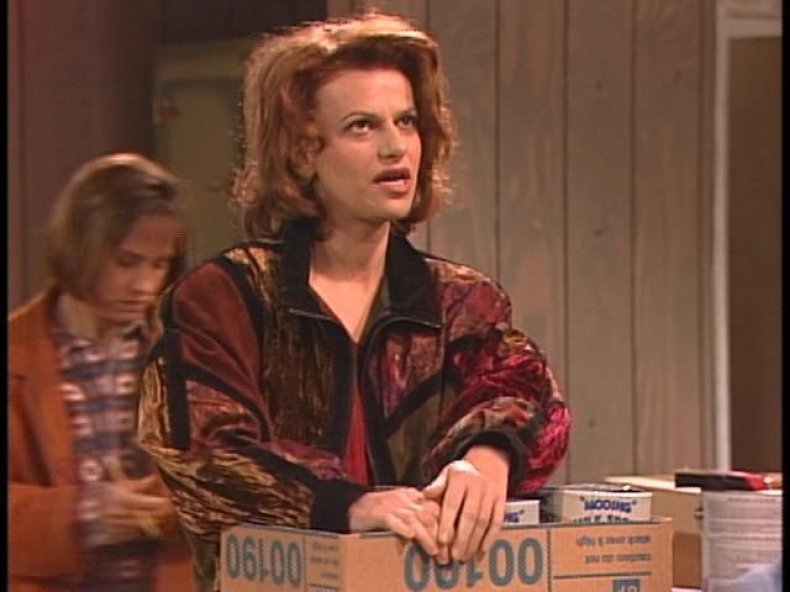 Bernhard added that perhaps women who are anti–Hillary Clinton feel inadequate in comparison to the politician.
"A lot of women have compromised, given in, raised their kids and not had the luxury of being able to think for themselves," she said. "And when you sacrifice that in your life and say, 'I don't think I'm going to lean on somebody else financially,' that means you've got to get up every day and go work—I am not saying that none of these women work. Of course they do. But you also, there's just those little gradations of how you look at other women and the sort of feeling you have of inadequacy."
Bernhard did not call out her co-star Barr specifically, but it's hard not to think of the leading lady—who, according to The New York Times, took a congratulatory call from the president on Wednesday. Trump reportedly thanked Barr for her support and expressed enthusiasm for the premiere's high ratings on ABC (around 18.2 million viewers).
Despite her strong personal views, Bernhard remained diplomatic when it came to the reboot itself.
"I think the great thing about Roseanne, and the writers, and the way they create the stories is that it's about the family," she said. "It's about the crises and the little moments that they create day-to-day. It's not beating people with the obvious about what's going on politically."