Donald Trump Says 'I Would Much Prefer Keeping' Rod Rosenstein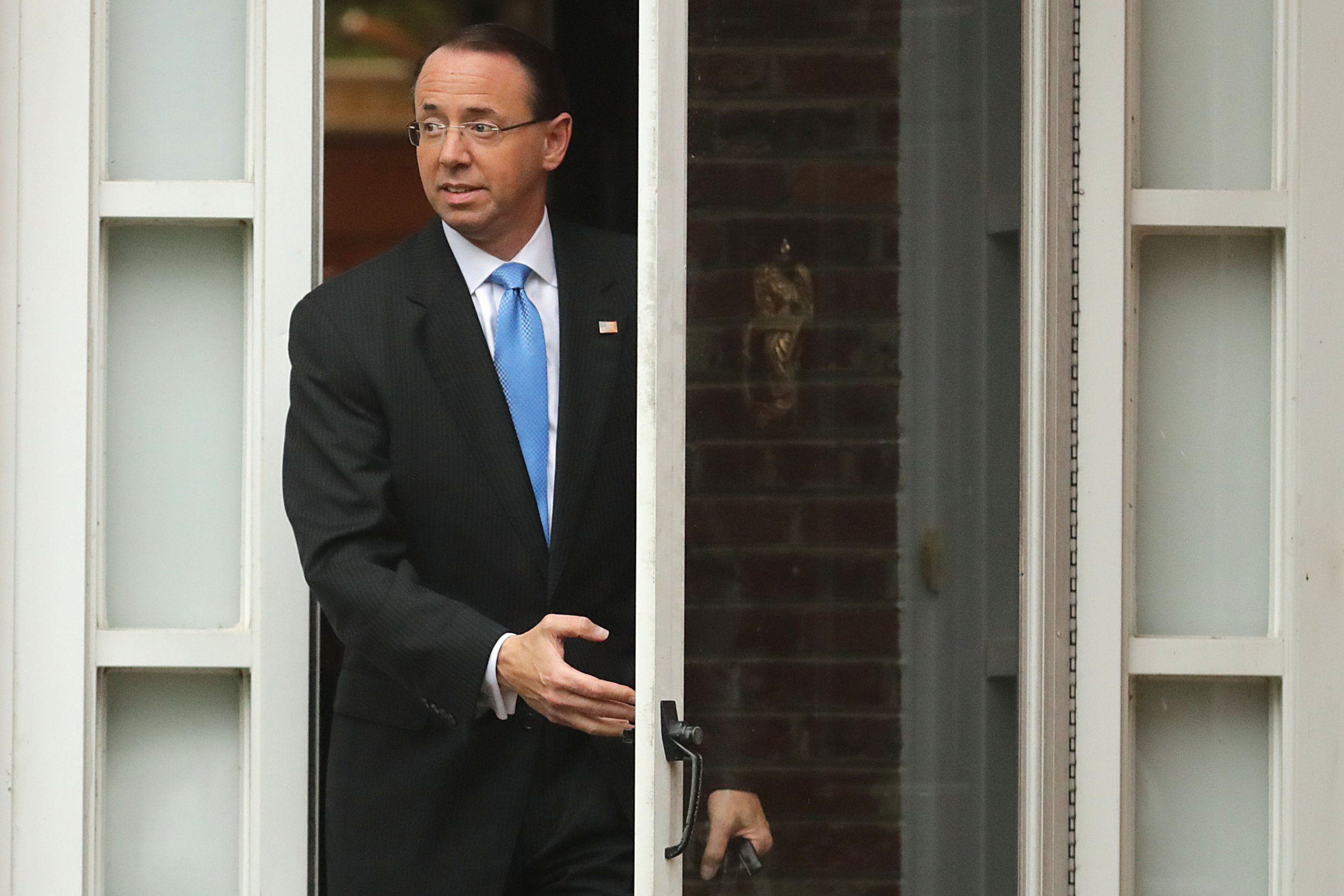 President Donald Trump said he would likely delay his meeting with Deputy Attorney General Rod Rosenstein, but that he was sympathetic to the Justice Department's second-in-command.
Accusations swirled this week that Rosenstein had suggested wiretapping the president and invoking the 25th amendment against him, raising the possibility of Trump firing the man helping to oversee the investigation around Russian interference in the 2016 elections. As of now, Trump and Rosenstein are set to meet Thursday at the White House.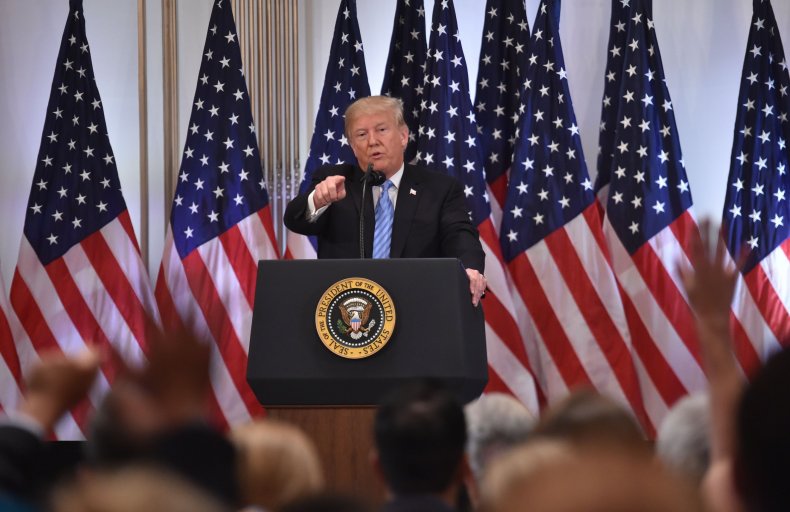 "I'm talking to him now, we've had a good talk he says he never said it," said the president. Trump did, however, indicate that he was unhappy with Rosenstein's investigation. "There was no collusion, there was no obstruction, unless you call obstruction the fact that I fight back. I do fight back," he said.
The New York Times reported Thursday that Attorney General Jeff Sessions's second-in-command had proposed the secret taping of President Donald Trump in FBI meetings after the spring 2017 firing of FBI director James Comey. Rosenstein also proposed rallying support among members of Trump's cabinet to envoke the 25th amendment, the report said.
The 25th amendment forces a sitting president out from his office if he is considered unfit to do his job.
Trump's Republican allies called for Rosenstein's resignation while Democrats warned against it, saying that if he were to be ousted, special counsel Robert Muller could be next.
Still, the president said that he was willing to give Rosenstein the benefit of the doubt. "I would much prefer keeping him," said Trump. "He said he did not say it. He said he does not believe that. And nobody in this room believes it, by the way," he added, speaking at a press conference from the Palace Hotel in New York City. But the president ensured his authority was known, "many people said I had the right to absolutely fire him," he said.
Trump added that he is considering delaying his Thursday meeting with Rosenstein in order to keep attention on the appointment of Supreme Court nominee Brett Kavanaugh, which he said was currently his number one focus. "I may call Rod tonight or tomorrow and ask for a little bit of a delay in the meeting. I don't want to do anything that gets in the way of this very important Supreme Court pick," he explained.
Rosenstein has denied all allegations, calling the New York Times report "inaccurate" and "factually incorrect."