Will Trump Fire Rosenstein? Republicans Believe It Would Be a Huge Mistake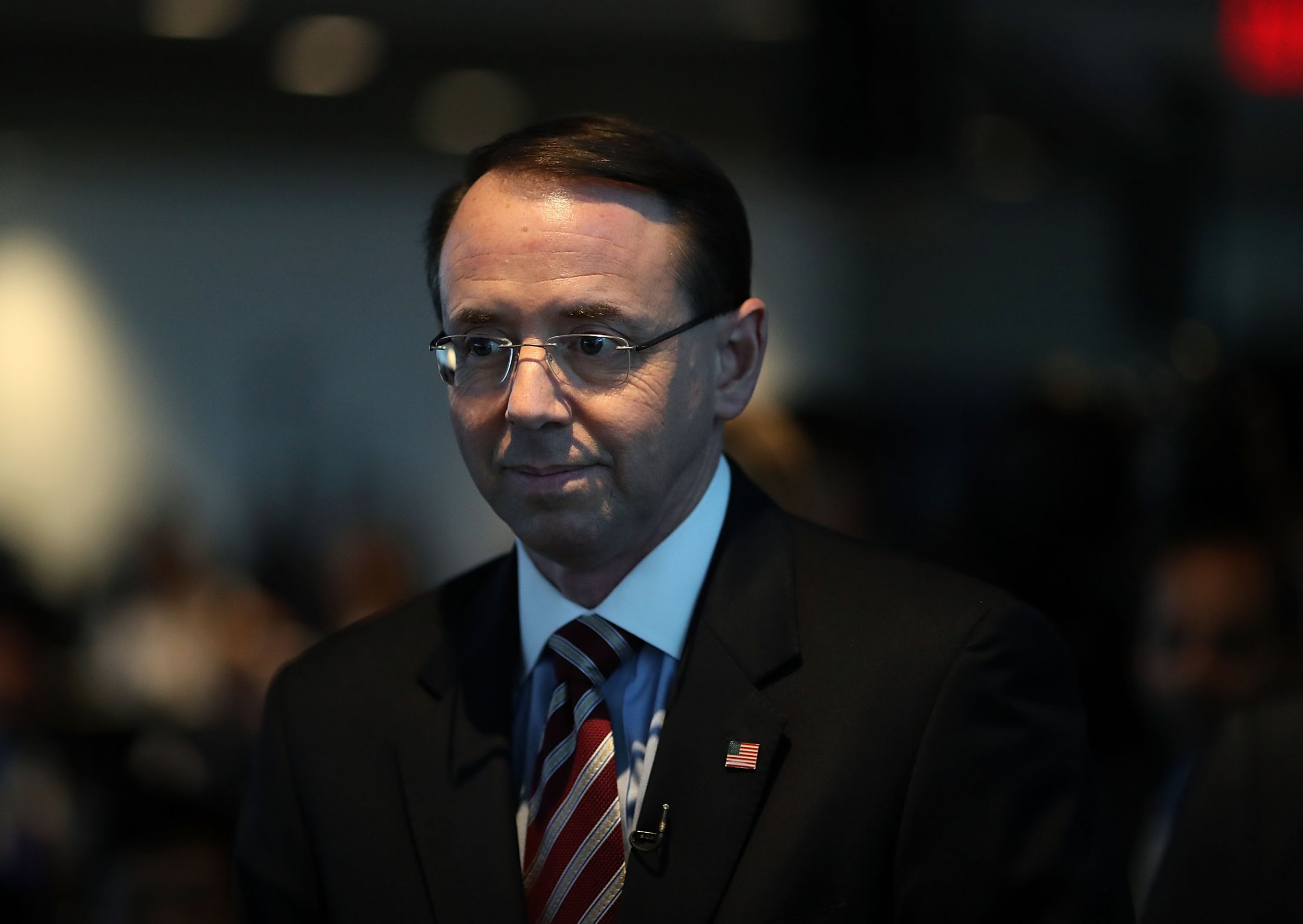 Republican lawmakers warned President Donald Trump not to fire Deputy Attorney General Rod Rosenstein while Congress, the Justice Department and the White House tangled over a secret memo that could shed light on misdeeds at the FBI and Justice.
The memo could be made public in the next few days after the House approved its release Monday – though Trump can block the release – and it could cause blowback for Rosenstein, a top Justice Department official.
But Republicans have urged Trump not to hastily dismiss Rosenstein due to the political optics and due process, according to The Hill.
U.S. Representative Mark Sanford (R-S.C.) said a potential Rosenstein departure "raises more flags than it dismisses," while Representative David Joyce (R-Ohio) suggested both Special Counsel Robert Mueller and Rosenstein should continue their investigations unabated.
"I'm a fan of letting the process run its course," Joyce told The Hill. "I think we should let Rosenstein, Mueller and everybody else do their jobs and wait to see what the outcome is."
Senator Jeff Flake (R-Ariz.), who has routinely clashed with and criticized Trump, suggested that firing Rosenstein would provide the president the same dire results as former FBI Director James Comey's abrupt firing.
"Bad idea. It was a bad idea to fire Comey. I think he recognizes that by now because that's what got him Mueller. And this would [lead to] just trouble," Flake said.
Rosenstein, who appointed Mueller in May after Trump fired Comey, has faced the president's wrath throughout his first year in office. The memo put together by House Intelligence Committee Chairman and Representative Devin Nunes's office reportedly shows Rosenstein approved more surveillance of former Trump campaign aide Carter Page, according to The New York Times.
The extended surveillance reportedly meant the Justice Department believed Page, who went to Russia during the 2016 campaign, may have been a Russian agent.
The memo also asserts the FBI and Justice Department may have relied on the dossier compiled by former British intelligence officer Christopher Steele in order to obtain the warrant necessary to watch Page. With much of the Steele dossier unverified, at least to the public, Republicans have accused the FBI and Justice of overstepping and bias meant to undermine Trump's presidency.