Rosenwald Middle School Panama City Emergency Alert: New Food and Water Distribution Site Available After Hurricane Michael
An emergency alert was issued on Saturday for those impacted by Hurricane Michael in Florida. The message, entitled "Emergency Alert," appeared on the phones of those in Bay County, Florida.
The alert was to inform people there was a new food and water distribution site available at Rosenwald Middle School in Panama City, WFLA-TV reported. The school is located at 924 Bay Avenue.
Food and water distribution sites have been made available in places hit hard by Hurricane Michael this week. A full list of sites is available through the Panama City News Herald.
It was not immediately clear who sent the alert on Saturday, WFLA reported. A representative for Alert Florida told the news station the State Emergency Response System was not responsible for the alert.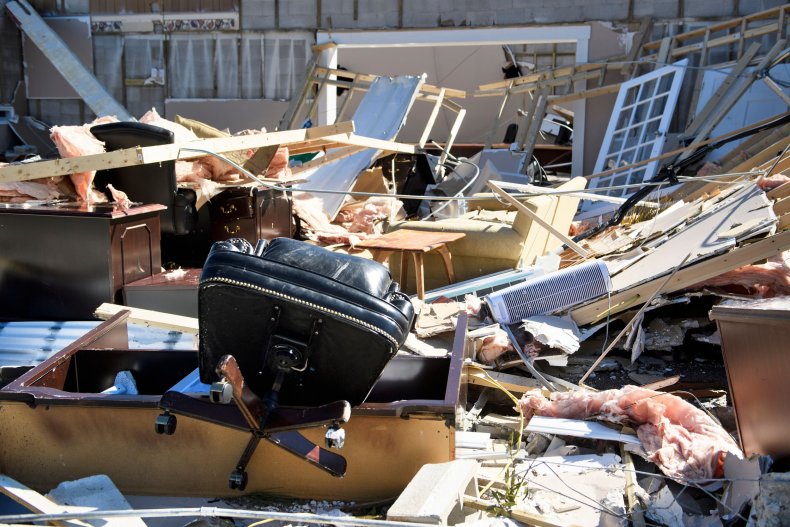 Panama City was one of the areas most affected by Hurricane Michael, which made landfall on Wednesday. The storm ripped through the Florida panhandle as a Category 4 storm with winds of up to 155 mph, decimating homes and submerging communities in feet of water. Panama City Mayor Mike Thomas said the destruction from the storm was unlike anything he'd ever seen.
Hundreds of thousands remained without power as a result of the storm, while the death toll rose to at least 18. People in Panama City and elsewhere were in desperate need of assistance, and lines for food and water remained long, CNN reported.
"It's about to get stupid if people don't get food and water," said Panama City Assistant Fire Chief Gary Swearingen, according to CNN.
On Saturday, the Federal Emergency Management Agency confirmed disaster aid would be available to those in Bay County, which includes Panama City, as well as other counties in the state.