Rosie O'Donnell Says Daughter Dakota Was Bullied at Camp: 'Heartbreaking'
Rosie O'Donnell described her 9-year-old daughter Dakota O'Donnell's "heartbreaking" experience with bullying at summer camp in a TikTok video over the weekend.
"Okay so, sad day yesterday. Dakota got bullied at camp," the former The Rosie O'Donnell Show host told her 2.1 million followers. "She came home and said, 'Mommy, I am sad. And I am mad. And that rhymes.'"
The comedian, who is also a mom to Parker, 27, Chelsea, 24, Blake, 22, and Vivienne, 19, said that someone told her child that she was "feral."
"'I know that that means,'" O'Donnell recalled her daughter telling her. "'She didn't mean it in any good way. She meant that I was like a mangey dog in the street in an alley.'"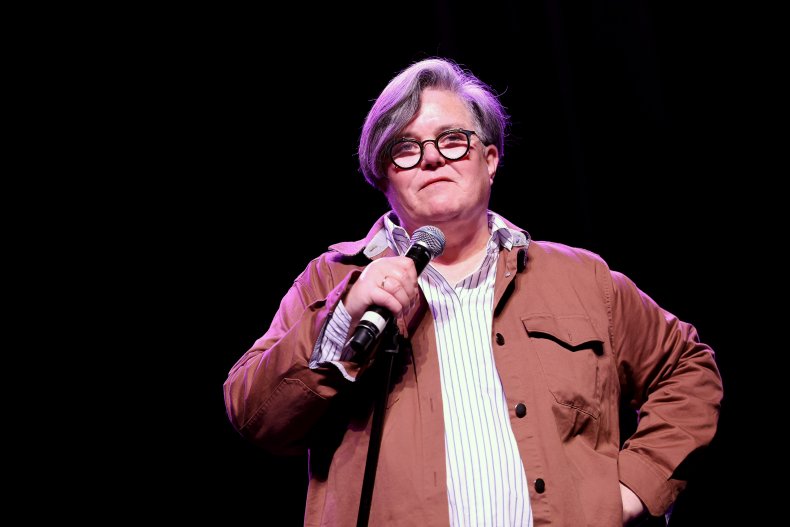 The girl also allegedly said that just because Dakota has autism, doesn't mean that she's "smart." O'Donnell has been open about her daughter's autism over the years, revealing the diagnosis in a post on her website in 2016.
O'Donnell said that Dakota couldn't remember the name of the girl, to which she replied, "Good, we're never going to speak about her."
The actress faced backlash in 2016 for tweeting a video that questioned whether former President Donald Trump's then-10-year-old son, Barron, had autism. "Barron Trump autistic?" O'Donnell said in the since-deleted tweet. "If so, what an amazing opportunity to bring attention to the AUTISM epidemic."
O'Donnell, who has long been a critic of Trump, explained later in a statement on her website that her message was merely meant to raise awareness of an issue that personally affected her family.
"My 3.5 yr old daughter Dakota was diagnosed in September with HFA—high functioning autism," she said at the time. "I have been immersed in that world/reality since—learning, reading, asking questions. When I saw the anti-bullying video that mentioned Barron, it spoke to the symptoms many ASD kids have, it was educational and informational.
"This autism subject had nothing to do with Donald. Though I admit he does trigger me in all ways," she clarified, noting, "I have no ill will for his children—or any children—and if u [sic] knew anything about me, u [sic] would know that."
Earlier this month, O'Donnell called out Trump's supporters after expressing her happiness about the FBI's search of Trump's Mar-a-Lago estate.
When someone told the actress she was "better than that," seemingly referring to one of her posts about the former president, O'Donnell replied, "Apparently, I am not better than that. Not at all, not one bit. Listen, all you got to do is look it up. You're willfully blind if you believe in Trump."
Newsweek reached out to O'Donnell's representative for comment.